Russian Forces Host China, India and 20 Other Militaries For International Army Games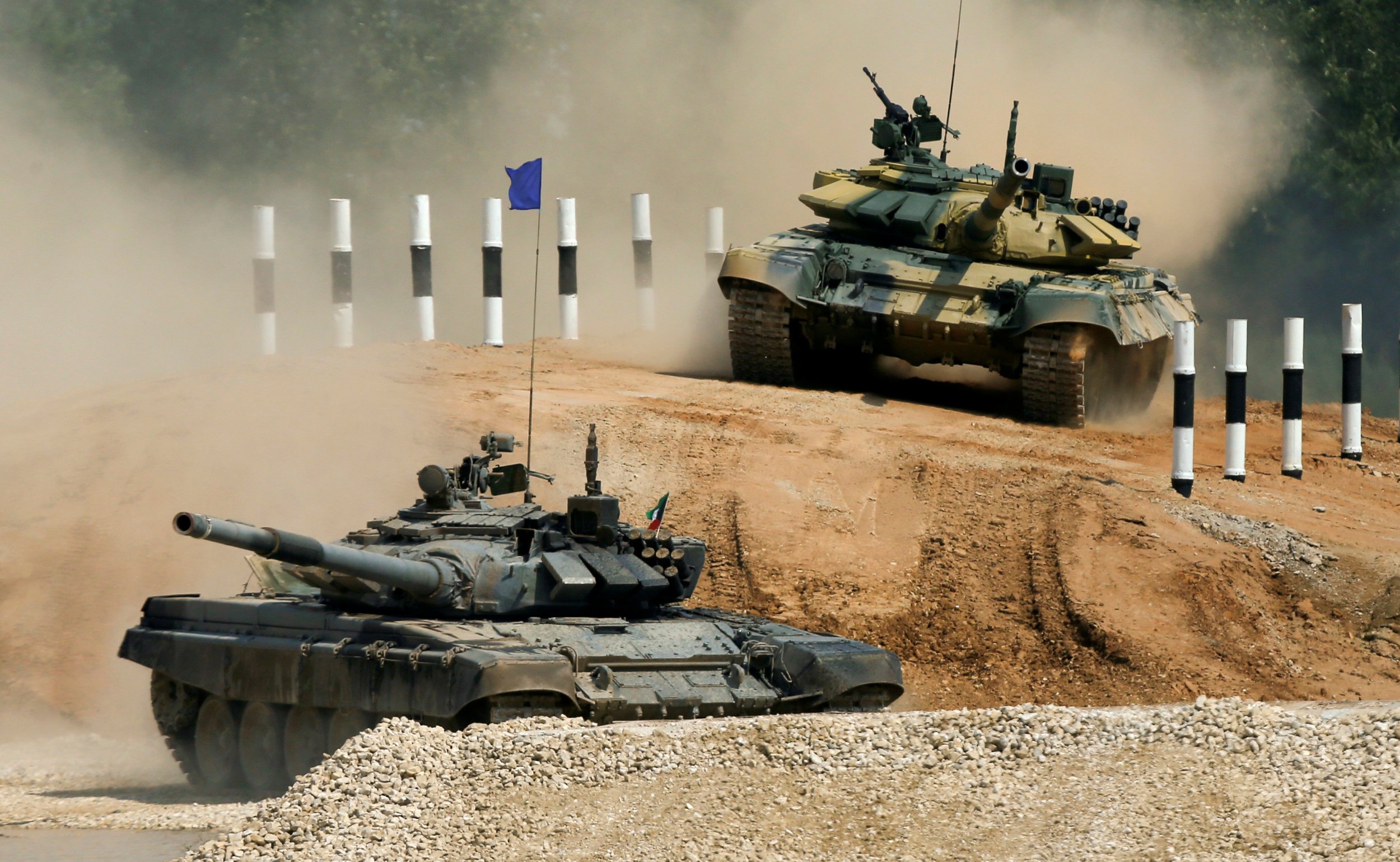 Troops from 22 countries have arrived in Russia for what is becoming an Olympic-style annual spectacle in military posturing: Russia's International Army Games.
Around 1,200 troops from China, India, Iran and a handful of nations, either allied to Russia or neutral, are expected to take part, Russia's Ministry of Defense announced on Monday. Russia is once again expected to win, as it has for the past two years.
Read More: The Kremlin is flagging up Google more than all other governments combined
The 14-day event, which kicks off Friday, is the third annual installment of the games, wherein a series of military competitions are turned into a spectator sport. The tank biathlon—an obstacle course race with a shooting accuracy round—is one of the most popular disciplines. Others include Aviadarts, a flight tricks competition, and an off-road military truck race called the Military Rally.
Russia hosted previous installments of the games and dominated the so-called medals league table, though this year, Azerbaijan, Belarus, China and Kazakhstan will also share hosting duties across 22 event sites for 28 competition events.
Not all participants take part in all disciplines, and few provide their own equipment. For the sake of fair competition, troops often use the same equipment within the same event. So for the Marine Landing round, troops from Venezuela, Iran, China and Russia will all compete using different vessels from Russia's Pacific Fleet.
The games are not only an opportunity for Russia's troops to show off some of their capabilities on state television, they also allow participant militaries to test one another's equipment. In preparation for the Safe Environment radio and biochemical recon event, Russian troops have already tested China's FZC02B system for the first time, the Russian Defense Ministry also announced Monday.
Russian paratroopers also conducted jumps from Chinese Changhe Z-8KA helicopters alongside Iranian, Kazakh, Moroccan and United Arab Emirates troops over Chinese territory, above the Yin Mountains.
Meanwhile, as part of preparation for the Depth diving event, Russia hosted Venezuelan, Iranian and United Arab Emirates troops in the waters off the coast of Sevastopol, one of the main ports on the Crimean peninsula which Russia annexed from Ukraine in 2014.
In total, Russia is sending 67 items of military kit overseas for the competitions, and has already flown 36 aircraft above China in preparation for the event.