China's Cryptocurrency Crackdown Affecting Nearly 70 Percent of Global Crypto Supply
A crackdown on cryptocurrency mining in China contributed to the crypto market losing value again over the weekend, with China's economy responsible for an estimated 70 percent of the global crypto supply.
The crackdown comes from a committee led by Vice Premier Liu He, who announced the crackdown late Friday as part of an effort to fend off financial risks. It also comes as part of China's efforts to meet a goal of carbon neutrality.
According to a recent study published in the scientific journal Nature Communications, without regulations or intervention, China's cryptocurrency energy consumption would peak in 2024 at 296.59 terrawatt-hours and generate 130.50 million metric tons of carbon emission.
"Internationally, this emission output would exceed the total annualized greenhouse gas emission output of the Czech Republic and Qatar," the study states.
This directly conflicts with Chinese President Xi Jinping's plan for carbon neutrality by 2060.
Increased scrutiny about the energy consumption of cryptocurrencies and lack of regulation has contributed to steep losses in the crypto market recently. Bitcoin is down nearly 50 percent from its record high. On Sunday, Ether fell to a two-month low, down 60 percent from its peak less than two weeks ago.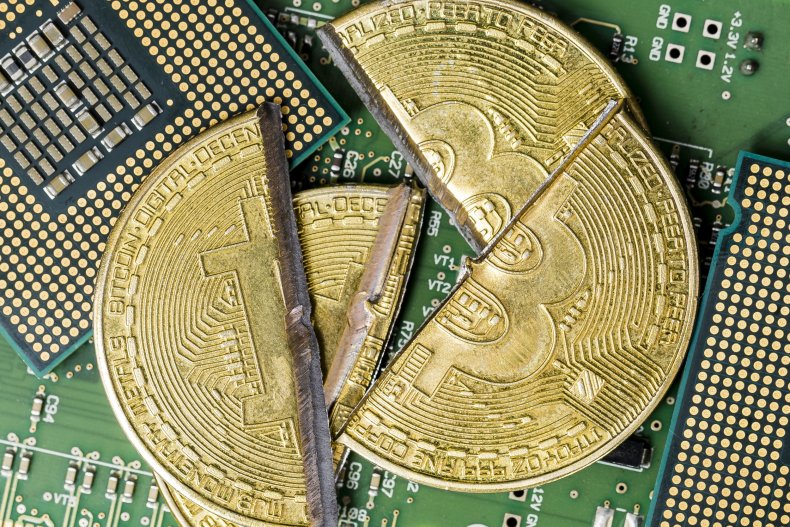 In response to China's crackdown, Jiang Zhuoer, CEO of crypto mining pool BTC.TOP, explained on Twitter what it would mean. He seemed unconcerned by the losses, noting that the crypto market had survived when China shut down exchanges in 2017.
"In the end, Chinese hashpower will flow abroad just like the Exchanges did in 2017, China will play a less significant role in the global hashpower distribution," Jiang wrote.
Cryptocurrency exchange Huobi suspended crypto mining and some trading services to new clients from mainland China on Monday, stating it would instead focus on overseas exchanges. BTC.TOP additionally announced a halt to business in China as a result of regulatory risks.
Jiang wrote on Twitter that the new regulations would most heavily affect industrial-level miners, rather than individuals. He stated that while the government has now forbidden large-scale mining, it still allows for individuals to continue mining as long as they accept the risks that come with it.
Mining cryptocurrency requires specially-designed computer equipment known as rigs to verify transactions and mint new coins. This process is what requires a significant amount of energy, particularly for Bitcoin, and on an industrial scale leads to large carbon emissions.
For individual miners, personal energy costs increase over time as more coin is mined. The increase in cost eventually outweighs the profit obtained by the coin, which Jiang says leads to individuals retiring from the market.
Though China already lost its place as a center for crypto trading in 2017, it will now also lose its prominence in crypto mining. Chinese miners might move abroad, but the market is seeing higher scrutiny elsewhere, as well. In the U.S., for example, authorities have raised concerns about the sector's lack of regulation.