Will China Win the War for the South China Sea With Its New 'Magic Island Maker'?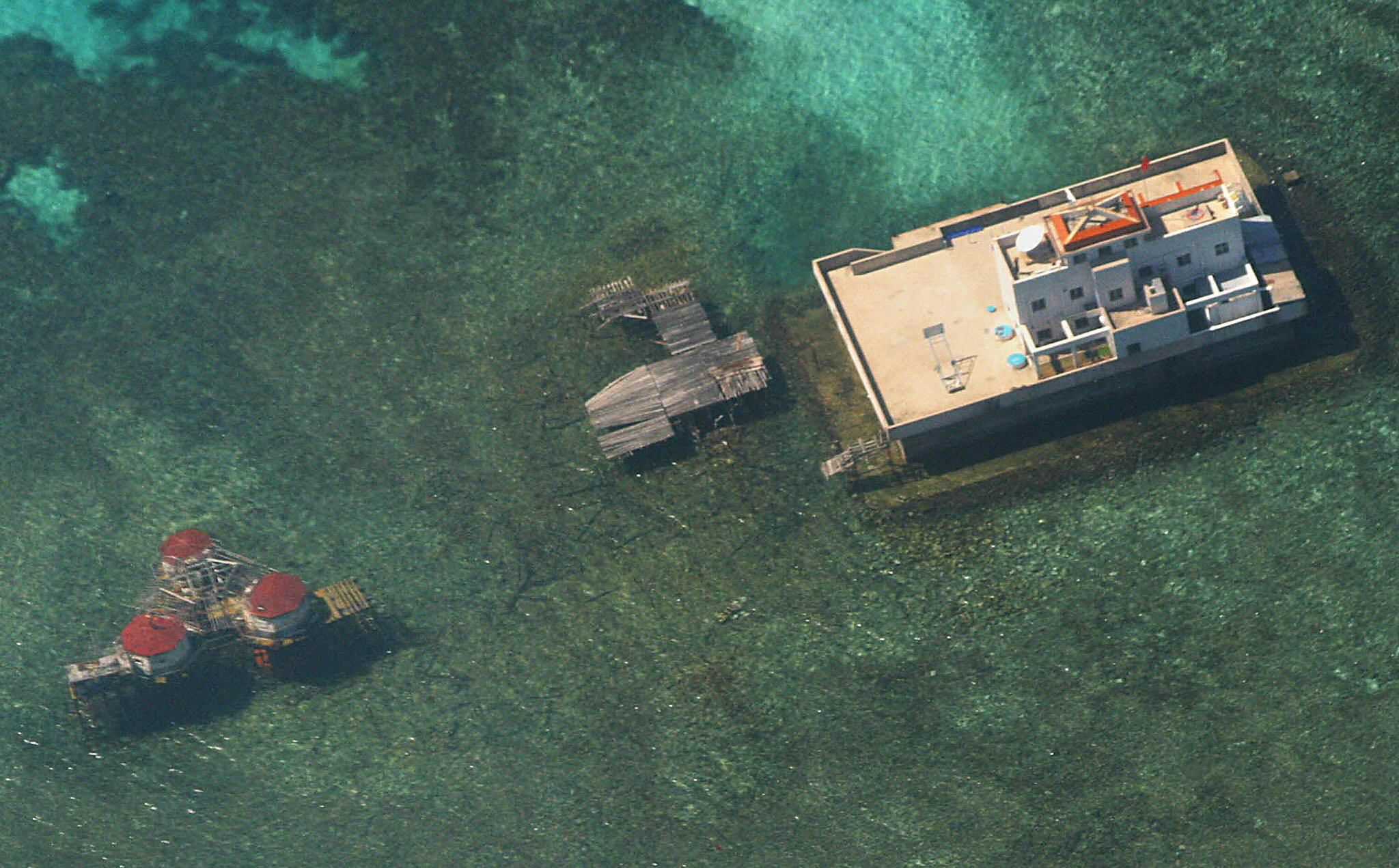 China is staking its claim in the bid for the contested South China Sea with its largest dredging vessel that officials are calling the "magic island maker."
Chinese officials unveiled the Tian Kun Hao vessel ahead of President Donald Trump's visit to the country this week. The vessel, named after a "legendary enormous fish that turns into a mythical bird," is capable of digging "three standard swimming pools in an hour" to produce man-made islands. according to China Daily.
Officials say the "magic island maker" is China's latest effort to display its military might and take control of the sea, including its resources and trade passages. The sea is currently shared by the Philippines, Malaysia, Vietnam and Japan. But China doesn't seem to think so.
"So it could very well be a signal that China feels emboldened to move further with its South China Sea claims," Alex Neill, Shangri-La Dialogue Senior Fellow with IISS Asia, told the BBC.
China has already landed in hot water for its aggressive encroachment on the sea. A 2016 international tribunal said the country caused "irreparable harm to the marine environment" by destroying reefs and ruled that it no legal right to the sea—an assertion its leaders ignored and state news agency Xinhua called "ill founded." It is estimated that China has built 3,2000 acres of land in the past three years. In March, the Center for Strategic and International Studies announced that China had constructed China's Fiery Cross Island for a military base. China also blocked off Scarborough Shoal, a reef, from Filipino fishermen, allowing only its own country's fishermen to fish.
China's latest addition to its vessels can dredge up sand, mud and coal, and move them about nine miles away from the ship into piles to make an island.
"The development of the Tian Kun indicates that we have become one of the leaders in the marine engineering sector," Fei Long, deputy chief designer at the Marine Design and Research Institute, told China Daily.
Trump made no mention of China's efforts to claim the sea in his recent trip. The U.S. has not sided with any country over the sea. But before his election, the president said the country's island building showed it had no respect for the U.S.
"We have rebuilt China, and yet they will go in the South China Sea and build a military fortress the likes of which perhaps the world has not seen," Trump said. "Amazing, actually. They do that, and they do that at will because they have no respect for our president and they have no respect for our country."
​