China's Possible Lethal Aid to Russia Is 'Red Line': U.S. Ambassador
U.S. officials continue warning China against providing lethal aid to Russia amid its ongoing war in Ukraine, calling such a move a "red line."
"We also have to be clear that if there are any thoughts and efforts by the Chinese and others to provide lethal support to the Russians in their brutal attack against Ukraine, that that is unacceptable," U.S. ambassador to the United Nations Linda Thomas-Greenfield said during an interview on CNN's State of the Union Sunday.
Meanwhile, the U.S. continues providing military assistance to Ukraine, with the latest $2.5 billion security assistance package announced about a month ago. The package included hundreds of additional armored vehicles, air defense support, and surface-to-air missiles, according to the State Department.
Ukrainian President Volodymyr Zelensky has repeatedly asked the U.S. for F-16 fighter jets, a request President Joe Biden has rejected. However on Sunday, Thomas-Greenfield said discussions on the matter will continue with the Eastern European country over the next few "weeks and months."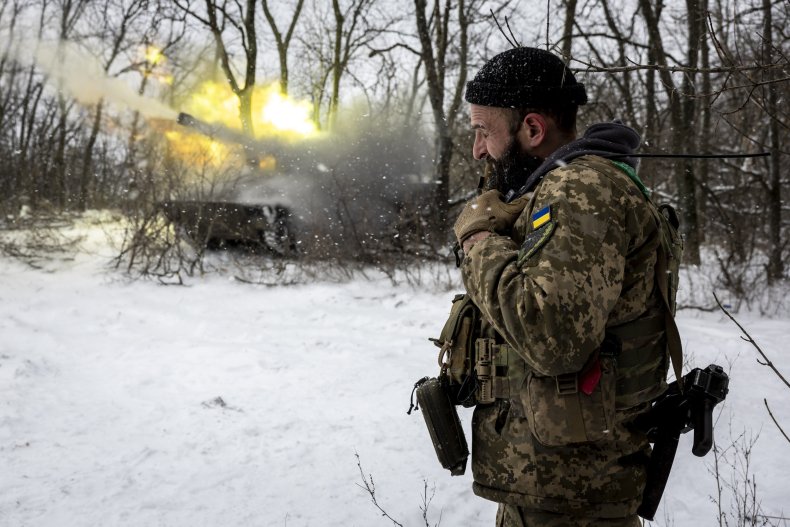 "We have to ensure that they have the training necessary and the capacity to use weapon systems that we provide to them," she said. "It doesn't help them if we provide weapon systems that they are not able to use and they don't have the capacity to maintain," adding that the U.S. has "never, ever wavered in our support for the Ukrainians."
Russia launched more than 20 rockets on Sunday, killing and wounding civilians, the General Staff of the Armed Forces of Ukraine said. Meanwhile, Ukraine also launched more than 20 air strikes against Russian "firing positions" and "important enemy targets," with Ukraine's Ministry of Defense tweeting a video on Sunday afternoon saying "it's HIMARS o'clock!"
Last week, Ukraine's armed forces spotted several balloons with radar reflectors over Kyiv and eastern Dnipropetrovsk, according to the latest British intelligence, suggesting it may be a new Russian tactic.
"It is likely that the balloons were Russian," the United Kingdom's Ministry of Defense wrote in its Sunday intelligence update, adding that Ukraine reportedly shot down at least six of the balloons.
"They likely represent a new tactic by Russia to gain information about Ukrainian air defence systems and compel the Ukrainians to expend valuable stocks of surface to air missiles and ammunition."
In addition, Ukraine is preparing for an anticipated Russian offensive as the war marks one full year on Friday.
Newsweek reached out to the White House for comment.