China's Xi Jinping Is 'Getting Ready for War,' Russian Analyst Says
An analyst appearing on Russian state-run TV recently asserted that Chinese President Xi Jinping is preparing for a future war with the West.
The exchange appeared on a Russian news program and was shared across social media by Russian Media Monitor, a watchdog group dedicated to reporting on the country's state-controlled news apparatus, on Friday. According to the group's founder, Julia Davis, the discussion in the clip surrounded possible Chinese military aid to Russia amid the country's ongoing war with Ukraine, and how it might be affected by China's recent peace proposal for the conflict.
Late last month, the Chinese government put forward a 12-point plan for ending the conflict in Ukraine. Though the plan contains some provisions that would be advantageous to Ukraine, including a call for the sovereignty of all involved nations to be respected, it also contains some that might cause the plan to be dismissed entirely. Notably, the plan does not call for Russian forces to withdraw from Ukraine, and does not call for the Kremlin to relinquish Ukrainian land that it has attempted to annex amid the conflict.
"Meanwhile in Russia: experts discussed China's peace proposal and various ways in which China's military aid to Russia might be covertly provided," Davis tweeted Friday. "They asserted that Xi Jinping is preparing China for war against the West at some point in the future."
At the start of the clip, Nikolai Vavilov, an expert on China, is prompted to comment on China's intentions with its peace proposal. Eventually, the conversation moves to the ever-hostile relationship between Beijing and the United States, to which Vavilov claims that Xi has been preparing for war since taking office over a decade ago.
"Since coming to power, comrade Xi has been getting ready for war," Vavilov said. "He gave an order to prepare an army that is capable of winning war. Xi Jinping has no doubts about the plans of Americans."
During the discussion, the expert also touched on ways in which China might be able to provide military aid to Russia, despite its peace proposal offer, as Ukraine has received military aid from many Western countries.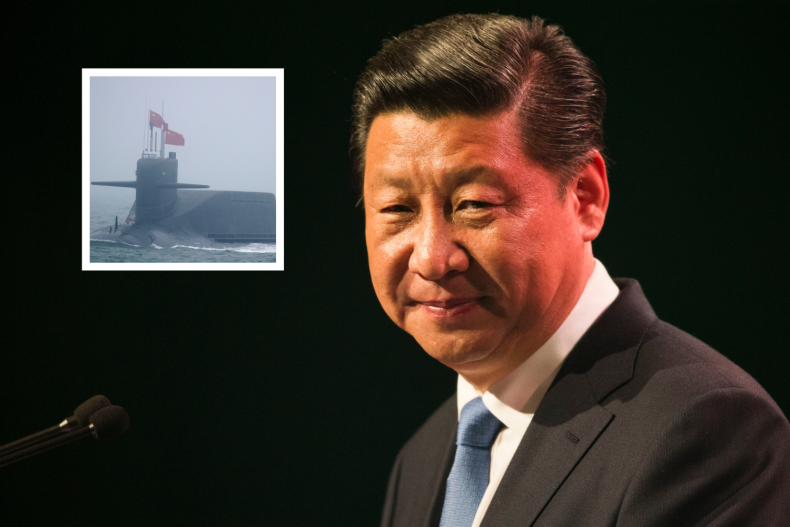 "China will most likely remain within the boundaries of international law and won't supply weapons to an active party of the conflict," he added. "However, as we know, the Chinese very skillfully circumvent any constraints. Most likely, manufacturing facilities might be created in one of the nations bordering the Russian Federation with whom there is an existing military cooperation. From the standpoint of international law, this manufacturing won't undermine the image of China as a peacekeeper and so on."
Newsweek reached out to foreign policy experts for comment.
The possibility of a war between the U.S. and China is a consistent and growing worry for defense and foreign policy officials. Earlier this week, Army Secretary Christine Wormuth warned that a conflict with China would greatly endanger "the United States homeland" due to "both kinetic attacks and non-kinetic attacks—whether it's cyberattacks on the power grid or on pipelines."