China's Xi Jinping Takes Swipe at Trump's 'America First' Policy
China's President Xi Jinping has appeared to hit back at U.S. President Donald Trump during a speech, blasting "beggar-thy-neighbor" trade practices.
Xi used his most pointed language yet during a speech at a Shanghai trade fair in which he took shots at protectionism and hinted at ongoing tensions between China and the U.S. over trade.
Washington has slapped $200 billion worth of tariffs on Chinese products, to which China has retaliated with tariffs on $110 billion worth of American goods. At a midterm election rally on Sunday, Trump referred to China's "abusive trade practices."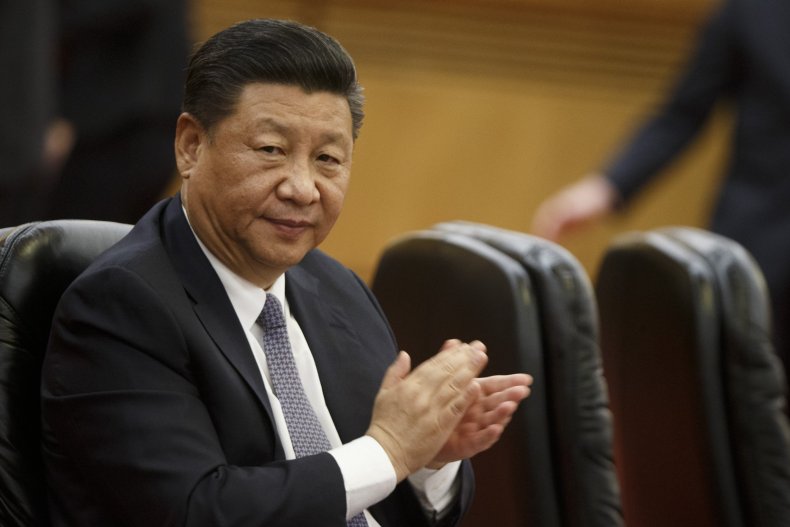 On Monday, Xi told the China International Import Expo countries "should strive to improve their business environment and solve their own problems.
"They shouldn't always whitewash themselves and blame others, or act like a flashlight that only exposes others, but not themselves.
"As globalization deepens, the practices of law of the jungle and winner-take-all are a dead end. The Chinese economy is a sea, not a pond. Storms can overturn a pond, but never a sea," Xi said in his highest profile public address since April, Bloomberg reported.
In a pitch to be a pro-globalization leader, the Chinese leader revealed he would lower tariffs and improve access to the Chinese markets, saying: "Protectionism and unilateralism are rising. Multilateralism and the free trade system are under threat."
"China will not close its door to the world and will only become more and more open," he added.
Investors had hoped he would be more specific in how China would open up economically and deal with the U.S. trade war.
Sue Trinh, head of Asia FX Strategy at RBC Capital Markets in Hong Kong, told Bloomberg: "He repeated a lot of the planned policies we have already heard in the past few months.
"Markets seemed to like the headline 'cut import tariffs,' but this plan was already announced in September and can only be milked so many times."
Xi will meet with Trump at the end of November during the G20 summit. He has said that Beijing is looking to open up its educational, cultural and telecommunications sectors.
Jack Ma, chief of Alibaba Group Holding Ltd, reiterated his criticism of the U.S-China trade war at the expo, describing it as "the most stupid thing in this world" (via NDTV).