Chinese Doctors Harvested Organs of Car Crash Victims and Patients with Severe Brain Damage
Six people including several doctors have been imprisoned in southeast China for illegally harvesting organs from traffic accident victims.
Local media reports the group removed the livers and kidneys from 11 people at a hospital in Anhui province between 2017 and 2018. The trafficking ring deceived the families of the deceased into believing they had made official organ donations.
The Intermediate People's Court in the city of Bengpu found the gang guilty, sentencing them to between 10 and 28 months in July, according to the South China Morning Post.
According to reports, the group would target car crash victims or patients who suffered from cerebral damage at the Huaiyuan County People's Hospital in Anhui.
The head of the intensive care unit, Yang Suxun, would ask a patient's family if they would consent to donating their relative's organs. However, the consent forms signed by the families were fake.
The bodies of the victims would be taken out of the hospital at night and transported using a van disguised as an ambulance, where doctors would remove the organs.
The group would then contact individuals or other medical facilities secretly in order to sell the organs.
The organ trafficking ring was uncovered when the son of a victim spotted various discrepancies in the documents relating to his mother's organ donation, including sections of forms that hadn't been filled in.
According to the SCMP, Shi Xianglin checked the documents his family received when they agreed to her organ donation after her death in 2018. He later found there were no official records of the donation, but was offered a cash bribe to keep quiet.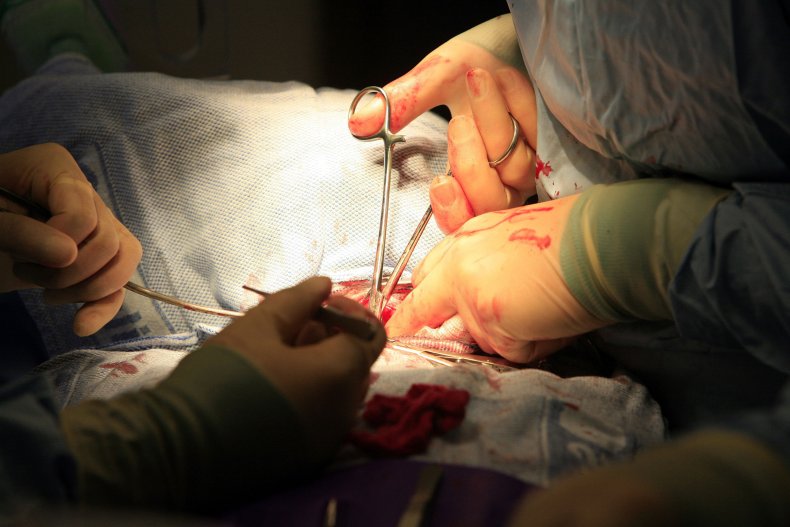 China has been under pressure due to a huge shortage of organs donors. In 2015, it ended the controversial practice of harvesting organs from executed prisoners.
Since then, Chinese officials have said organ donations have only come from "voluntary civilian organ donors," but donations remain low due to cultural sensitivities surrounding removing tissue after death.
Last year, however, an independent tribunal sitting in the U.K. concluded that the killing of detainees in China for organ transplants was still ongoing. The tribunal, which took evidence from medical and human rights experts, said victims were likely to have included followers of religious minority groups such as Falun Gong. China has dismissed the claims as untrue.
In 2017, a Chinese official suggested China may still be using organs farmed from the bodies of executed prisoners. Huang Jiefu, director of Beijing's transplant program, said at a Vatican summit on the topic that organ collection could still be taking place.
Jiefu told the assembled crowd—which included 80 doctors and NGO representatives—that China was trying to improve on its history of taking organs from those on death row.