What the U.S. Is Doing To Curtail Chinese Land Ownership
Chinese investment in U.S. land has become a cause for concern in recent years, despite the latest figures suggesting it makes up less than one percent of land under foreign ownership. That one percent, however, has a footprint nearly twice the size of New York City.
With tensions rising again between the U.S. and China, some states are looking to ban Chinese investment on their soil, citing national security concerns.
While lawmakers look to protect American airbases with property bans, experts say these could face legal challenges and come at a time when Chinese investment in the U.S. has taken a step back anyway. National security analysts, meanwhile, say the bills would mitigate risk, but questioned how much and at what cost.
According to the U.S. Department of Agriculture's 2021 report on foreign ownership of American land, Chinese investors held 383,935 acres—a total of 366 parcels of land owned by 146 separate investors, with a total value of $2.1 billion dollars.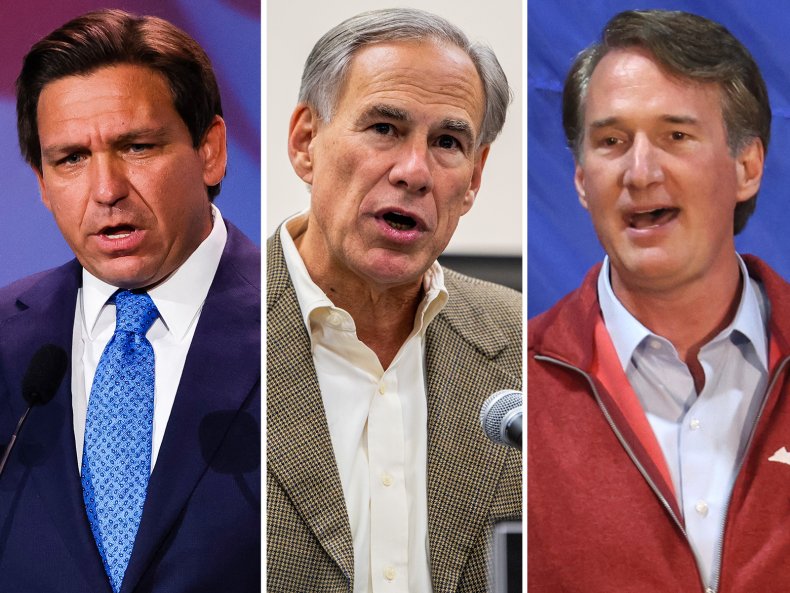 One parcel, held by the Binzhou-headquartered Fufeng Group, sits 12 miles from the Grand Forks Air Force base in North Dakota, where the company hopes to build a wet corn milling plant.
In a January 27 letter to local Republican Senator John Hoeven, Andrew Hunter, an assistant secretary of the Department of the Air Force, wrote: "The Department's view is unambiguous: the proposed project presents a significant threat to national security with both near- and long-term risks of significant impacts to our operations in the area."
The letter prompted fresh calls from national security analysts and lawmakers for legislation preventing the purchase of U.S. land near military installations to be passed. Four House of Representatives bills—one in 2021 and three in 2022—have been introduced, seeking to limit or prohibit foreign investment in U.S. land in recent years, but none have so far passed.
In August 2022, Republican senator for Arkansas Tom Cotton introduced a bill explicitly calling for a ban on investment by members of the Chinese Communist Party. At the time, he said that Chinese investment in U.S. farmland provided "opportunities for Chinese espionage against our military bases."
In a blog supportive of the bill, Ralph Norman, a Republican congressman representing South Carolina, wrote that a key concern was that the Chinese government "has become increasingly hostile towards America." A similarly worded bill was reintroduced by representative Chip Roy (R-TX) on January 12, 2023, and co-sponsors include Marjorie Taylor Greene (R-GA) and Matt Gaetz (R-FL).
Renewed interest in new legislation comes as the U.S. shot down a fourth high-altitude object in north American airspace in eight days; a suspected Chinese spy balloon was allowed to travel across the continental U.S. before being shot down off the coast of South Carolina on February 4, and two further objects were taken out over Alaska and the Yukon on Friday and Saturday respectively. A fourth object was shot down over Lake Huron on Sunday.
China has maintained the first aircraft was a wayward civilian weather balloon and has not been named by U.S. officials as the source of the others.
Tom Shugart, a senior fellow at the Center for a New American Security suggested radio emissions were the most likely target. He told Newsweek: "I'd think this is more espionage risk and surveillance risk, the idea being that if China has facilities or owns land or property near military bases, they could potentially set up listening equipment or other surveillance equipment."
Jenny Liu, a partner at Pillsbury Law, covering foreign investments in the U.S., and co-leader of the firm's China practice, said: "Right now, we already have the Committee on Foreign Investment in the U.S. [CFUIS]. So we already have that protection on the federal level when it comes to issues related to preventing purchases of land that would somehow affect the national interest or the national security of this country."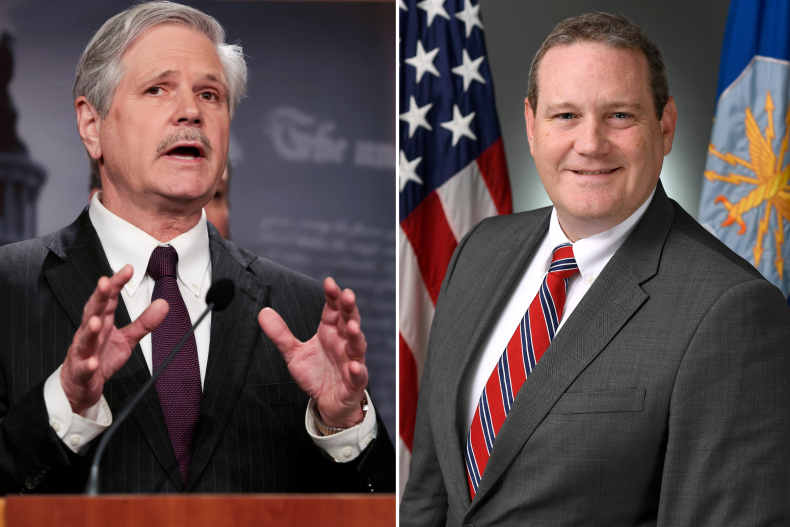 She told Newsweek that CFUIS would have likely reviewed the acquisition of the land when it was purchased and that a new intention for the land use or the concerns of the U.S. Air Force about a "new threat" should give it the opportunity to re-examine the proposal. CFUIS was contacted for comment.
Air Force Assistant Secretary Andrew Hunter stated in his letter that CFIUS had concluded that it did not have jurisdiction in the case of the mill in North Dakota. However, Liu cited a case in 2012 in which the federal body asked then-President Barack Obama to block a private Chinese company from building wind turbines close to a naval site in Oregon due to national security concerns.
Liu questioned how having a broad ban that would capture honest investors would improve national security when foreign investment in U.S. farmland was already "insignificant." She told Newsweek that much of the investments she helped facilitate were in U.S. housing and retail, suggesting it was "somewhat an oxymoron" to be looking to ban these investments during a housing crisis.
"It's always very difficult to have a law that would treat a group of people differently from other groups of people without really having an overwhelming interest or federal interest in doing so," Liu commented.
Shugart said such a ban "would certainly mitigate risk," in the sense that at some point, somewhere, a potentially nefarious investment may be prevented, "but the question is at what cost and is it worth it as a policy."
States including Virginia, Florida, and Texas have looked to inhibit Chinese investment. In Virginia, a law has passed the state House and is being considered by the state Senate that would effectively prohibit companies linked with the Chinese state from submitting bids or proposals.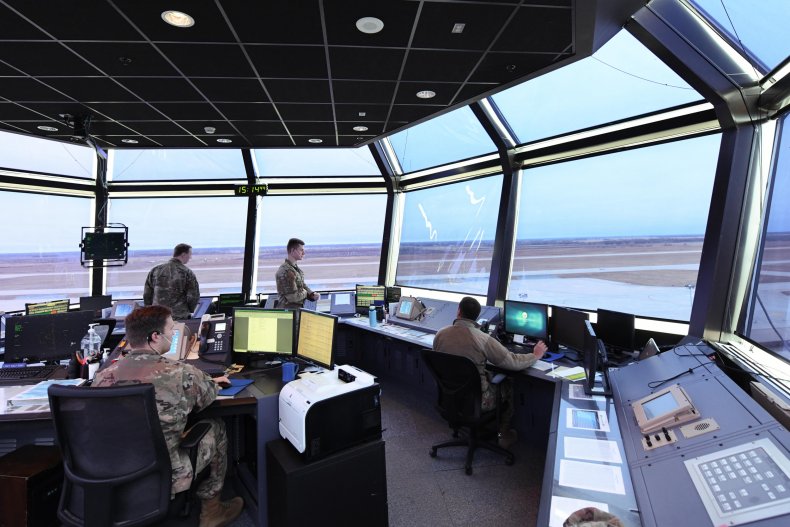 The state's Governor Glenn Youngkin asked legislators to "send me a bill to prohibit dangerous foreign entities tied to the CCP from purchasing Virginia farmland," in his State of the Commonwealth address on January 11.
In Florida, Governor Ron DeSantis pledged in September 2022 to ask the state House to prohibit China, among others, from purchasing agricultural land and land surrounding military bases. In January, he reiterated this desire, telling a press conference it "is not in the best interests of Florida to have the Chinese Communist Party owning farmland, owning land close to military bases."
Texas has arguably gone the furthest so far, already banning infrastructure projects in the state from those with direct ties to China in 2020, following plans by a Chinese billionaire to build a massive wind farm.
In January, a Republican state senator introduced a bill that would ban citizens, governments, and other entities from China, Iran, North Korea, and Russia from purchasing land in the state. "I will sign it," Governor Greg Abbott pledged in a January 15 tweet.
Liu said from experience there "has always been lots of Chinese investment" in Florida and Texas, but also in New York and California.
Liu said that the draft bill in Texas was "written very broadly," but noted one potential legal challenge it faced was whether it would encroach on the federal government's foreign affairs powers.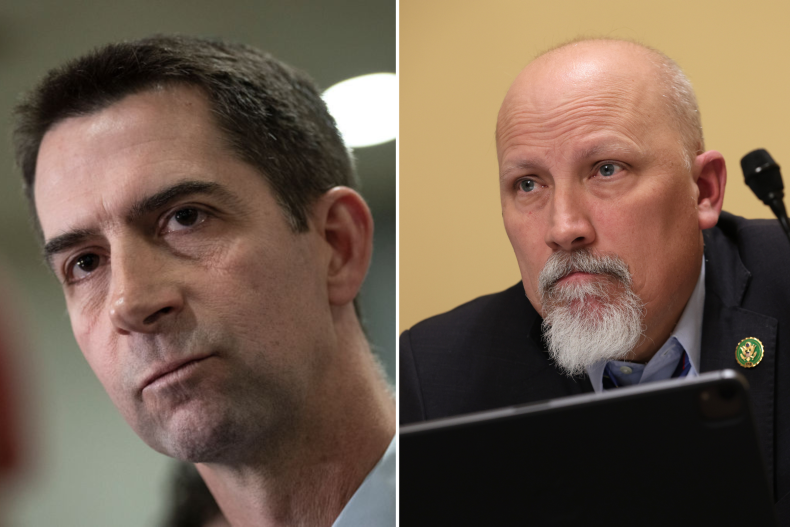 She added that it also captures green card holders. "I don't know if that was the intent, but certainly if they are captured in this ban, I think there will be a lot of constitutional arguments that can be made why it should not be allowed."
Liu referenced the Chinese Exclusion Act of 1882, which banned Chinese immigrants for 10 years, but was extended by Congress and provided the basis for the Immigration Act of 1924. It was later repealed during World War II, as China was an ally against Japan, and condemned by both Houses a decade ago. If challenged on a constitutional level, she suggested the "very discriminatory" Texas bill could face "a lot of similar arguments that were made with the Chinese Exclusion Act."
Shugart suggested such a ban could stop a Chinese green card holder who had been in the U.S. for years from buying a house, "but on the other hand, do I want somebody buying up property next to a missile field in Montana, some shell company that really is funded by the People's Liberation Army? Of course not. It's a really tough policy question."
Lois Kolkhorst, the Texas senator who introduced the bill, cited the wind farm and North Dakota cases in her reasoning for the bill, describing the growth in foreign ownership as "highly disturbing" in December. Newsweek has contacted Kolhorst and Governor Abbott for comment.
Liu noted that the proposed bill also "doesn't explain what 'indirectly owned' means" and so "it could be very broad" as to who could be at risk of losing investments in the U.S. She stressed that the draft was in its early stages and the language could become more precise as it progresses.
U.S. relations with China have been tense in recent years, unhelped by a dispute over trade ties and a trip to Taiwan by then-House Speaker Nancy Pelosi. In the wake of the first suspected spy balloon, an anticipated trip to Beijing by U.S. Secretary of State Antony Blinken was cancelled at the last minute.
Liu said that even though her firm's real estate practice is "very active," in terms of Chinese investment of late, "given the state of affairs between China and the U.S., I think in terms of deals closed it has slowed down quite a bit, especially with COVID."
She added that "there are many discussions among the Chinese investors locally [...] and also in China," about the various bills being floated, noting that "I'm sure that is something that they evaluate [when deciding] whether or not they want to make further investment in this country."