Chinese Nurse Dies From Asthma Attack When Hospital's ER Closed Over COVID
A nurse in Shanghai has died from a severe asthma attack after being unable to access her workplace's emergency department, the hospital announced on Friday.
Zhou Shengni, a nurse at the Shanghai East Hospital, began struggling to breathe on March 23 and was rushed to the hospital by her family. Upon arrival, she found the emergency department closed so that it could be disinfected from COVID-19 exposure as part of China's nationwide antivirus measures. The only other emergency hospital open was in the Pudong District, where she later passed away.
Shanghai reported 1,609 cases of COVID-19 on Friday. A citywide lockdown has not yet been enacted, but 41 main hospitals have currently suspended some emergency and outpatient services for disinfecting.
The nurse's death is another highlight of the flaws of China's controversial "Zero COVID" plan, which aims to completely eliminate COVID-19 from the nation. However, the plan has resulted in closed hospitals and clinics that could be used to save the lives of civilians such as Zhou, among other drawbacks.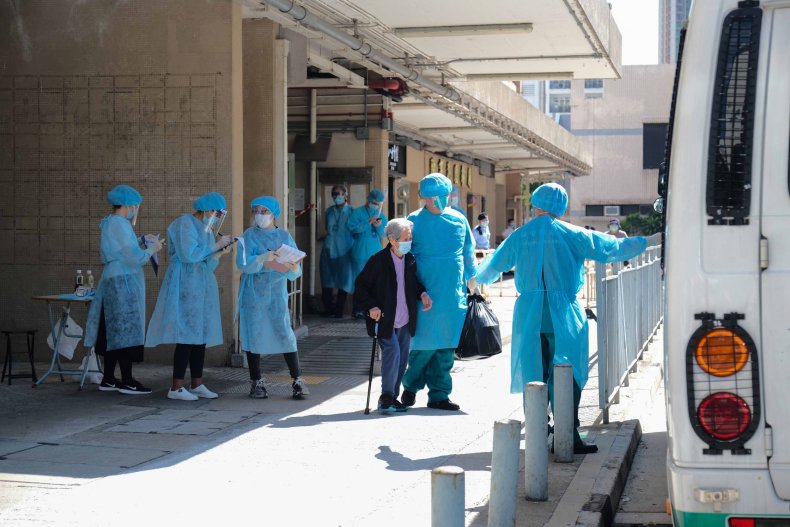 In the wake of the tragedy, Shanghai officials reiterated the importance of wearing masks and receiving COVID-19 vaccinations.
"We hope the public will cooperate with us during the most difficult time in Shanghai," said the city's COVID task force head, Zhang Wenhong. "China can overcome the epidemic, but it will be a long process."
The incident has drawn comparisons among citizens with another high-profile result of the "Zero COVID" plan. In January, a woman in Xi'an reportedly lost her unborn child eight months into her pregnancy due to the hospital she arrived at refusing to accept her until she provided a negative COVID-19 test. Although she eventually received care after staffers saw that she was bleeding, it was not soon enough to save her child. The story went viral on the Chinese social platform Weibo but has not been independently corroborated due to it being deleted.
While some parts of the nationwide plan have drawn controversy for seemingly prioritizing institutions among people, "Zero COVID" has proven to be more effective in containing the majority of COVID-19 cases than not. Even though the country still had outbreaks, The Washington Post reported that the majority of them were easily contained and were able to end fairly quickly.
China reported zero deaths relating to COVID-19 from January 2021 to March 19, 2022.However, this claim could not be independently corroborated and it does not include Hong Kong, which has recently experienced one of the largest and deadliest outbreaks in the country.
"The dynamic zero-Covid approach means we need to swiftly identify the outbreaks and cut the transmission chain to go towards the direction of zero Covid, or the transmission will be continuous and connected, causing a large-scale rebounding of cases," explained Liang Wannian of the National Health Commission's COVID-19 response panel during an appearance on China Central Television.
"China has seen many sporadic cases or even clusters, but the rising momentum is not exponential," he explained, "which is exactly because we have taken a series of strong interventional measures to curb the momentum."
Update 03/25/22, 2:14 p.m. ET: This story was updated with additional information.
Update 03/25/22, 1:38 p.m. ET: This story was updated with additional information and background.