Chinese Spy Balloon Will Likely Float Above U.S. For 'A Few Days': DoD
The suspected surveillance balloon from China is expected to remain in American airspace for "a few days," the Department of Defense said.
On Friday, Pentagon Press Secretary Air Force Brigadier General Pat Ryder said that while U.S. officials will continue to monitor the balloon, "We assess that it'll probably be over the United States for a few days."
A Chinese orb found floating over Montana has drawn national concern after officials said it was detected on Thursday. While Beijing has insisted that the object is a research airship used mainly for meteorological purposes that deviated from its path, the Department of Defense has maintained that officials believe the object to have "surveillance capabilities."
"The balloon has violated U.S. airspace and international law, which is unacceptable," Ryder said during a press conference. "We've conveyed this directly to the PRC at multiple levels."
However, Ryder said the balloon, which is moving east, does not pose a physical or military threat to people on the ground at this time.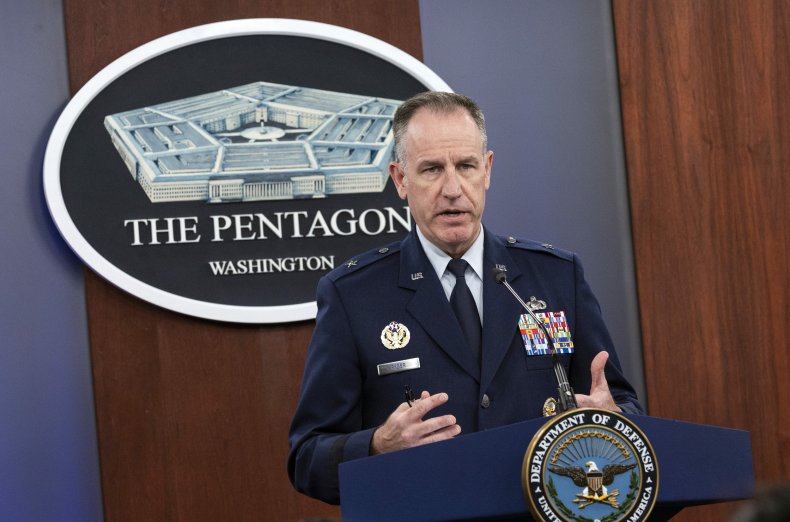 On Friday, the Pentagon said the balloon, which is assessed to be 60,000 feet above ground and out of civilian air traffic, is still floating over the continental U.S. Officials would not confirm the object's exact location.
"I think what makes this different is the duration and the length of which it has been over U.S. territory, but beyond that, I'm not going to be able to go into any more specifics," Ryder said.
Earlier in the day, China's foreign ministry said it "regrets the unintended entry" into American airspace citing unforeseen events outside Beijing's control. Ryder said the Pentagon was aware of those statements and that it took "immediate" action to prevent threats to national security.
"Once the balloon was detected, we acted immediately to protect against the collection of sensitive information," he said.
The latest developments have reportedly thrown a wrench into Secretary of State Antony Blinken's trip to China next week, forcing him to cancel the trip to avoid sending the wrong signal. The Biden administration has already faced fierce criticism from Republicans who unsuccessfully called on the president to shoot down the balloon.
The Pentagon has expressed that while shooting the object was "an option," the size of the object is large enough that any potential debris would be "significant" and could cause civilian death or injury, or property damage. Ryder said officials do not believe the balloon is carrying any nuclear or radioactive material.
Update 02/03/23 1:41 p.m. ET: This article was updated with more information.