Chinese State Media Says Trump 'Extortion' Won't Work: 'Governing a Country Is Not Like Doing Business'
Chinese state media accused President Donald Trump of starring in his own "street fighter-style deceitful drama of extortion and intimidation" amid an escalating trade dispute.
On Monday, a front-page op-ed in the ruling Communist Party's People's Daily argued that the trade war between the U.S. and China has turned international politics into a "zero-sum game."
"Governing a country is not like doing business," the paper wrote, adding that the president's goal of convincing others to be involved in his drama was "wishful thinking."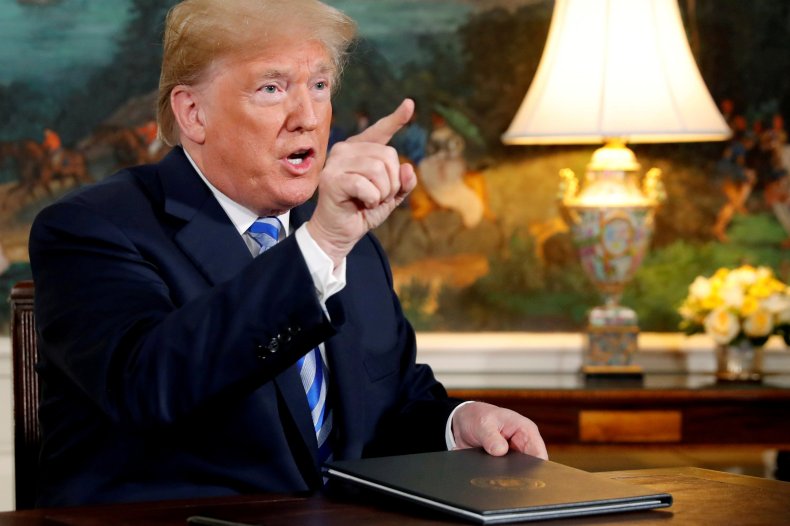 The attack on the president comes days after his Ohio Rally on Saturday, where he told his followers "we have really rebuilt China, and it's time that we rebuild our own country now."
In July, China and the U.S. both implemented $34 billion worth of tit-for-tat tariffs on each other's goods.
Trump then escalated the trade battle by announcing an additional $200 billion of tariffs on Chinese-made goods. The list, which contains more than 6,000 products, targets Beijing's key manufacturing export industries, including fruits, vegetables, live eels and hi-tech minerals.
"This is an appropriate response under the authority of Section 301 to obtain the elimination of China's harmful industrial policies," Robert Lighthizer, the U.S. trade representative (USTR), said.
"As a result of China's retaliation and failure to change its practices, the President has ordered USTR to begin the process of imposing tariffs of 10 percent on an additional $200 billion of Chinese imports."
The proposal is currently undergoing a two-month review process before it is implemented, reports CNN. This process is expected to run into September, which allows both countries enough time to settle the dispute through negotiation.
Beijing and Washington have been embroiled in a trade battle since March. China has staunchly denied all accusations by the Trump administration of unfair trade policies and has vowed to match every tariff tit-for-tat.
The U.S. is expected to impose an additional $16 billion in tariffs, which Beijing will likely match immediately.
On Sunday, Trump took to Twitter to declare that the "tariffs are working big time."
"Every country on earth wants to take wealth out of the U.S., always to our detriment. I say, as they come,Tax them. If they don't want to be taxed, let them make or build the product in the U.S. In either event, it means jobs and great wealth.....," he wrote.