Chipotle E. Coli Outbreak Suspected in Three More States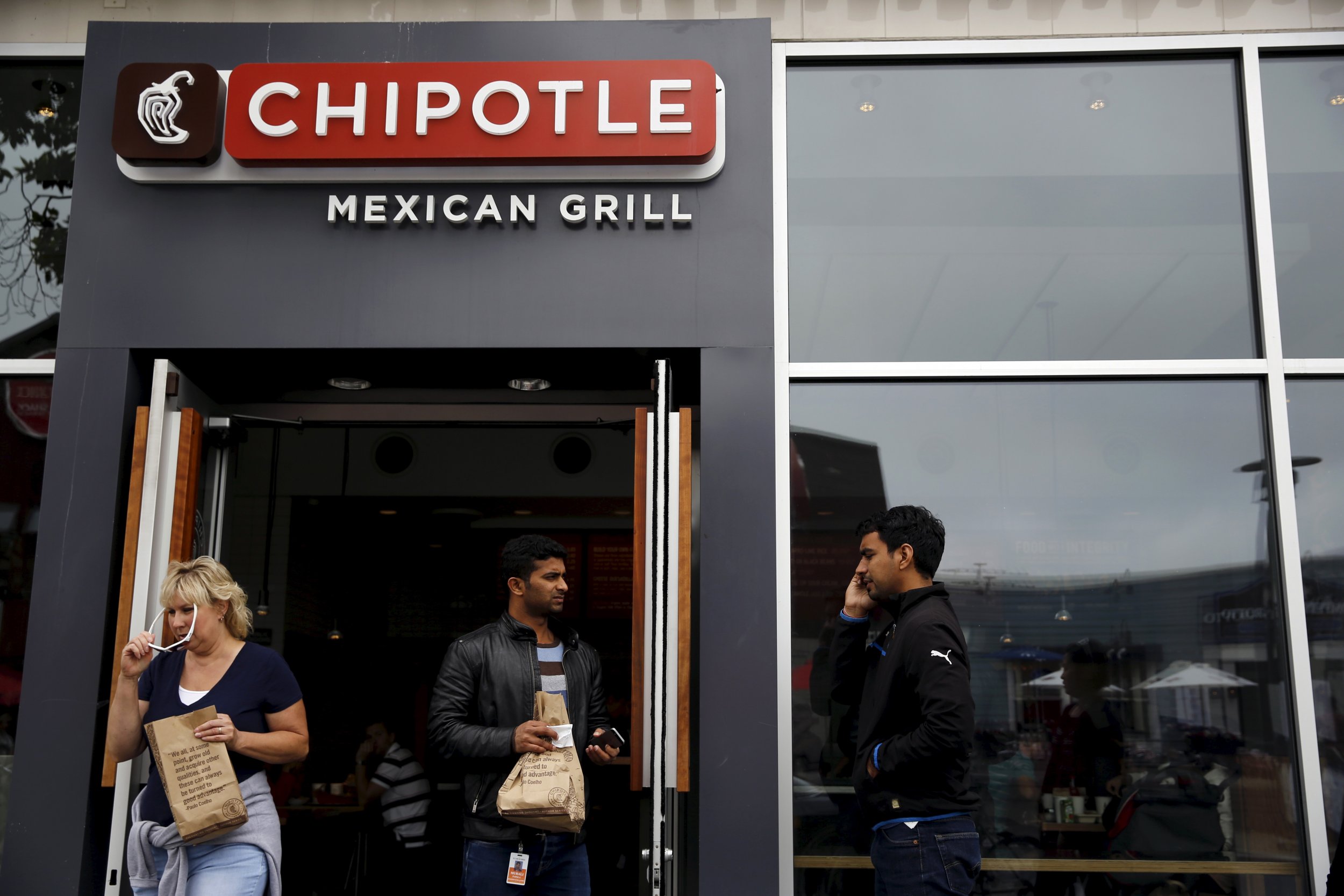 A recent outbreak of E. coli at Chipotle Mexican Grill locations in the Pacific Northwest, which caused the restaurant temporarily to close 43 locations, appears to have spread across the country to the East Coast.
The most recent outbreak, which has now spread to six states, has now been reported in California, Ohio and New York, the Centers for Disease Control and Prevention (CDC) said Friday. Earlier this month, Chipotle voluntarily closed stores after the outbreak was detected in Washington state and Oregon. Those locations since had reopened.
Earlier this week, the CDC reported one case in Minnesota, but that was not linked to a Chipotle location. In its report on Friday, however, the CDC noted that a second person in Burnsville, Minnesota, who ate at the popular burrito chain was infected with E. coli.
Four of the other newly infected individuals reported eating at Chipotle—including two in Turlock, California, one in Akron, Ohio, and one in Amherst, New York, Chipotle said in a statement. There have been no new cases found in Washington or Oregon.
At least 45 people have been affected in the six states, according to the CDC. Sixteen of those people have been hospitalized. No one has died from the outbreaks.
Chipotle is working with state and federal health officials as the investigation continues. Public health officials suggest that it isn't unusual to see additional cases after an initial outbreak.
The evidence available at this time "suggests that a common meal item or ingredient served at Chipotle Mexican Grill restaurants in several states is a likely source of this outbreak," the CDC said in a statement.
"The source of the problem appears to have been contained during a period in late October," Chipotle said Friday. "In response to this incident, Chipotle has taken aggressive steps to make sure its restaurants are as safe as possible."
E. coli, a bacteria found in the environment, foods and intestines of people and animals, typically doesn't cause much harm. But some strains can lead to severe food poisoning, especially in children and older adults.
The CDC estimates that each year one in six Americans, or 48 million people, get sick, 128,000 are hospitalized, and 3,000 die from foodborne illnesses.
After the CDC announcement, Chipotle shares fell at least 9 percent.
"We offer our sincerest apologies to those who have been affected," Steve Ells, chairman and co-chief executive officer of Chipotle, said in a statement. "We will leave no stone unturned to ensure the safety of our food."