Chris Brown Arrested for 'Pointing Gun at Woman' After Police Standoff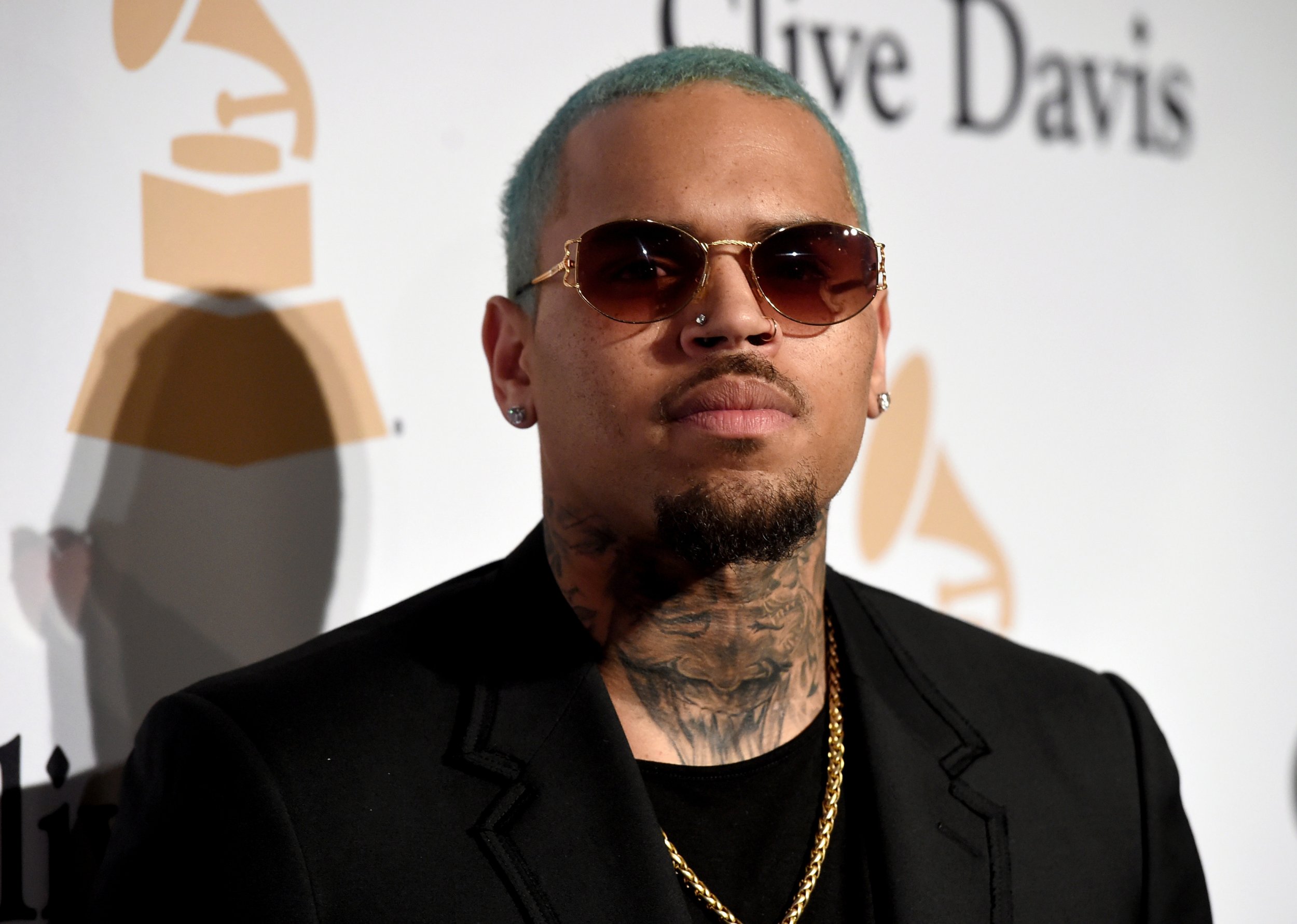 U.S. singer Chris Brown has been arrested on suspicion of assault with a deadly weapon after a long standoff with police.
Brown, 27, was arrested on Tuesday hours after police attended his residence in Tarzana, Los Angeles. A woman named Baylee Curran told the Los Angeles Times that Brown had pointed a gun at her face and ordered her to leave his house.
It is not clear whether Brown has been charged or released on bail. Brown's lawyer Mark Geragos tweeted on Wednesday that "Chris is out and well" and that "the allegations against him are demonstrably false."
According to Curran's account to the Times , the incident occurred after she attended Brown's home with a business associate invited by the musician. She said that, at some point during the evening, a man was showcasing diamond jewelry.
When she was admiring the jewelry, the man who was showcasing it became angry and told her to back away. Curran said that Brown had then pulled out the gun and told her to get out.
The model said that she fled the property but had to wait by Brown's front gate until one of the singer's associates retrieved her phone, which she said she had handed over as a condition of entering. According to Curran, Brown's associate asked her to sign a nondisclosure agreement, but she snatched the phone and ran to a neighbor's property and contacted the police. Officers were reportedly delayed from entering Brown's property as they waited for a judge to approve a search warrant.
Brown took to Instagram to protest his innocence during the incident, posting several videos on Tuesday. "When you get the warrant or whatever you need to do, you gonna walk right up in here and you gonna see nothing. You idiots…You're the worst gang in the world, the police," said Brown in one of the videos.
The singer has a history of violent altercations, including a 2009 conviction for assault on his then-partner Rihanna.