Chris Brown Joins OnlyFans and People Are Excited
OnlyFans, the content-sharing app, is increasingly gaining more celebrity members—and the latest is singer Chris Brown.
The "Loyal" singer's announcement has sent fans into something of a frenzy online, as many speculate about what he plans to post.
OnlyFans creators can upload any kind of content, such as photography, creative writing or even recipes, but the platform is particularly popular with sex workers and is known for its adult entertainment content and ability to create big payouts for its successful members.
Brown, 31, tweeted a link to his new page on the subscription service today, accompanied by the eyes emoji.
A screenshot of Breezy's OnlyFans account started to circulate across social media shortly afterwards.
"LIVE LEGENDARY LOVE YOU ALONE.. NEVER LEAVE YOU ALONE," reads the bio on his page. Fans—or anyone else—can subscribe for $20 a month.
"Chris Brown has an only fans? Imma need y'all to screen record that s*** and post it on here. Thanks in advance," one fan tweeted.
Another joked: "Chris Brown better not be dancing or painting on that damn only fans account."
One fan tweeted: "He so fine, ima subscribe for 3 months then file a dispute with my bank. I love him."
Other celebrities with OnlyFan accounts include Brown's collaborator Tyga, as well as model and actress Jordyn Woods and media personality Blac Chyna. Rapper Cardi B has an account, as do YouTuber Tana Mongeau, former WWE star Enzo Amore and some Real Housewives personalities.
Influencer Caroline Calloway set up an OnlyFans page where she dresses up as literary characters and claimed that she had a projected annual salary of $223,800.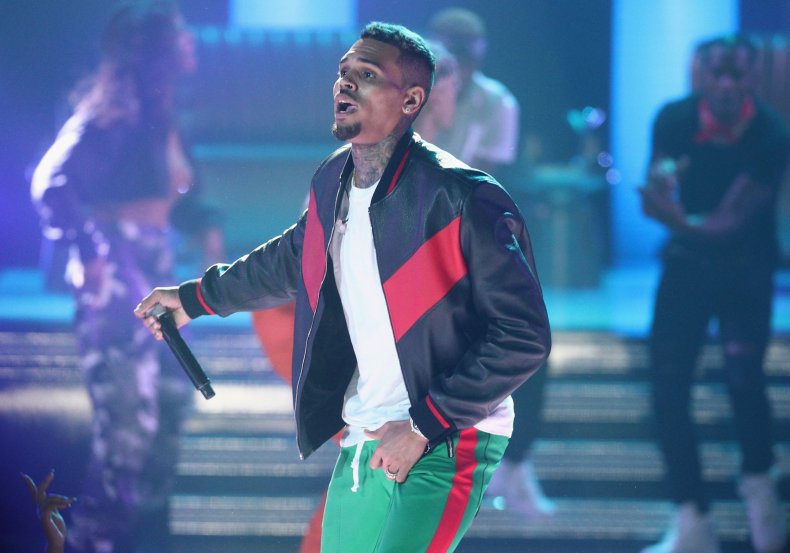 Earlier this year, former Disney star Bella Thorne made headlines when she claimed she had made $2 million from her page in less than a week.
This news angered sex workers who rely on OnlyFans income because celebrities joining the platform can take interest away from their content.
In July, rapper Rubi Rose made $100,000 on OnlyFans in two days by posting photos that were already on her Instagram account.
The rapper defended her OnlyFans content and said the platform was not "just for porn and sex s***. That's what y'all made it out to be. Just like how ppl thought Snapchat was for sending 'nudes'. You can post whatever exclusive content you want for your fans to see."