Chris Brown's 'Indigo' Album Slammed by Those Who Remember His Abusive Past
A host of talented musicians are featured on Chris Brown's latest album, Indigo, prompting some to criticize praise for the latest music because of Brown's past behavior.
On Friday, Brown dropped the album Indigo, which featured several other well-known voices, including Justin Bieber, Nicki Minaj, Drake, Lil Wayne. While many praised the content on the album, others used the moment to remind people of Brown's clouded past.
One Twitter user wondered how, in the current day and age, people could openly love an "abuser." Another user expressed a similar sentiment and added the emoji of a person who was nauseous at the end of the tweet.
"Again folks are raving about Chris Brown. I literally feel sick. I will never feel safe in a society so willing to excuse the abuse of Black women," YouTuber Nadine Thornhill posted on Twitter.
Another Twitter user wrote on the social media website that she was disappointed in how many people "decided to forget" that Brown was accused of assaulting multiple women. Someone else posted a list of several incidents that Brown was allegedly involved in with women.
"A reminder to everybody who's listening to his new album that Chris Brown is an absolute garbage waste of air of a human being," the user wrote on Twitter.
However, several people commented on Twitter that the artist could be separated from their art and that Brown shouldn't constantly have his behavior held over his head. DJ Dani Deahl disagreed that you can separate someone's personal behavior from their professional work.
"Separating art from artist is an idealistic theory in practice but bullshit irl because streams put money into pockets. Artists are not above the social contract of human decency," Deahl posted on Twitter.
In 2009, Brown, then-19, got into a public altercation with his then-girlfriend Rihanna the night before the Grammy awards. She had noticeable contusions and bruises on her face and arms and Brown pled guilty to assault and in 2015, he completed probation.
"It was a weird, confusing space to be in because as angry as I was, as angry and hurt and betrayed, I just felt like, he made that mistake because he needed help and who's gonna help him? Nobody's gonna say he needs help, everybody's gonna say he's a monster," Rhianna told Oprah Winfrey in 2012.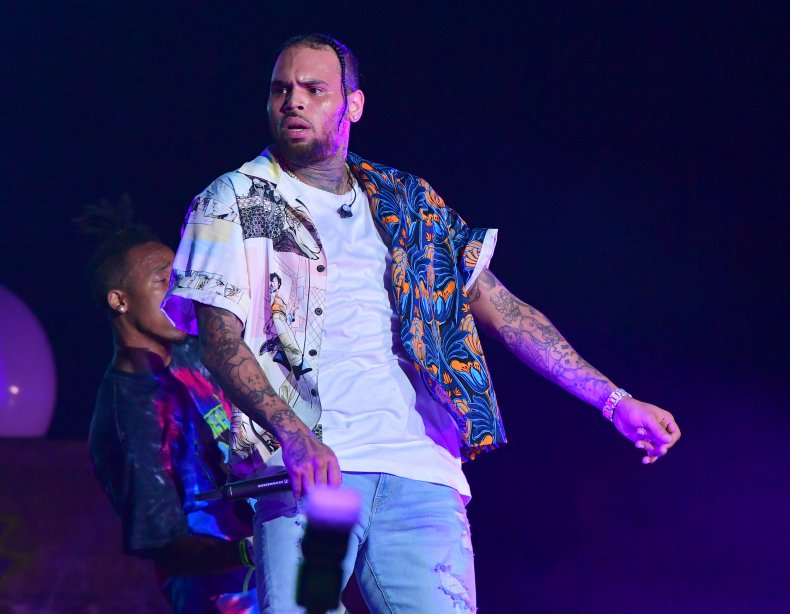 From 2013 until 2016, Brown was accused on numerous occasions of being violent against women, including punching a woman in the face, but was not convicted of any crimes, according to Rolling Stone. Brown's former girlfriend Karrueche Tran also claimed he threatened to kill her and in 2017 obtained a permanent restraining order against him, according to E! News.
In January, he was arrested in Paris for allegedly drugging and raping a woman, but was allowed to leave the country without being charged, according to the Associated Press.
His new, double-disc album is comprised of 32 tracks and three bonus cuts, according to Complex. On August 20, Brown will embark on a tour that kicks off in Portland.