The recent arrest of internet personality Chris Chan over an incest charge in Virginia has raised a question: Is consensual incest between adults a crime in all 50 U.S. states?
On Sunday, Chan, a 39-year-old whose real name is Christine Weston Chandler, was charged with engaging in sexual intercourse with her 79-year-old mother. Incestual sex of this kind is a Class 5 felony in Virginia.
Incestual sex between consenting adults is illegal in all but three U.S. states: New Jersey, Ohio and Rhode Island. Ohio also allows incestual marriage between adults, while New Jersey and Rhode Island do not.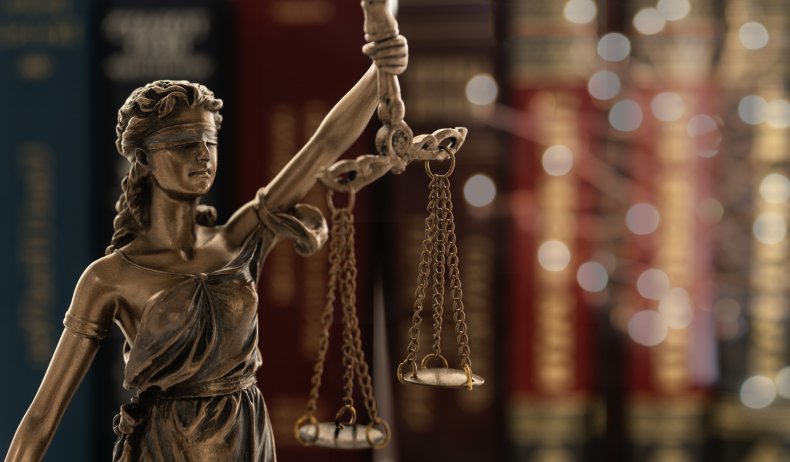 The age of consent is 16 in New Jersey, Ohio and Rhode Island. Thus, anyone above that age may have consensual sex with older adult relatives. However, other laws in those states dictate that any adult sexually engaged with a teenager must not hold a position of authority over them, such as by being their parent, teacher or church leader, according to the Scioto Valley Guardian.
New Jersey, Ohio and Rhode Island also have other laws that can criminalize different types of adult sexual contact between adults and those young people ages 16 through 18. State and federal laws also prohibit the creating, sending, or receiving any nude or explicit sexual images of people under the age of 18.
Maryland's incest laws explicitly prohibit vaginal intercourse, making it unclear whether its laws allow other types of sexual contact between adult relatives. All other states punish incestual sexual relationships with consequences ranging from probation to 20 years in prison.
Academic Eugene Volokh questioned the reasoning behind laws banning consensual adult incest in a 2015 Washington Post article. He asked whether such laws seek to prevent the sexual grooming of children before they reach the age of consent.
Regarding Chandler, authorities arrested her after the release of an audio recording where someone purporting to be her discussed having a sexual relationship with their mother.
"We have been doing it every third night. And the first night was on June 27," the person in the recording said. "It took a few nights to figure out what felt nice and what feels right, what doesn't feel right.... She's having a good time, by the way."
When asked how the sex first began, the person in the recording said that they approached their mother "with care and caution," adding, "I let her make the first move. She wanted to do it."
"I was direct and upfront with her for the most part," the person in the recording continued. "She was partially confused at one point, but then she came around obviously."
Newsweek contacted the Rape, Abuse & Incest National Network for comment.