Chris Christie Says He Will be First in Line to Support Donald Trump in 2024
Former Donald Trump ally Chris Christie says will be first in line to support Donald Trump in the 2024 presidential election if the former commander-in-chief runs.
While speaking to Fox News host Laura Ingraham, he said that the line of Trump supporters starts behind him.
This statement comes despite Christie previously criticizing Trump over comments saying the election was stolen. Speaking on The Axe Files podcast, released on Monday, he said the red line for him was election night.
He said the issue he had was Trump "standing behind the seal of the president and saying the election was stolen, and then offering not one piece of evidence to support that."
He also said he spoke with one of Trump's sons, not naming which one, and asked for evidence before he lent his support. He said: "If you have evidence that the election was stolen that's convincing, I'll fight with you."
However, Christie has now indicated that if Trump runs for presidency in 2024 he will have his support.
Speaking about a previous interview on the topic, he said: "They asked me directly could I vote for Joe Biden and I said absolutely not.
"I didn't vote for him in 2020 and I certainly couldn't vote for him in 2024.
"I cannot support someone like Bernie Sanders, people like Elizabeth Warren, go through the whole list of people that were standing on that stage in 2020 and assuming any one of them is the nominee I could not vote for that person, no."
Ingraham said Christie did not like Trump but was a fan of his policies.
Christie confirmed and said: "The policies I supported. You know Laura, the line of supporting Donald Trump starts behind me.
"I was the first elected official in America to endorse him in 2016. I prepped him in 2016 for the debates and prepped him for the 2020 debates.
"I stood up for him as the chairman of his opioid commission and the chairman of his transition."
Christie moved on to talk about the importance of getting back to winning in politics against the Democrats.
He also said "we need to be a contrast to Joe Biden" in order to prevent him from having success going forward.
He closed the interview by saying: "We have got to stop complaining and we have got to start working to be a contrast to Joe Biden and to stop him in his tracks in 2022.
"Every minute we spend looking backward is a minute we are not spending stopping them.
"I don't want to go through more any more years of Democratic control."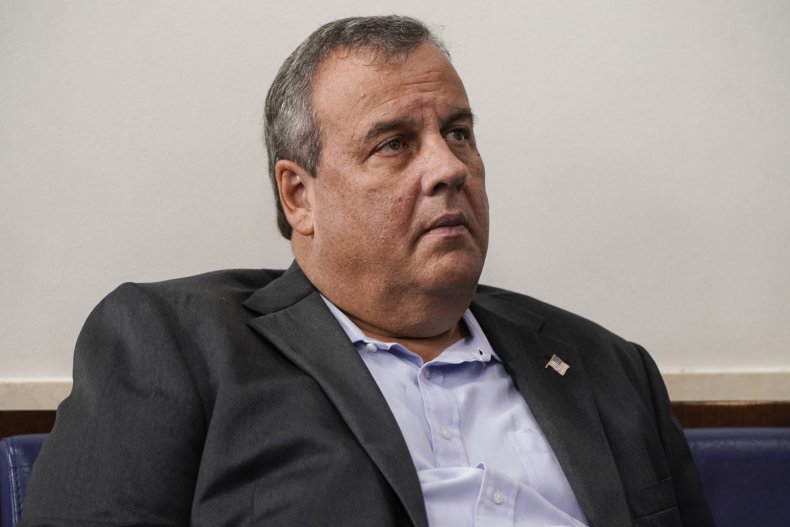 It is unclear whether Trump is definitely running in the 2024 election, but he has dropped hints suggesting he will.
While speaking to Ingraham on Friday evening, Trump was asked whether he was the one to "save the country after Biden."
He replied: "Well, let me just put it this way. I love our country and I think a lot of people are going to be very happy."
This remark was later posted on Twitter by Trump's official spokesperson Liz Harrington.
Trump's office has been contacted by Newsweek for comment.