Chris Cornell Cause of Death: Police Probe Possible Suicide After Singer Found Dead in Detroit Hotel Room
Soundgarden frontman Chris Cornell's death in Detroit Wednesday night has been ruled a suicide. The Wayne County Medical Examiner's Office confirmed to Newsweek Thursday that it had completed an initial autopsy on the 52-year-old, determining his cause of death as "suicide by hanging." A full autopsy will be completed at a later date.
Cornell was found dead at the MGM Grand Detroit Hotel just hours after he played a sold-out show with his rock band Soundgarden at the city's Fox Theater.
Related: Chris Cornell on split from Soundgarden and why flying solo made him even more self-conscious (1999)
Police spokesman Michael Woody earlier told the Associated Press that "basic things observed at the scene" led police to suspect that suicide was the cause of death. Woody added that Cornell's wife, Vicky, called a family friend and asked him to check on Cornell. After forcing open the hotel room door, Woody said the friend found Cornell on the bathroom floor.
An official determination on the cause of death will be made by the Wayne County Medical Examiner's Office.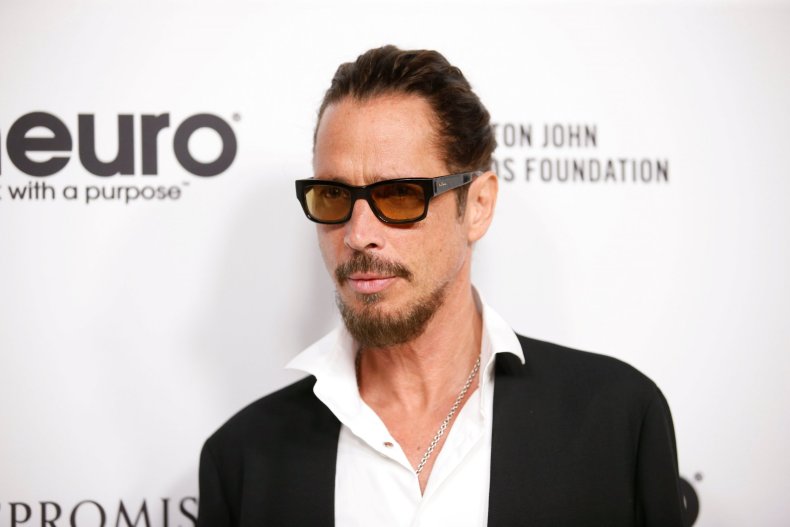 The death was first confirmed by Cornell's representative Brian Bumbery, who said in a statement to the AP, it was "sudden and unexpected" and that his wife and family were shocked. Cornell had two children with Vicky, whom he married in 2004, and another child with his first wife, Susan Silver.
Soundgarden were two-thirds of the way through a North American tour and was due to play Friday a sold-out show in Columbus, Ohio. The tour was set to conclude May 27. It was with Soundgarden that Cornell first came to fame in the late 1980s as part of the Seattle grunge scene alongside contemporaries Nirvana and Pearl Jam. He teamed up with members of the latter for a project called Temple of the Dog in tribute to deceased singer and friend Andrew Wood. Their one, self-titled, album was certified platinum.
After Soundgarden disbanded in 1997, Cornell released solo albums and in 2002 formed the super group Audioslave to huge success alongside members of Rage Against the Machine. Soundgarden reformed in 2010 and released their sixth and final album, King Animal, in 2012.
This story has been updated to include a ruling on the cause of death from the medical examiner's office.