Chris Cuomo Accused of Sexual Misconduct Days Before CNN Fired Him
A woman reported a sexual misconduct allegation against Chris Cuomo—who denies the claims—days before CNN announced the anchor's firing, her lawyer said.
The network suspended Cuomo on Tuesday after New York's attorney general released transcripts showing he was more involved than previously known in trying to help his brother, former New York Governor Andrew Cuomo, over other allegations of sexual harassment earlier this year.
CNN announced Chris Cuomo's contract termination on Saturday after a law firm hired to look into his conduct determined the network had cause to fire him. In a statement, CNN said "additional information" had come to light during a review of the anchor's conduct that the network would continue to investigate.
On Sunday, attorney Debra Katz said she had contacted the network on Wednesday to report her client's fresh allegation against Chris Cuomo.
"By Friday, I was in discussions with CNN about providing documentary evidence of my client's allegations and making my client available for an interview with CNN's outside counsel," she said in a statement provided to Newsweek. "CNN acted promptly on my client's complaint and fired Mr. Cuomo."
Katz said the woman, who wishes to remain anonymous, was motivated to make the report after being "disgusted" by what she described as Chris Cuomo's hypocrisy and attempts to discredit women who made similar allegations against his brother.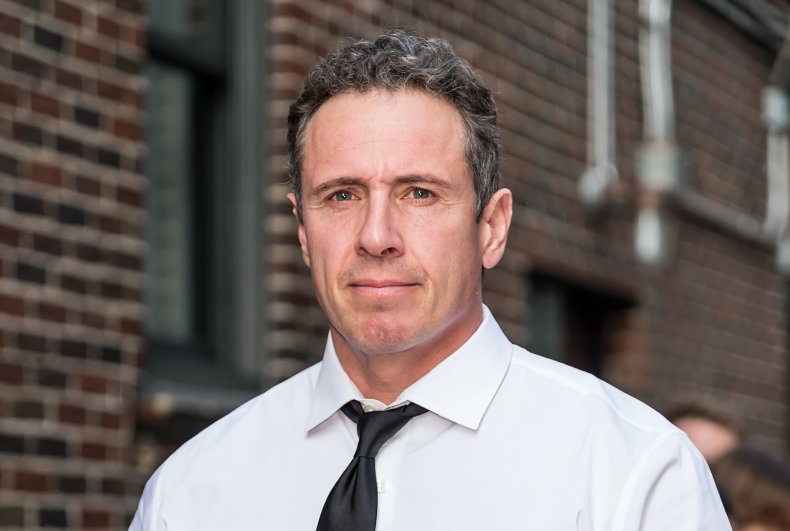 "In the wake of public sexual harassment allegations against former Governor Andrew Cuomo, Chris Cuomo looked directly into the camera and told viewers of Cuomo Prime Time, 'I have always cared very deeply about these issues and profoundly so. I just wanted to tell you that,'" Katz said.
"Subsequently, the Attorney General released jaw-dropping documentary evidence demonstrating that Chris Cuomo played an active role in attempting to smear women whom the Attorney General concluded had made serious allegations of sexual harassment and sexual misconduct against the Governor. Hearing the hypocrisy of Chris Cuomo's on-air words and disgusted by his efforts to try to discredit these women, my client retained counsel to report his serious sexual misconduct against her to CNN."
Katz did not provide details about the allegations, but said her client would continue to co-operate with CNN's investigation.
In a statement to Newsweek, a CNN spokesperson suggested the complaint had played a role in Cuomo's termination. "Based on the report we received regarding Chris's conduct with his brother's defense, we had cause to terminate," the spokesperson said. "When new allegations came to us this week, we took them seriously, and saw no reason to delay taking immediate action."
Chris Cuomo denied the new allegations of misconduct through a spokesman.
"These apparently anonymous allegations are not true," Steven Goldberg told Newsweek. "To the extent that they were sent to CNN to negate what Chris Cuomo told his audience, he fully stands by his on-air statements about his connection to these issues, both professionally and in a profoundly personal way. If the goal in making these false and unvetted accusations was to see Mr. Cuomo punished by CNN, that may explain his unwarranted termination."
The new allegation comes a few months after Shelley Ross, a veteran television journalist, told how Chris Cuomo had groped her at a party in 2005, after she was no longer his boss at ABC News.
He "greeted me with a strong bear hug while lowering one hand to firmly grab and squeeze the cheek of my buttock," Ross wrote in a guest essay for The New York Times in September. Cuomo told the newspaper: "I apologized to her then, and I meant it."