Chris Cuomo Suspended at CNN Following New York AG's Release of Text Messages
Chris Cuomo has been suspended at CNN following New York Attorney General Letitia James' release of messages showing Cuomo's deep level of involvement in advising his beleaguered brother, former New York Governor Andrew Cuomo, as he faced sexual harassment allegations.
A CNN spokesperson wrote in a statement, "The New York Attorney General's office released transcripts and exhibits Monday that shed new light on Chris Cuomo's involvement in his brother's defense. The documents, which we were not privy to before their public release, raise serious questions."
"When Chris admitted to us that he had offered advice to his brother's staff, he broke our rules and we acknowledged that publicly," the statement continued.
"But we also appreciated the unique position he was in and understood his need to put family first and job second. However, these documents point to a greater level of involvement in his brother's efforts than we previously knew. As a result, we have suspended Chris indefinitely, pending further evaluation," the statement concluded.
Anderson Cooper will anchor for two hours tonight on CNN, including Chris Cuomo's now-open 9 p.m. EST slot, sources said.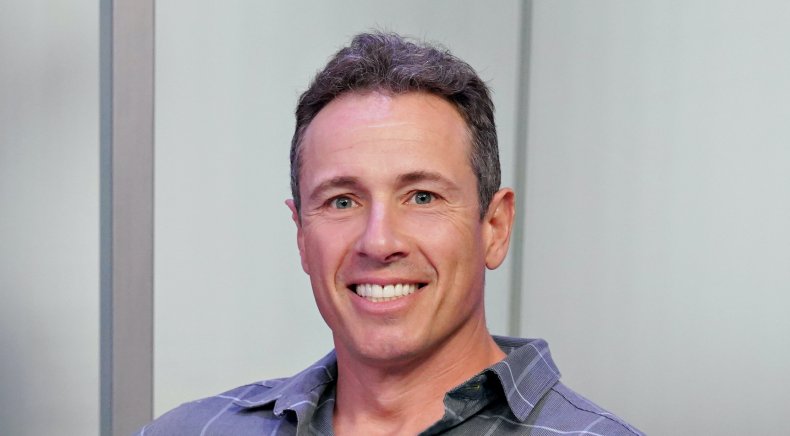 Testimony released by James' office on Monday showed that Chris Cuomo, the current host of CNN's Cuomo Prime Time, assisted Andrew Cuomo with public relations and investigative matters beginning last December, after numerous accusers alleged that Andrew Cuomo had sexually harassed them.
The testimony transcripts detailed how Chris Cuomo used his position at CNN to find information about his brother's accusers. The transcripts also state that Chris Cuomo promised to inquire about the possible release of articles on his brother being written by Politico and The New Yorker.
On August 10, Andrew Cuomo resigned as New York's governor one week after James' investigative report into sexual harassment allegations against him. The report alleged that Andrew Cuomo had sexually harassed 11 women, including female employees, and created a toxic work environment.
On August 3, Andrew Cuomo denied the behavior detailed in James' report. He said he has long touched women's faces and kissed them on the cheek as a gesture of warmth and "nothing more." Nevertheless, Democratic President Joe Biden and other prominent Democrats encouraged him to resign.
Chris Cuomo had previously apologized for advising his brother and his political aides during the harassment scandal. However, the testimony transcripts suggest much deeper involvement than was previously known, constituting a breach of traditional barriers between journalists and lawmakers.
In April, CNN banned Chris Cuomo from covering his brother as a federal probe began investigating allegations that Andrew Cuomo hid data about COVID-19 occurrences in state nursing homes.
Throughout the pandemic, Chris Cuomo hosted his brother numerous times on his CNN program, Cuomo Prime Time, to discuss COVID-19 issues in New York. The state was initially the epicenter of the nation's coronavirus outbreak.
Chris Cuomo's primetime interviews were widely derided because they largely did not get into the substance of New York's COVID response, but rather discussed personal matters.
CNN explained its decision to allow Chris Cuomo to interview his brother as a result of an "extraordinary time." The network also added that it had covered news developments involving Andrew Cuomo "extensively."