Chris Cuomo Supported by Media Figures After Suspension: 'Wouldn't You Help Your Brother?'
Chris Cuomo's suspension from CNN for aiding his ex-New York governor brother while he was facing sex abuse allegations has seen a number of media figures rally in support of the anchor.
His suspension from the network comes following New York Attorney General Letitia James' release of messages showing Chris Cuomo's involvement in advising Andrew Cuomo over the sexual harassment claims.
CNN confirmed on Monday that Chris Cuomo—the current host of CNN's Cuomo Prime Time—is suspended indefinitely from his role at the network.
"The New York Attorney General's office released transcripts and exhibits Monday that shed new light on Chris Cuomo's involvement in his brother's defense," a CNN spokesperson said in a statement.
"The documents, which we were not privy to before their public release, raise serious questions. When Chris admitted to us that he had offered advice to his brother's staff, he broke our rules and we acknowledged that publicly," the statement continues.
"But we also appreciated the unique position he was in and understood his need to put family first and job second. However, these documents point to a greater level of involvement in his brother's efforts than we previously knew. As a result, we have suspended Chris indefinitely, pending further evaluation."
The situation has seen a number of media figures rally around Chris Cuomo to offer support.
"If my brother ever gets embroiled in scandal, I'm gonna do some unethical s*** to help him out," tweeted Matthew Yglesias, a blogger and journalist.
In a now-deleted tweet, Lis Smith, Democratic strategist and former spokesperson for Andrew Cuomo, defended Chris Cuomo for looking out for his brother.
"The job of brother, sister, mother, father, daughter, son always comes first," the tweet from Smith, who was also the communications director for Pete Buttigieg's 2020 presidential campaign, read in widely shared screenshots.
Clyde Haberman, a former New York Times columnist, tweeted: "I confess to some ambivalence about Chris Cuomo's suspension. It's deserved on many levels. But wouldn't you help your brother if he fell into trouble, even of his own making?"
Earlier this week, CNN host Don Lemon praised Chris Cuomo and called him "one of the kindest people."
Testimony released by the AG's office this week showed that Chris Cuomo assisted his brother Andrew Cuomo with public relations and investigative matters beginning in December 2020, after multiple accusers alleged that Andrew Cuomo had sexually harassed them.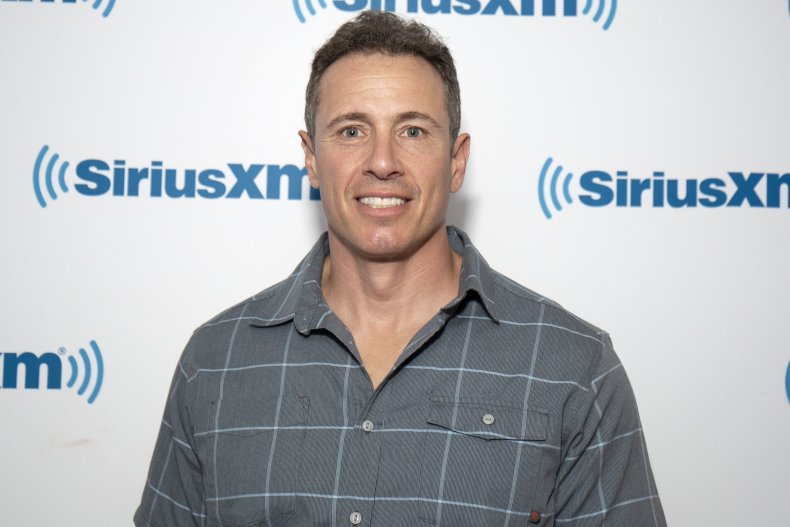 Documents show that Chris Cuomo used his position at CNN to find information about his brother's accusers.
Andrew Cuomo resigned as New York's governor in August of this year after James' investigative report into the sexual harassment allegations. The report alleged that Andrew Cuomo sexually harassed 11 women—claims which he has denied.
Andrew Cuomo has also been accused of forcibly touching a female aid and could face jail time if found guilty.