Chris D'Elia Joked on a Podcast That Snapchat 'Is For Showing Your Bits'
Audio has resurfaced in which disgraced comedian Chris D'Elia joked on a podcast that Snapchat should only be used "for showing your bits."
A 2014 episode of the comedy podcast TenMinutePodcast titled "Don't Have Snapchat" features D'Elia taking part in a discussion about the social media platform with co-hosts Will Sasso and Bryan Callen.
At one point, D'Elia is heard joking: "By the way, if you ever send me a Snapchat of anything but your face or your body, take a hike."
The 40-year-old also at one point says: "People send pictures on Snapchats, driving in a car, 'oh it's raining, here's my Starbucks,' ... show me your bod ... just show me your f***ing figure."
As D'Elia continues, Sasso and Callen repeatedly tell D'Elia to stop, with one heard saying: "You're being offensive man.
"Chris, it's not just for your appetites, please don't be sick..." one says at one point, followed by: "You're getting more and more licentious and disgusting."
"Snapchat is for showing your bits," he can be heard saying at one point. "A v-neck? Take it off! Show me what you got under that."
His co-hosts respond with disbelief, saying: "That is so horrid, you cannot say that. I'm going to eject the podcast because of this offensive language."
Sasso adds: "He's being super offensive and I have to say, on record, that I am offended. I am sorry to all our female listeners."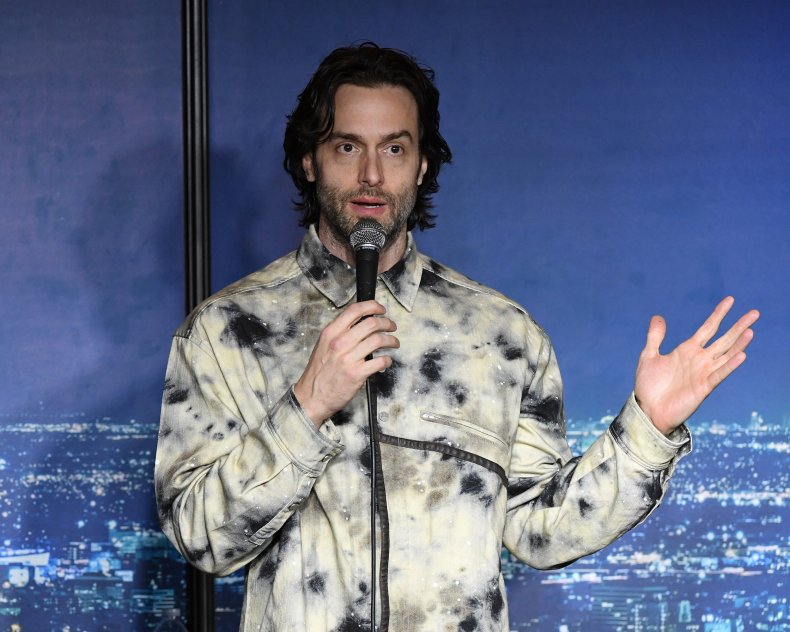 The disturbing contents of the podcast come as the actor is facing multiple accusations of sexual misconduct and inappropriate conduct with underage girls.
Several women last week shared their experience with D'Elia as accusations of grooming and the solicitation of nude photos and meeting up for sex spread on Twitter.
Yesterday, a clip from comedy podcast The Fighter and The Kid went viral on Twitter for showing D'Elia's sudden realization that Snapchat content can actually be saved.
The Los Angeles Times reported Saturday that one of D'Elia's accusers was contacted by him on Snapchat before getting her number and sending her sexual texts.
D'Elia addressed the accusations in a statement made to TMZ.
"I know I have said and done things that might have offended people during my career, but I have never knowingly pursued any underage women at any point," he said.
"All of my relationships have been both legal and consensual and I have never met or exchanged any inappropriate photos with the people who have tweeted about me."
Correction: The headline of this article has been changed to more accurately reflect the story.