Chris Fitzgerald GoFundMe for Slain Philly Police Officer Passes $200K
A GoFundMe campaign for the family of a Temple University police officer killed in the line of duty has raised more than $200,000 in less than 24 hours.
Chris Fitzgerald, 31, was shot and killed near the campus in Philadelphia on Saturday night while trying to apprehend a suspect.
Tributes have since poured in for Fitzgerald, a married father-of-four who had been on the Temple University police force since October 2021.
Rossman Shaffer, a police officer and the secretary of Temple University Police Association, set up a GoFundMe page to help Fitzgerald's family.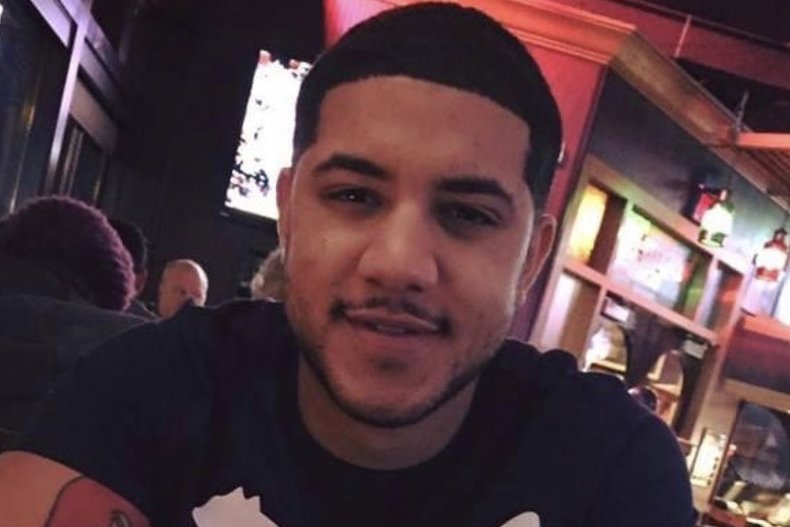 "Officer Fitzgerald was a loving husband, father, friend, and public servant whose dedication to his family and community was unmatched," Shaffer wrote on the page.
Fitzgerald "loved being a police officer, and he will always be remembered for his fearlessness in fighting crime and his compassion for his community."
The slain police officer leaves behind his wife, four children and "countless friends and family members," Shaffer added.
Total donations on the page quickly soared past the target of $100,000, with more than $215,000 raised by Monday morning.
A vigil for Fitzgerald will be held at 4 p.m. on Tuesday.
"This is a horrific tragedy, and we are grieving the senseless loss of a heroic first responder," Temple University President Jason Wingard said in a statement on Monday.
"I urge students, faculty and staff in need of the university's counseling and support services to reach out for help."
In an earlier statement, Wingard said the shooting was "a gut-wrenching reminder of our police officers' daily bravery and sacrifices to protect our students, faculty, staff and community."
"There are simply no words that can make sense of this tragedy," Wingard added. "It tears at our sense of community and safety. We all mourn this unspeakable loss."
Jennifer Griffin, the university's vice president for public safety, said Fitzgerald "gave his life to selflessly serve and defend this community."
"This loss leaves an enormous hole in all of our hearts," Griffin said in a statement. "He was a father, a husband, a son, a colleague, and a friend."
Philadelphia Mayor Jim Kenney ordered the city's flags to half-staff in Fitzgerald's honor.
"I am deeply saddened by the death of Officer Christopher Fitzgerald and outraged by this and every senseless act of violence in our city," Kenney said. "Our prayers are with Officer Fitzgerald's family, loved ones, and colleagues. We are grateful for his service and heartbroken by this loss."
An 18-year-old, Miles Pfeffer, was taken into custody in connection with Fitzgerald's death on Sunday morning.
He will face charges including murder, the murder of a law enforcement officer, robbery and carjacking.
Pfeffer also allegedly tried to rob Fitzgerald of his gun and went through his pockets while he was on the ground, The Philadelphia Inquirer reported.