Chris Jericho's AEW Championship Update: Title Reportedly Found by Tallahassee Police
UPDATE: Chris Jericho posted a follow-up video regarding the "investigation," confirming his title has returned.
Original Story
The saga of Chris Jericho and his stolen All Elite Wrestling Championship title seems to be closed...or perhaps not.
Tallahassee Police posted a photo to its official Facebook page showing an officer holding up the AEW Championship. The post read, "Chris Jericho we have something that belongs to you. Celebrate with a little bit of the bubbly (responsibly of course)! More information to follow."
However, the post was quickly deleted, and' when the department was asked about the status of the case, reporters were told it was "open and active."
Whether that's the actual AEW Championship or not, it seems that AEW believes it to be, posting the following to its Twitter account. We'll update with more information as it comes.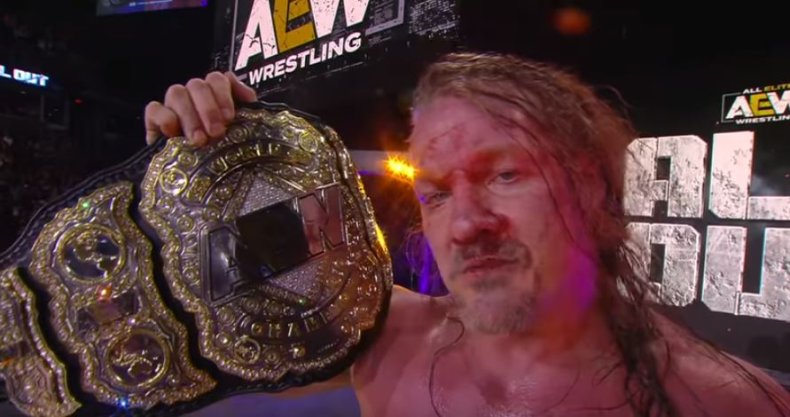 Over the Labor Day weekend, Jericho filed a police report stating that his championship title had been stolen. According to the report, Jericho had his limo stop at a Longhorn Steakhouse, but the AEW Champion realized he had taken the wrong luggage from the airport. Jericho left the title in the limo while the driver went back to the airport to return the luggage. When the limousine returned, the title was not in the vehicle.
Read the report below.
"The victim reported the theft of his championship wrestling belt while he was eating inside LongHorn Steakhouse. The victim stated he arrived at the Millionaire Club Airport Terminal and placed the belt inside his rented limousine. The limo driver shuttled the victim to Longhorn for dinner. The victim remained at Longhorn while the limo driver returned to the airport," the police report said. "The victim had taken the wrong luggage from the airport and the driver took it back to the terminal. When the driver picked up the victim from the restaurant, the belt was missing. Responding officers searched the limo and airport for the belt without success. On-call CID was consulted, and forensics responded to the scene."
Once word got out that the title was missing, Jericho took to social media to post his own statement in a way only he can.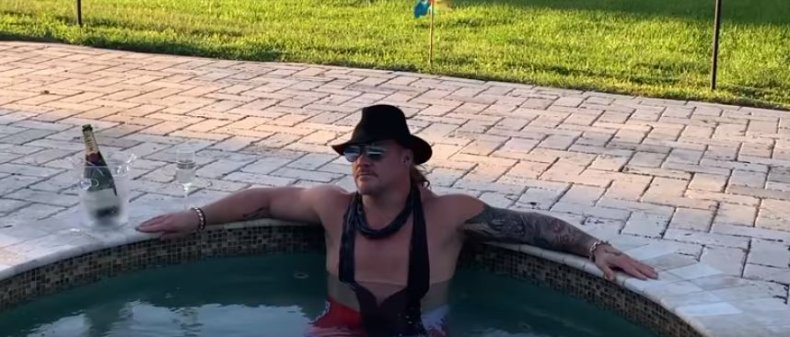 Chris Jericho became the first AEW World Champion after defeating Adam "Hangman" Page at the All Out event on August 31. The former WWE superstar will go into the promotion's first live weekly television show as the top champion in the company when it premieres October 2 on TNT.
Jericho is scheduled to team with two mystery wrestlers against Kenny Omega and The Young Bucks on the first episode, which will broadcast from Washington D.C..