Chris Pratt Story About Giving Away Cat on Twitter Resurfaces as Internet Declares Him the 'Worst Chris'
Nobody's purrrrfect, but Chris Pratt trying to give away his cat on Twitter is far from ideal. After a recent tweet asking folks to eliminate one of Hollywood's Chrises (Hemsworth, Pratt, Pine and Evans) went viral, an old story about Pratt resurfaced, recounting when he tried to give away his aging cat online.
"[U]nless one of them other than Chris Pratt once gave away an old cat because it was too much trouble to take of, he's definitely the one who's canceled," Twitter user Shauna wrote, alongside a link to a 2011 Gawker article titled "Anna Faris' Husband Gave Their Cat Away on Twitter."
"I've loathed him ever since that story went public almost a decade ago (plus his s**tty attitude when he was called out on it)," Shauna added when replying to another user. "[T]hat poor cat must have been heartbroken."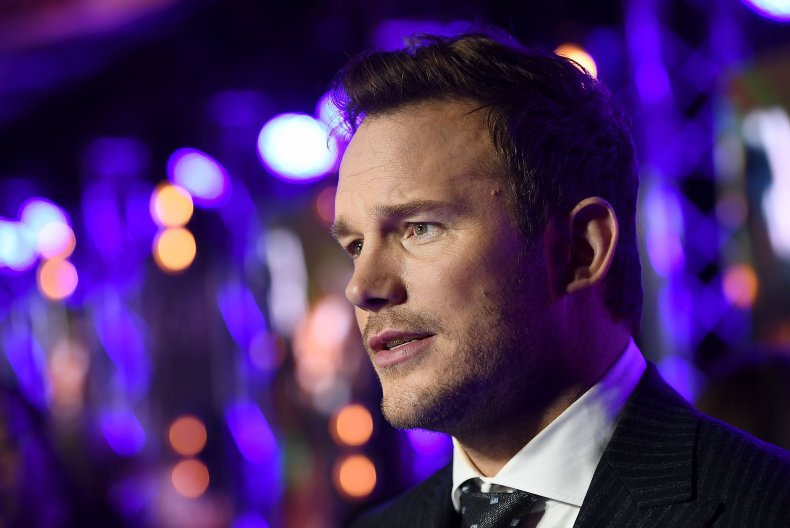 As per the Gawker article, Pratt tried to give away Mrs. White, the 15-year-old cat that he and then-wife Anna Faris shared, on Penny Saver and on Twitter. "Anyone in the LA area want a cat?" Pratt wrote in a since-deleted tweet, via People. "Full disclosure, she's old and prone to accidents. So sweet though."
He faced severe backlash from Twitter users and cat lovers alike for trying to give the feline up to any stranger who would take her.
The cat was a retired movie star, and starred as Snowbell in 1999's Stuart Little. After the cat stepped back from the biz, Faris adopted her.
His explanation for getting rid of the aging and incontinent cat as per his blog was: "Bottom line, and not that this is any of your f**king business weirdos, but my wife and I want to start a family and we ABSOLUTELY CANNOT have an animal that s**ts all over the house. Sorry. If you are a parent you will understand. And if not, that probably explains why you have such a hard on for cats. Just sayin'." The domain for the blog is no longer live.
Fortunately for Pratt, he was able to find a home for his old cat, and was defensive over his methods of giving up old Mrs. White. "So what I used twitter to give away our pet? I have some people who follow me and I thought maybe somebody would be thrilled to have my old cat," he blogged at the time. "And guess what... Somebody was! Her name is Meghan and as far as I could tell she is a perfectly reasonable, sweet and friendly cat lover."
After that Saturday tweet asking users to eliminate one of the A-list Chrises went viral, many users chose Pratt as the Chris that "has to go," and not just because of the old cat story.
"Pratt. His views are terrible and he supports anti-lgbtq activist churches. Easy," one user wrote. "Just found out that Chris Pratt is a Trump supporter. He has to go, I'm afraid," a second said.
Twitter users speculated that Pratt is pro-Trump, since he has not voiced support for either the Democratic or Republican Party, and has never spoke about his political views on social media. Additionally, his church, Hillsong Church in Los Angeles, was accused of being anti-LGTBQ last year by actress Ellen Page. Pratt has denied these claims. "I go to a church that opens their doors to absolutely everyone," he said at the time.
Newsweek reached out to Chris Pratt for comment and did not hear back at the time of publication.