Chrishell Stause, Jason Oppenheim Dating Revelation Shocks 'Selling Sunset' Fans
Chrishell Stause of Selling Sunset has all but broken the internet with her new dating revelation as the real estate agent announced she's in a relationship with her co-star and boss Jason Oppenheim.
Taking to Instagram on Wednesday, the 40-year-old posted a series of vacation photos, surprising fans by enjoying a kiss with Oppenheim in the final one.
"The JLo effect," she simply captioned the post, acknowledging Jennifer Lopez and Ben Affleck's recent rekindled romance aboard a yacht.
The announcement has surprised Selling Sunset fans who are now extremely eager to see what happens in the new series of the Netflix show.
Stause famously went through a very public and heartbreaking divorce with her ex-husband Justin Hartley in 2020, prompting huge support for her in her romantic endeavors.
However, the notorious rivalry between Stause and fellow real estate agent Christine Quinn is now set to be exacerbated by her dating an owner of the Oppenheim Group.
"Chrishell and JASON?? They need to drop the next season of Selling Sunset EXPEDITIOUSLY," tweeted author Bolu Babalola.
While vlogger Brooke Miccio added: "shoot your shot boys! if Jason from selling sunset can date Chrishell, truly anything is possible."
Twitter user Jack Remmington joked: "I didn't sleep very well last night and I'm certain it's cos I couldn't stop thinking of Chrishell & Jason."
Another fan tweeted: "Jason and Chrishell?! Bring on the new season of Selling Sunsets NOW. #sellingsunsets."
Oppenheim has since revealed that he is "very happy" to be dating his co-star and employee, Stause.
"Chrishell and I became close friends and it has developed into an amazing relationship," Oppenheim, 44, told People following the Instagram announcement. "I care about her deeply and we are very happy together."
Oppenheim's twin brother, Brett Oppenheim, commented on the photos: "Love you Chrishell. Thank you for making my brother happy."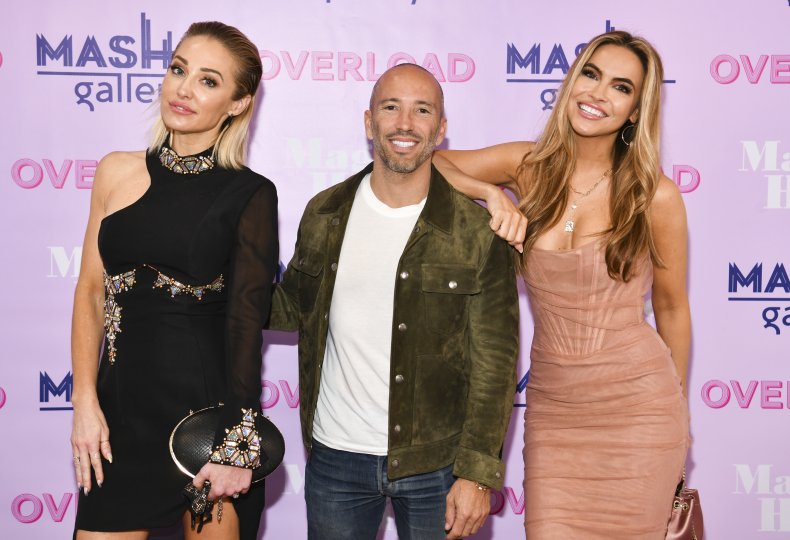 Stause has spoken about being blindsided by her divorce to the This Is Us star Hartley.
"It's not normal to meet somebody and then they become wildly famous or they become wildly rich or all these things," she said on Selling Sunset. "I don't, at the end of the day, think that those things matter. I can understand, god forbid your feelings obviously changed for me at some point, but I just feel like that's how you would treat the garbage that you throw out."
She added: "I don't think anyone ever gets married thinking that they'll get a divorce. I'm definitely a hopeless romantic, and I feel stupid even saying that out loud."