Chrishell Stause Posts About Empowering Women, Justin Hartley Backed By Ex
Selling Sunset Season 3 has been captivating Netflix viewers, as fans of the reality series follow Chrishell Stause and the drama surrounding her divorce from Justin Hartley.
The real estate agent is going through a very public divorce as details of how she was "blindsided" by the filing by the This Is Us actor are explored on the show.
Now Hartley's first ex-wife Lindsay Korman has jumped to her former husband's defense—while Stause has shared a message about women supporting each other.
Taking to Instagram, the soap-opera actress wrote: "In a day when social media should be used for positivity ... an inspiration towards movement in an honest and deserving way, I'd like to join, by highlighting my appreciation for my family.
"Today, I appreciate my ex-husband Justin for not only being [an] exemplification of a solid man but for being my dear friend and devoted father to our daughter. Simply put; for being family."
The couple share a 16-year-old daughter, Isabella. They were married for eight years after meeting on the set of Passions.
She added: "We derive our own opinion of people by experiencing life and time together, and we do our best to hold dear the ones that maintain consistent kindness, love and generosity.' She ended the statement: 'No matter what conflicts Justin and I had in the past, I appreciate what we have today and I am thankful for the family we have built."
Hartley himself has yet to comment publicly on the divorce but Stause appears to have acknowledged Korman's message in a cryptic Instagram story.
Stause shared a photo that read: "Be the woman that fixes another woman's crown without telling the world it was crooked," and wrote a caption across it that read: "Women who build each other up are my tribe."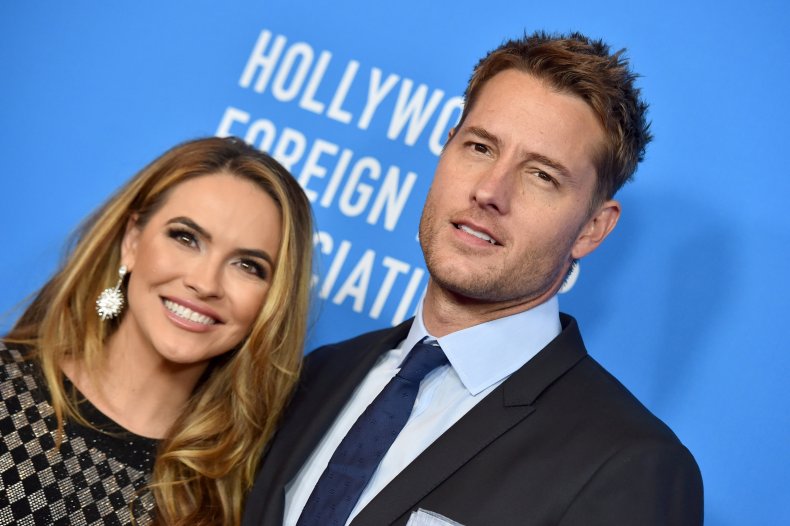 New episodes of Selling Sunset released last week show Stause explaining she learned that Hartley had filed for divorce via text message.
"Um, I found out because he text me that we were filed. And 45 minutes later the world knew," Stause says to fellow broker Mary Fitzgerlad.
On Selling Sunset, Stause explains that "a lot has changed" since she first met and began dating Hartley more than six years ago.
"It's not normal to meet somebody and then they become wildly famous or they become wildly rich or all these things," she says in a confessional clip. "I don't, at the end of the day, think that those things matter. I can understand, god forbid your feelings obviously changed for me at some point, but I just feel like that's how you would treat the garbage that you throw out."