4chan, 8chan, LiveLeak and Others Blocked by Australian Internet Companies over Mosque Massacre Video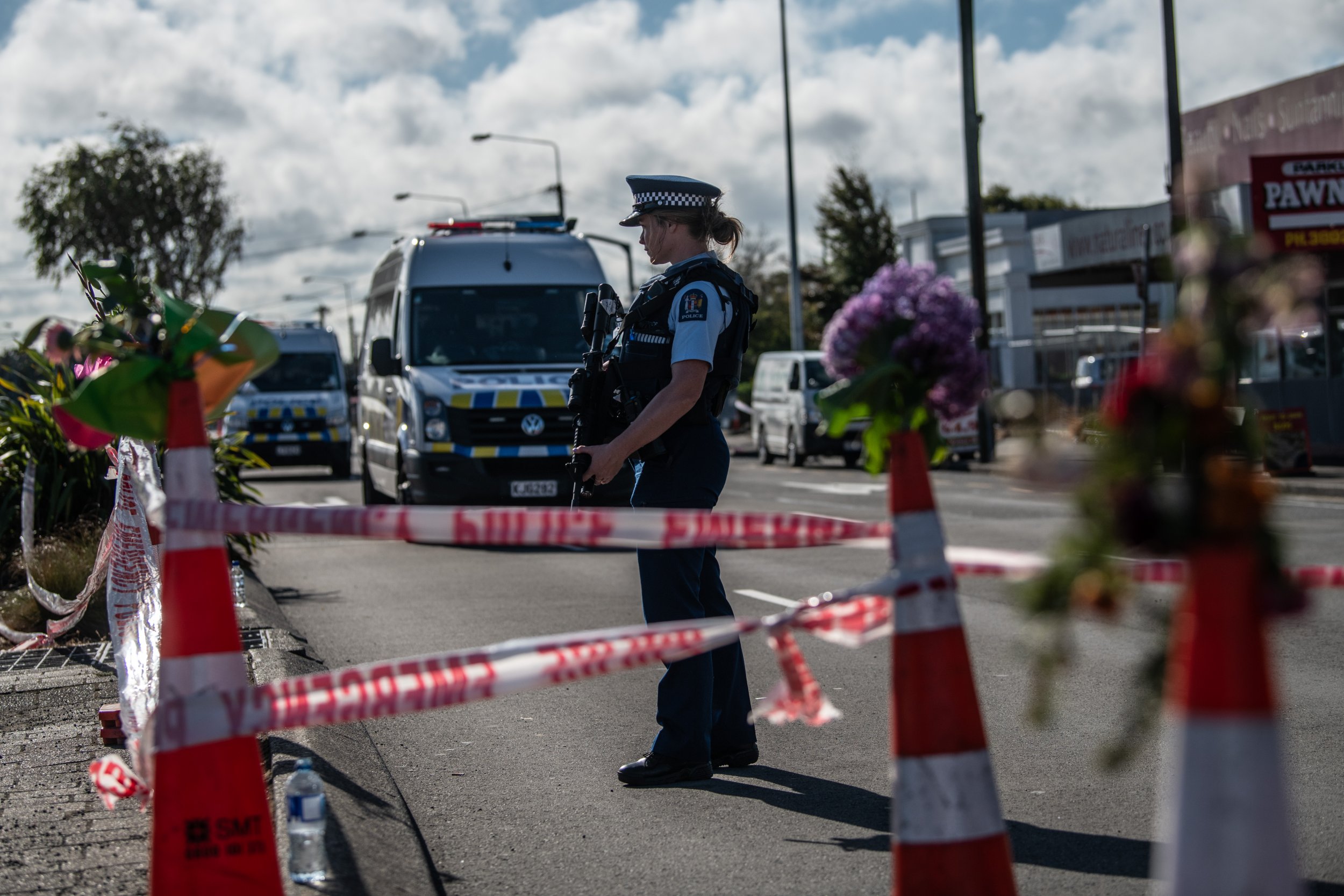 Several major Australian telecom companies blocked access to many websites accused of hosting and contributing to the dissemination of footage of the Christchurch, New Zealand, terrorist attack on two mosques last Friday.
According to Nine News, Telstra—the country's largest telecommunications company—blocked access to 4chan, 8chan, Voat, the blog Zerohedge and hosting platform LiveLeak on Tuesday. The sites were also unavailable on Optus and Vodafone networks, although the companies had not confirmed the names of the sites they had blocked.
Telstra released a statement in which Networks and IT Executive Nikos Katinakis explained, "We understand this may inconvenience some legitimate users of these sites, but these are extreme circumstances, and we feel this is the right thing to do."
The block on 4chan was lifted after a few hours, Nine News said, but the other websites remained inaccessible.
Brenton Tarrant, 28, was accused of murdering 50 people at two mosques in Christchurch last Friday, in what authorities described as a white supremacist terrorist attack. The Australian citizen live-streamed his attack on Facebook, and the footage quickly spread across the internet.
New Zealand police and Prime Minister Jacinda Ardern asked people not to share the graphic video. Companies tried to scrub copies from the internet as the world reacted to the massacre but struggled to keep up with its spread.
A spokesperson for Vodafone said that the company would only usually block access to a site on the request of law enforcement or the courts, but that this "was an extreme case which we think requires an extraordinary response… While there were discussions at an industry level about this issue, this is a decision Vodafone Australia came to independently," the statement said. Optus said it made its decision after "reflecting on community expectations."
The Australian Communications Alliance also cited "extraordinary circumstances" for the ISPs' decision to block the websites, noting the companies had been working to "minimize any inconvenience that may arise from legitimate content being blocked," which it called an "unavoidable, temporary consequence."
Lawmakers and activists across the globe called on social media companies and other sites to do more to block and remove extremist content in the aftermath of the Christchurch attack. Given that the shootings were streamed live on Facebook, the social media giant came in for additional criticism.
There has not yet been any suggestion that U.S. companies may follow the example being set in Australia. Floyd Abrams, a senior counsel at Cahill Gordon & Reindel LLP in New York and a First Amendment expert, told Newsweek that ISPs in the U.S. would be within their rights to block sites if they so wished.
"The First Amendment applies only to the government, so the decision of telecoms about what to carry could not violate the First Amendment any more than a decision of a newspaper or magazine could," he explained. "One could argue about whether it violates the spirit of the First Amendment for the telecoms to have made that decision. I view it as a debatable but entirely rational editorial decision."
LiveLeak—well-known for hosting graphic videos of combat and violent crime—had already said it would not host footage from the Christchurch attack. It said the video was made by a "psychopath," and that it did not wish to be "a vehicle of choice for those who carry these events out."