Christian University President Who Invited Pence To Speak At Graduation Resigns From Post
Taylor University President Paul Lowell Haines has resigned from his position, the Indiana-based Christian university announced Monday.
The departure comes about one month after Haines courted controversy by inviting Vice President Mike Pence to deliver a commencement address at the private college — a fracas that resulted in a small student protest and a viral online petition asking Haines to rescind the invite.
In a statement announcing his departure, Haines made no mention of the controversy and instead issued glowing praise to the campus community.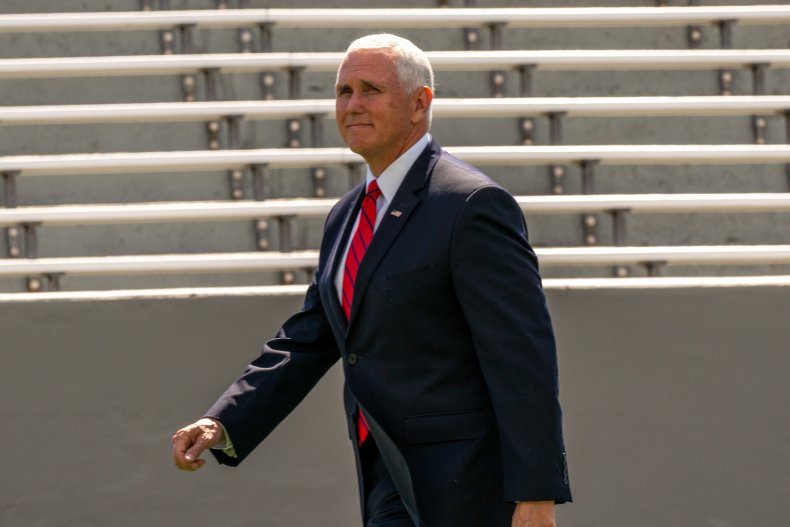 "My wife Sherry and I love Taylor and the Taylor community, as no other place and people," Haines said. "We leave with a strong sense of accomplishment, knowing that remarkable progress has been made over the last three years, but also a clear awareness of God's new purpose and direction for our lives."
In a statement, Taylor's board of trustees noted that the school did not "solicit" or "encourage" the resignation. Haines, who served as the campus president for the last three years, will end his tenure on Aug. 15. Under his leadership, the school instituted its new strategic plan and hit fundraising and financial goals, board chair Paige Cunningham said in a statement.
"We are saddened by Dr. Haines' decision, but we are deeply grateful to him and to his wife Sherry for their personal commitment to the vision and historical, evangelical, orthodox Christian mission and purposes of Taylor University and to the institution's foundational positions and policies. These policies, with the full support of the Board of Trustees, have been strengthened on his watch," Cunningham said.
The small Taylor campus — home to about 2,500 students in Upland, Indiana — made national headlines after students and faculty protested Pence's address, citing concerns that the invite could be construed as an endorsement of the Trump administration's agenda. Close to 10,000 people signed a Change.org petition calling to revoke the invite.
"Inviting Vice President Pence to Taylor University and giving him a coveted platform for his political views makes our alumni, faculty, staff and current students complicit in the Trump-Pence Administration's policies, which we believe are not consistent with the Christian ethic of love we hold dear," the petition read. A counter petition also sprung up supporting the former Indiana governor's presence, although that garnered thousands of fewer signatures.
Ultimately, only a fraction of the roughly 500 graduating students ended up walking out of Pence's address, while others remained and wore buttons opposing the engagement. As Newsweek previously reported, the demonstration marked a rare instance in which a member of the Trump administration was rebuffed in what many considered to be friendly territory.