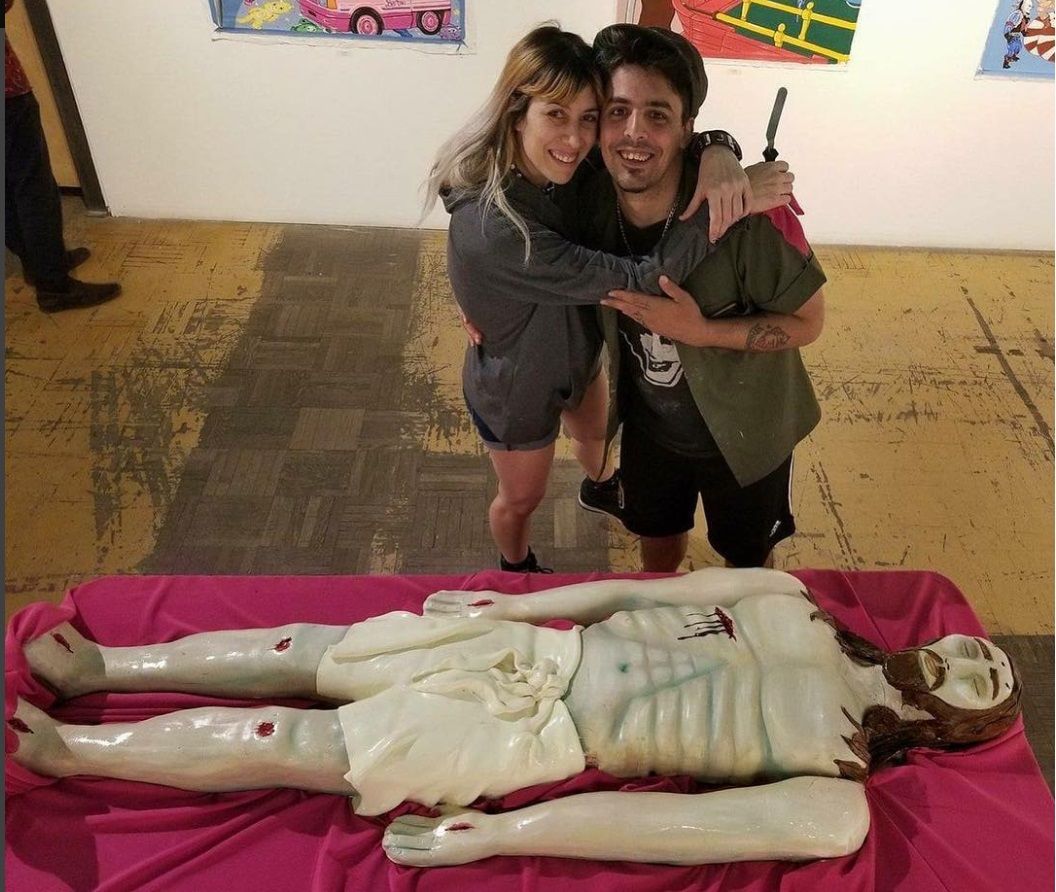 An Argentinian minister issued an apology to offended Christians after he was filmed eating a cake depicting the body of Jesus Christ, including bloody stigmata wounds, at an art exhibition.
Culture Minister Enrique Avogadro wrote on Facebook that he "sincerely regrets" offending people's "most intimate beliefs" by taking part in the exhibition and eating the body of Christ cake, as reported by Argentina's TN.
Avogadro was attending a contemporary art fair at the Palermo exhibition center in Buenos Aires when he was shown a life-sized red velvet Jesus Christ cake made by artist duo Pool & Marianela. When offered a slice, he accepted and began eating. The video footage shows that he ate a piece of arm.
Footage of the moment went viral in Argentina, a strongly Catholic country and the native home of Pope Francis. Avogadro was met with a backlash from Christians, a number of whom made their feelings clear on his Facebook page.
"Avogadro you think you have the right to mock God and the Catholics??" wrote Edgardo Moreno. "God will ask you to account for this sacrilege, believe it or not, and the Catholics will also ask you, but it is the least because you already smell Sulfur."
Sergio Argen wrote: "I'd like to know if you'd eat a cake representing some Muslim or Jewish leader. You're a coward. On Top of that, we need to pay taxes to hold your post. Asshole."
"Get out!" Belu M Castro wrote. "As A Catholic I am deeply offended: I demand that you apologize publicly. This is nefarious. It's blasphemy.
"You should go to jail for mocking Jesus Christ. If you do not believe you will know what you do or stop doing for the salvation of your soul but publicly you can not offend the religion that holds the state or against any but much less with the religion of most argentines. QUIT NOW!!!!!"
In his apology, Avogadro said he is a supporter of free expression "particularly when it is linked to issues that challenge us, make us reflect or are opposed to our own convictions," infobae reported.
Avogadro added: "I also think that the place of art is often precisely that of making us uncomfortable and shaking us."