'Big Brother 2021': Why A Contestant Has Dropped Out Before the Season Has Begun
Big Brother 2021 is finally here, beginning on Wednesday, July 7, on CBS. The new series will see 16 contestants enter the Big Brother House, spending approximately up to 85 days with strangers in a bid to take home the show's $500,000 prize.
Sadly, just two days before the new series is set to begin, it was announced professional dancer, Christie Valdiserri, will not be taking part in Big Brother 23.
On Monday, July 5, Valdiserri announced via her social media channels she had left Big Brother after testing positive for coronavirus.
In a video message, Valdiserri said: "I have no idea how I got it.
"I have the vaccine, and I've been following all the guidelines up to this point. I have absolutely no symptoms, I feel perfectly fine.
"So I'm really grateful for that, but it's really frustrating because I won't be playing on Big Brother this summer."
She continued: "I just have to say that when you are faced with adversity, I'm just telling myself it is for a bigger reason. I don't know the reason yet but I've had a rollercoaster of emotions for the past 48 hours as I've been reading through all of the comments online whether they are good or bad.
Valdiserri, 27, is a professional dancer and the first-ever bald Sport's Illustrated swimsuit model from Philadelphia.
She is also the founder of The Baldtourage, a supportive community of 2000-plus women, girls, and mothers of daughters who are affected by hair loss.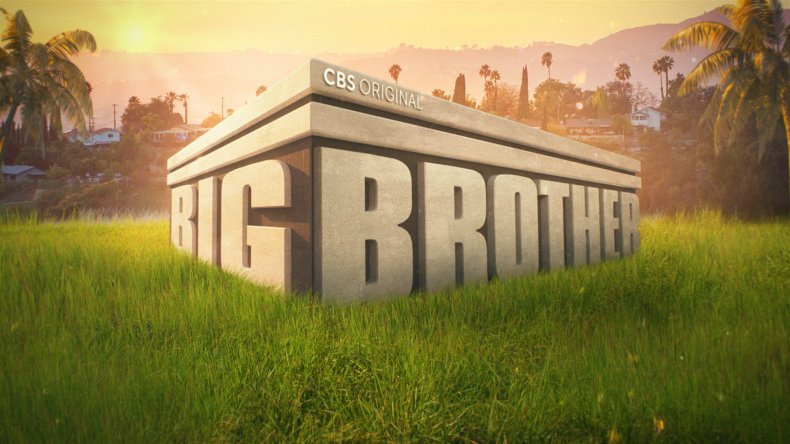 In the video, she also addressed her struggle with alopecia and the response she received online after she was announced as a Big Brother contestant.
Valdiserri said: "I have put myself out there and shared this vulnerability of being bald, and all the comments, good or bad, are affecting everybody else that also is bald and experiences this vulnerability, so spread love.
"Whether you're just finding out about alopecia, or you know what alopecia is, you know that we're unstoppable, and I'm going to bounce back in one way or another."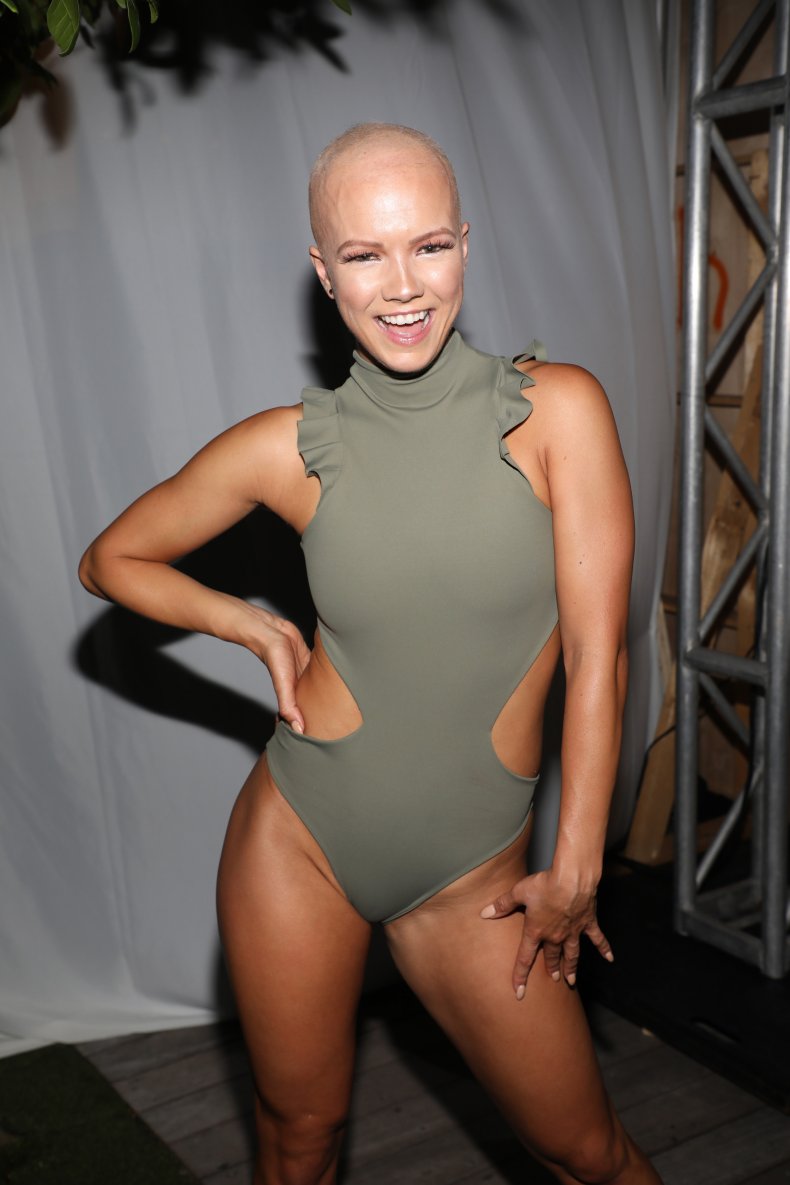 At the moment, it is unknown if Valdiserri will return to Big Brother later in the series or in season 24 in 2022.
Newsweek has approached CBS for comment.
Several former Big Brother stars took to the comment section of Instagram to share their love and support for Valdiserri.
Actor and Big Brother 21 contestant Tommy Bracco said: "You're incredible Christie!! We never know why these things happen to us but in hindsight, it will definitely make sense!!! Keep your chin up and know that you ALREADY MADE A DIFFERENCE people's lives."
Christie Murphy who starred in Big Brother 21 commented: "Wow! Can't believe this... I was so ready to be rooting for you beautiful! But yes, everything happens for a reason. Get well soon!"
Who Will Replace Christie Valdiserri on Big Brother?
Claire Rehfuss will fill Chrisite Valdiserri's spot on Big Brother season 23.
Rehfuss is a 25-year-old artificial intelligence engineer from Chagrin Falls, Ohio.
Describing herself as "intelligent" and "messy" on the official Big Brother Instagram account, Rehfuss has also teased she will also create "advantageous alliances" in the house according to her official Big Brother bio.
She said: "I'll win with my intelligence, drive, and adaptability! I'll sniff out the big threats quickly and navigate my way through the game by creating advantageous alliances...
"I'm also going to try to get out the strong alpha dudes early, that way I don't have as many challenge threats or egos that I have to tiptoe around."
Big Brother premieres Wednesday, July 7, at 8 p.m. ET on CBS.