Every Christmas, we see a bunch of songs re-enter the Billboard charts as people get into the festive feeling by streaming and downloading their favourite festive music from Mariah Carey and Justin Bieber as well as classic tracks like "White Christmas," "Rockin' Around the Christmas Tree" and "Last Christmas." Along the way, some of these tracks have sold millions of copies.
The Top 20 Biggest Selling Christmas Songs of All Time
20. "This One's for the Children"/"Funky, Funky Xmas" - New Kids on the Block
The double A-side from NKOTB's Christmas album Merry, Merry Christmas was certified Gold by RIAA in 1990, meaning the record has sold over 500,000 copies.
19. "Christmas (Baby Please Come Home)" - Mariah Carey
Though Mariah Carey's cover of the Darlene Love song is not as well known as a certain other Carey track that appears further down the list, it is popular enough to have been certified Gold in October 2019.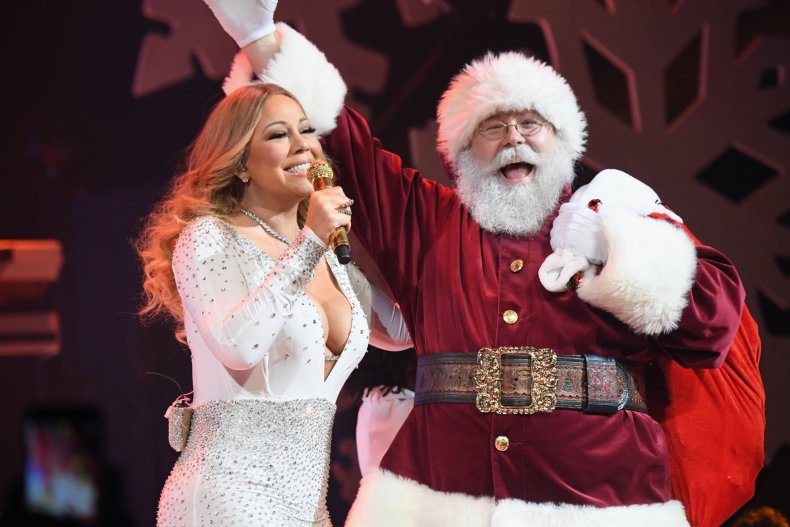 18. "This Christmas" - Chris Brown
Chris Brown's cover of the Donny Hathaway song, perhaps most famous for its trainwreck Patti Labelle version, was certified Gold in 2017.
17. "Last Christmas" - Wham!
According to Billboard, as of 2016 the Wham! classic, which most recently inspired a romantic comedy of the same name, sold 751,000 units.
16. "Jingle Bell Rock" - Bobby Helms
That same Billboard article says that "Jingle Bell Rock", best known for its appearance in cult movie Mean Girls has sold 780,000 copies.
15. "Feliz Navidad" - Jose Feliciano
Nielsen SoundScan (as referenced in the Billboard article) puts the sales total of the bilingual bop at 808,000.
14. "The Chipmunk Song (Christmas Don't Be Late)" - The Chipmunks
Love or loathe them, The Chipmunks are one of the U.S.' biggest selling bands, with celebrity fans like John Waters and three Grammys for their Christmas song, which by 2011 had sold 867,000 copies according to Yahoo!
13. "Christmas Canon" - Trans-Siberian Orchestra
Combining the tune of Pachelbel's "Canon in D Major" with a children's choir singing about the holidays, this is the first of two Trans-Siberian Orchestra songs in the top 20, which has sold 918,000 copies as of 2016 according to Billboard.
12. "Where Are You Christmas" - Faith Hill
This song from the soundtrack of How the Grinch Stole Christmas, co-written by Mariah Carey but performed by Faith Hill following a legal dispute, has sold 977,000 copies as of December 2018 according to RoughStock.
11. "Christmas Time is Here" - Vince Guaraldi Trio
The song from the beloved TV special A Charlie Brown Christmas has been certified Platinum by the RIAA, signifying at least 1 million units sold as of January 2019.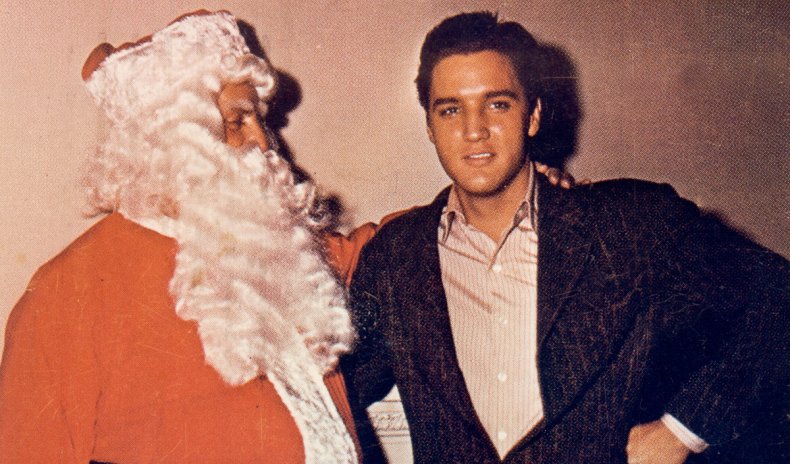 10. "Blue Christmas"/"Santa Claus is Back in Town" - Elvis Presley
In 1999, The King's "Blue Christmas" became the first ever Christmas song to reach Platinum status based on physical sales alone.
9. "Rockin' Around the Christmas Tree" - Brenda Lee
Though some report that the Brenda Lee classic has sold as many as 25 million copies, what is confirmed is that as of 2016 the 1958 track has been downloaded at least a million times according to Billboard.
8. "Mary, Did You Know" - Pentatonix
A capella group Pentatonix's cover of the Michael English Christian song was certified Platinum in February 2018.
7. "Christmas Eve (Sarajevo 12/24)" - Trans-Siberian Orchestra
The Trans-Siberian Orchestra's mash-up of "God Rest Ye Merry, Gentlemen" and "Shchedryk" (A.K.A. "The Carol of the Bells") has, as of 2016, been downloaded 1.3 million times according to Billboard.
6. "Do You Want to Build a Snowman?" - Kristen Bell
One of the number of Frozen songs to go Platinum, in the 2016 Billboard article the song had racked up 1.6 million downloads⁠—an amount that has surely increased since the release of Frozen 2.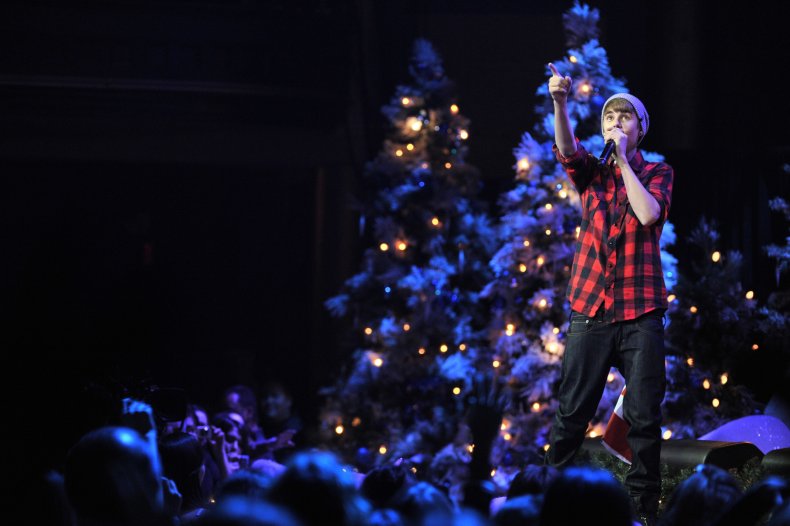 5. "Mistletoe" - Justin Bieber
One of only two songs have been officially rewarded Multi-Platinum status, "Mistletoe" has sold at least two million copies as of 2015.
4. "Do They Know It's Christmas?" - Band Aid
A who's-who of British '80s music talent, including Boy George, George Michael and Duran Duran, got together for the song that inspired U.S.A. For Africa's "We Are the World," and sold 2.5 million copies in the U.S. according to the New York Times.
4. "Rudolph the Red-Nosed Reindeer" - Gene Autry
In 1998, The Scribner Encyclopedia of American Lives in their entry on Autry reported that "Rudolph the Red-Nosed Reindeer" has sold 12.5 million copies, making it the 20th best-selling of all time.
3. "All I Want For Christmas is You" - Mariah Carey
A six-time Multi-Platinum award-winner, Mariah's most famous festive song has sold at least 6 million copies, with its worldwide total of 16 million making it the 12th best-selling single of all time.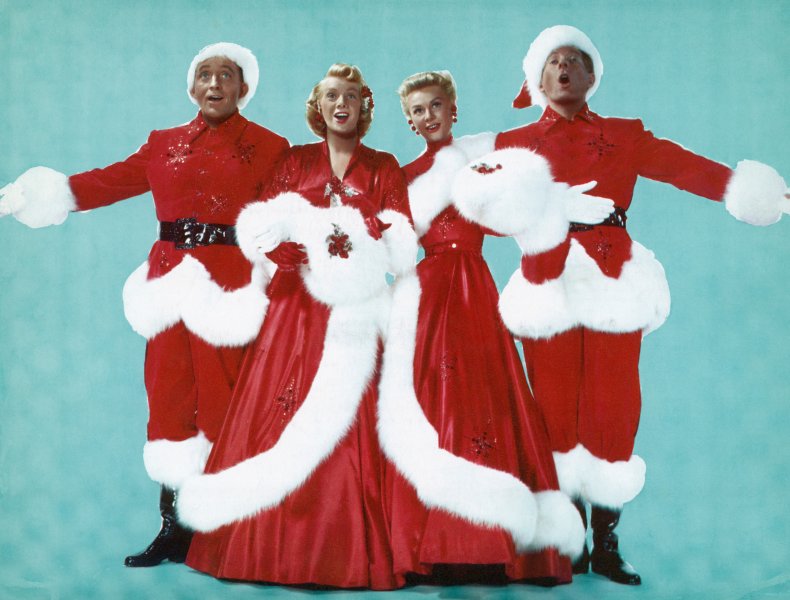 2. "Silent Night" - Bing Crosby
If Mariah is the queen of Christmas, then Big Crosby is its king, with the two biggest Holiday songs of all time being his. As far back as 1978, it was written that his version of the carol "Silent Night" had sold 30 million copies.
1. "White Christmas" - Bing Crosby
The Guinness Book of Records has named "White Christmas" as not only the best-selling Christmas song of all time, but also the best-selling single generally of all time, with an estimated 50 million copies sold.