11 Christmas Stocking Stuffer Ideas for Kids
Unwrapping multiple presents on Christmas morning is probably every child's favorite part about the festive holiday, including all the mini surprises that await in their individual Christmas stockings.
Here we round up some of the best stocking stuffers for kids this holiday season.
1. Nickelodeon Paw Patrol Finger Puppets
These finger puppets featuring characters from the Paw Patrol cartoon series are great for bath time. Each pack comes with five puppets in different colors. This toy is not suitable for children under three-years-old, with its small parts posing a potential choking hazard, Amazon warns.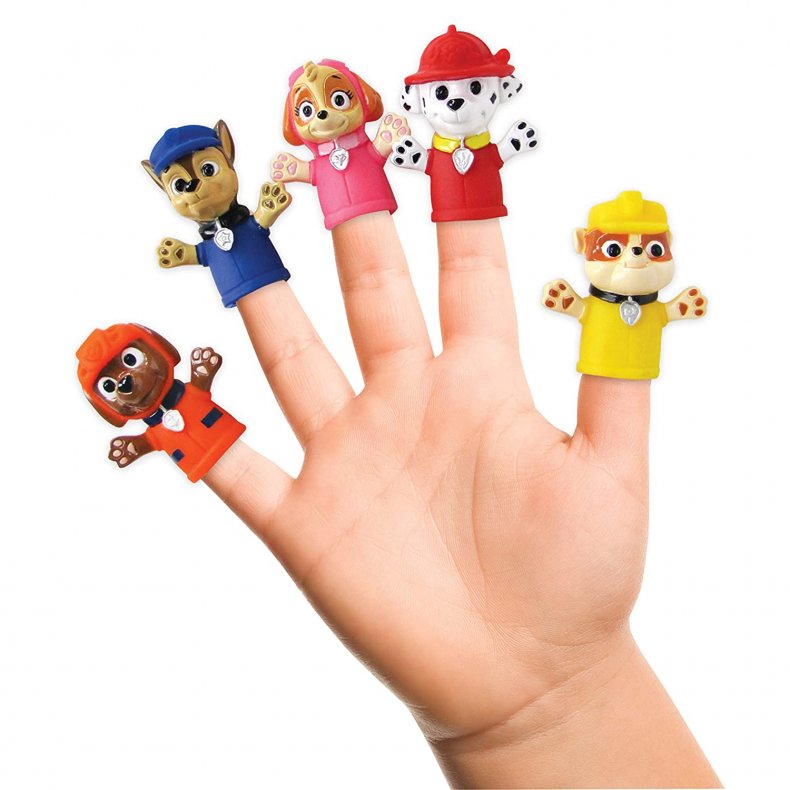 2. Reusable Sculpting Sticks
These soft pliable sticks from Wikki Stix can be a calming sensory toy for kids while there is plenty of downtime over the holidays.
Made with non-toxic, food-grade wax, the sticks easily adhere to most smooth surfaces with just fingertip pressure (no messy glues required) and are easy to peel off.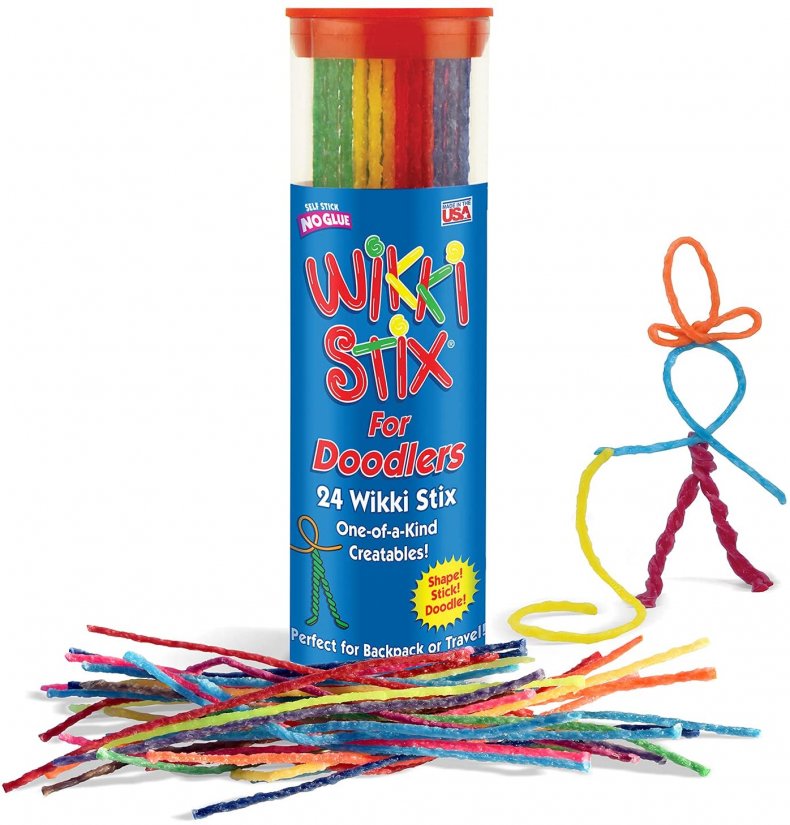 3. DYI Bracelets
This bracelet set from Melissa & Doug includes four double-sided bracelets and over 100 sparkling, glittery stickers to decorate them. Each bracelet is reversible and adjustable. Recommended for kids aged four to seven.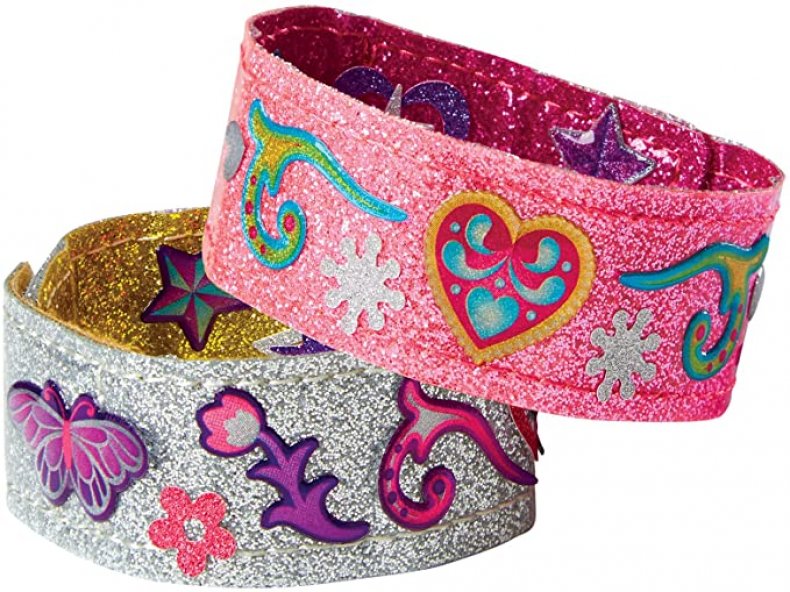 4. Miniature Dinosaur Cars
This dinosaur-shaped car set from JoFAN comes in a pack of six. They come with a pull-back feature, allowing kids to roll each mini-car backward along the ground before letting it go to see it move forward automatically. Suitable for those aged three and older.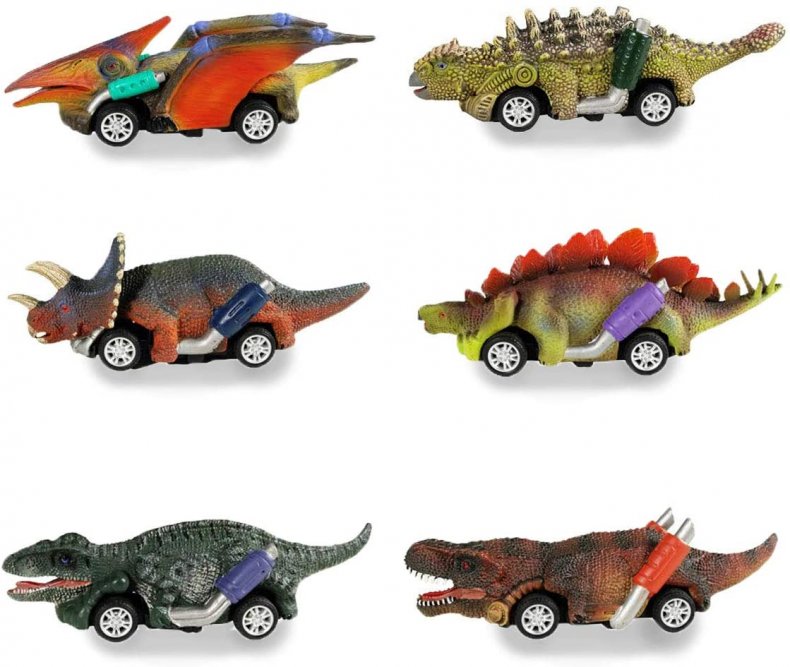 5. Unicorn Stress Balls
This pack of four colorful unicorn-shaped squishy balls are good for squeezing, squashing and stretching to relieve stress. These highly durable, non-toxic balls are each made with a thick thermoplastic rubber outer layer and come with water gel beads and small plastic beads inside. Recommended for kids three years and older.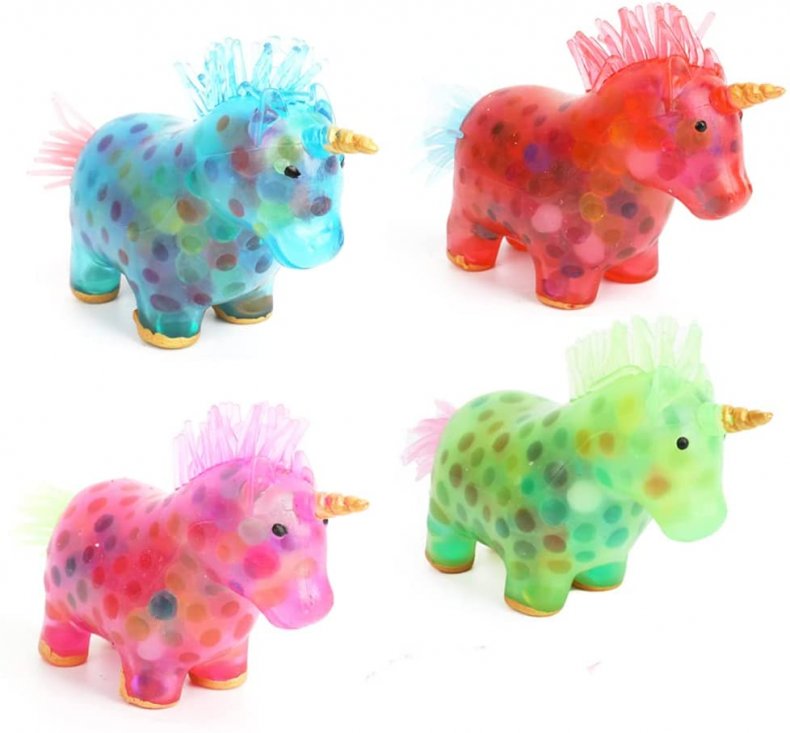 6. Slinky
This retro metal toy has been around for at least 75 years. The Slinky "stretches, wiggles, walks and jiggles" and can entertain your kids for hours around the house during the holidays. It is recommended for those aged five to 15-years-old.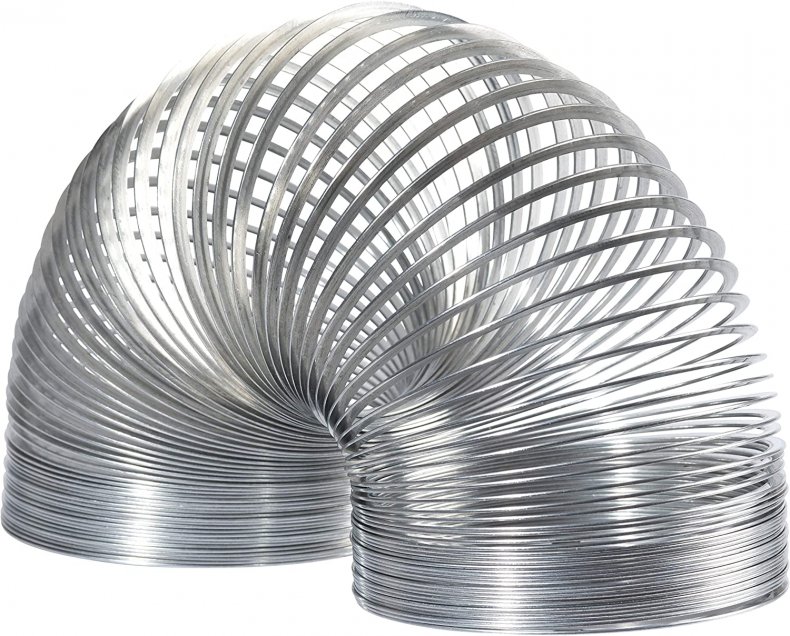 7. Kinder Plush Toy with Chocolate Eggs
This reindeer plush toy packet comes filled with 12 individually wrapped mini-chocolate eggs from Kinder made with a creamy milk filling.
Buy this chocolate packet at Walmart here.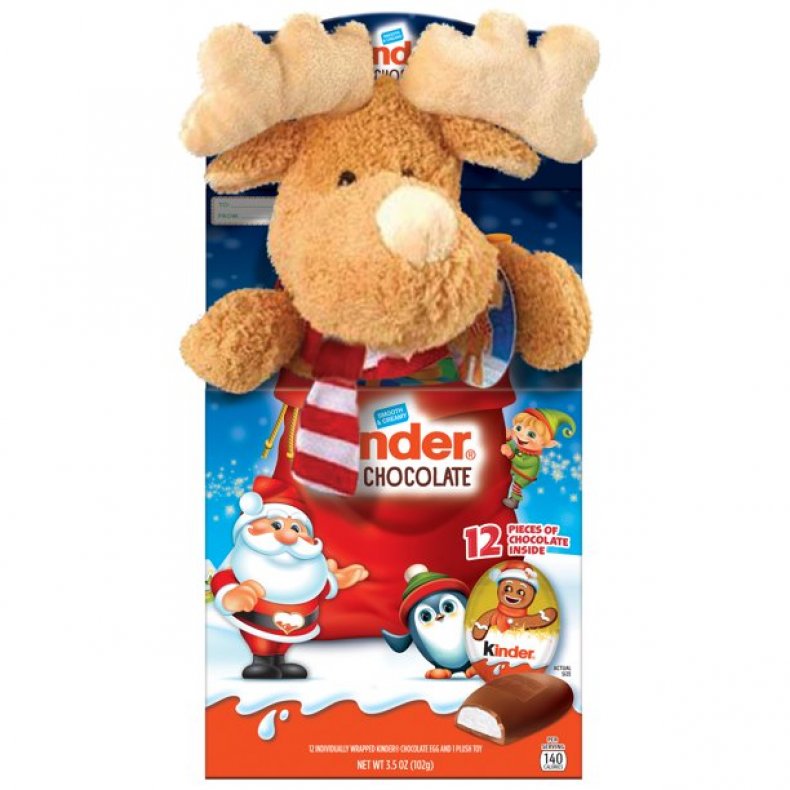 8. Butterfinger Milk Chocolate Jingle Bells
These Butterfinger-flavored, bell-shaped chocolates come in a candy cane-shaped container, perfect for slipping into a Christmas stocking.
Buy this chocolate packet at Walmart here.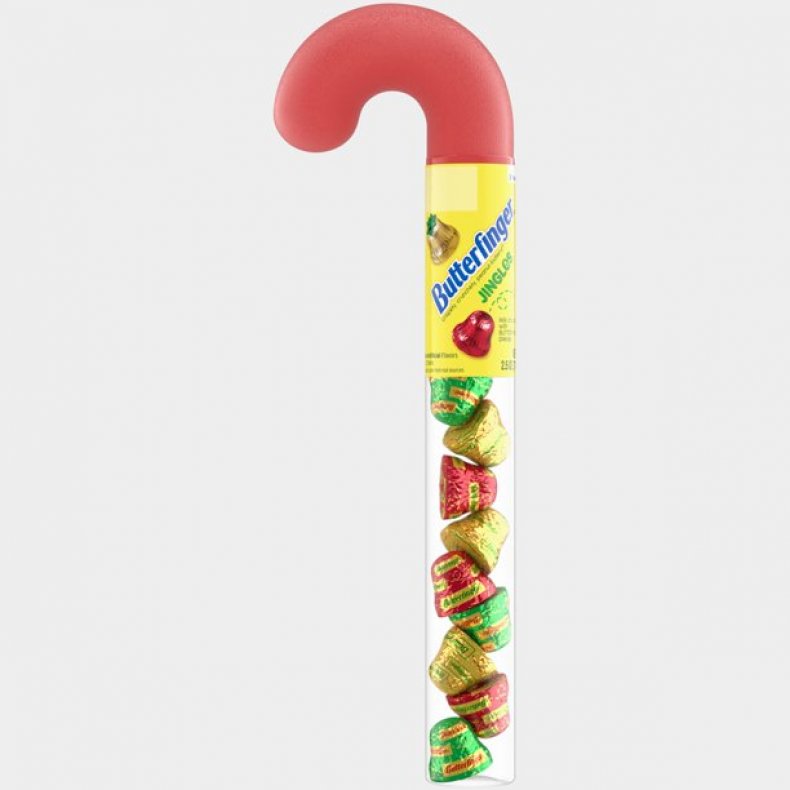 9. ASMR Sensory Toy Set
This toy set comes with two sensory pods, one of which can be twisted, while the other can be squeezed. It offers "oddly satisfying" sensory experience with unique sounds, textures and movements.
"This fun on-the-go toy is ideal for restless hands and can trigger an ASMR (autonomous sensory meridian response) tingle, which can provide a soothing effect, according to Amazon. Suitable for kids aged four and older.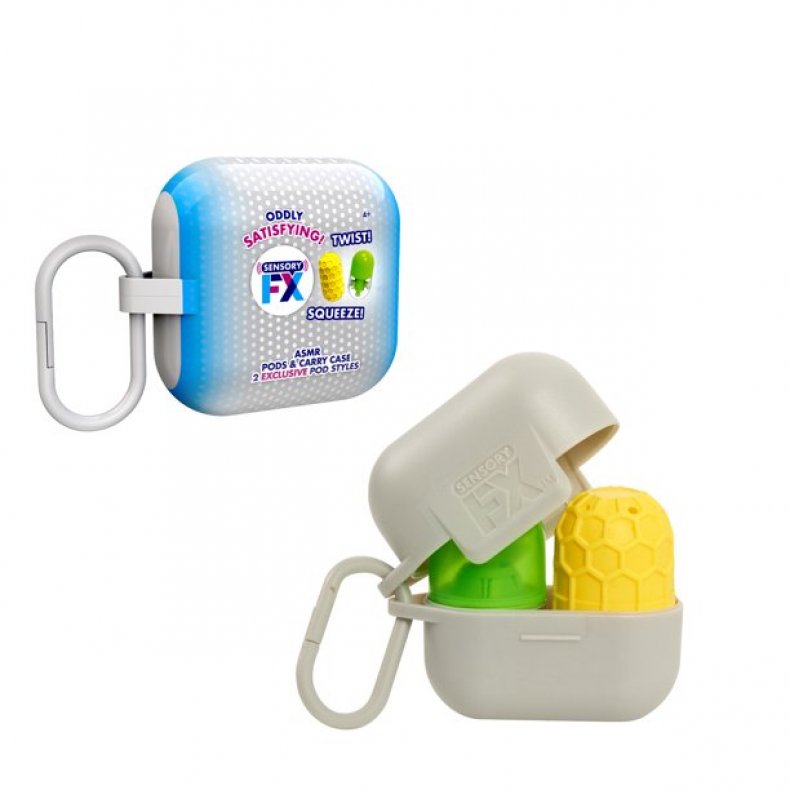 10. Soda-Flavored Lip Gloss
This packet of eight lip gloss sticks features the flavors of various soft drinks, including Coca-Cola, Coca-Cola Cherry, Coca-Cola Vanilla, Sprite, Barqis Root Beer, Fanta Grape, Fanta Orange and Fanta Strawberry.
Buy this lip gloss set at Walmart here.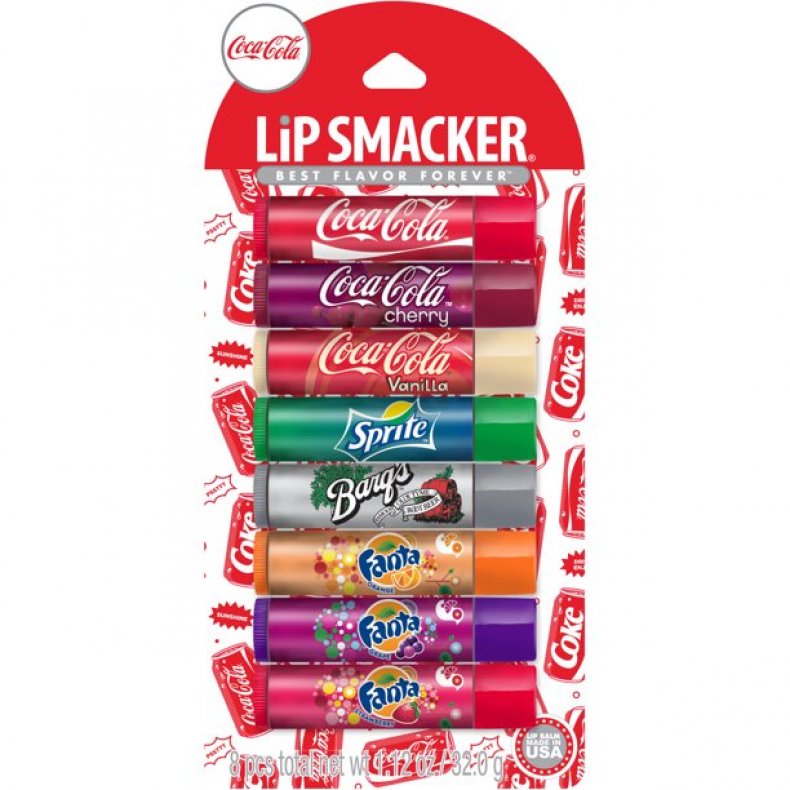 11. Elastic Noodles
These colorful stress-relieving noodles from Nee Doh can be squeezed, stretched, knotted or mashed. The set comes with five fluorescent-toned pliable noodles. Suitable for those aged three and up.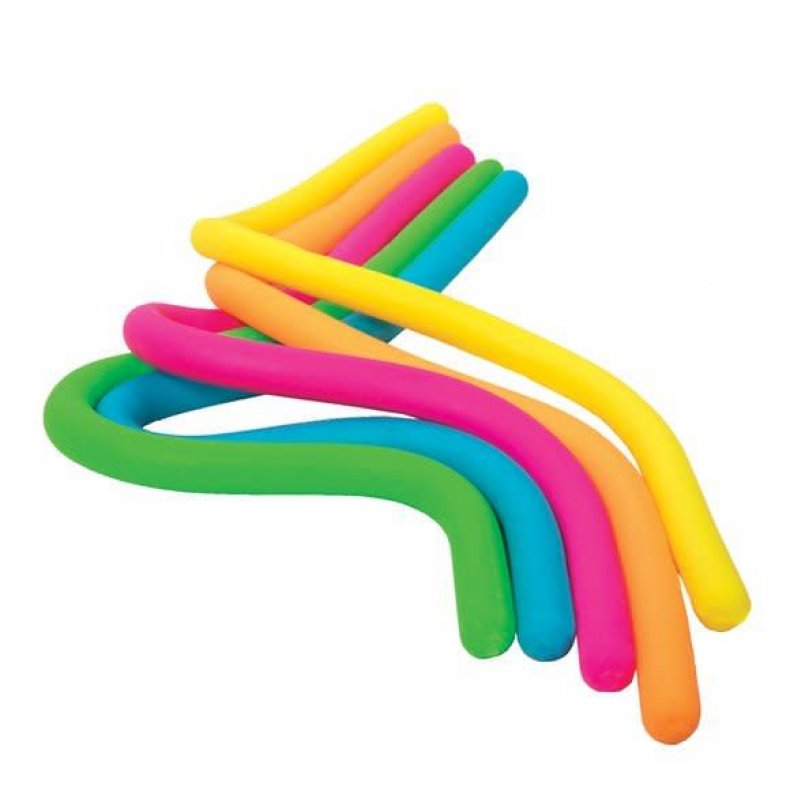 Newsweek may earn a commission from links on this page, but we only recommend products we back. We participate in various affiliate marketing programs, which means we may get paid commissions on editorially chosen products purchased through our links to retailer sites.