Teenager Fatally Shot By Friend in 'Prank Gone Wrong': Police
A 15-year-old was has been shot dead in Mississippi in what police describe as a "prank gone wrong."
Police were called to reports of a shooting on Village Drive in Jackson on Saturday.
Jackson Deputy Police Chief Deric Hearn said Christopher Patton, 15, and two passengers, later identified as Derreon McGowan and Jakuious Galloway, pulled up in front of the home of Joshua Davis, 16.
Patton and the two others were wearing masks and toting water guns, which police said looked like real firearms, at Davis.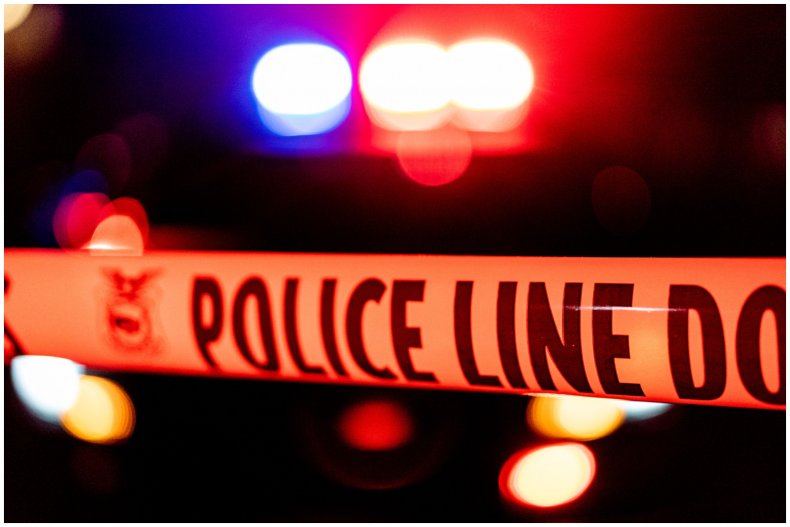 According to local media, Davis then pointed a real gun at Patton and shot him a single time in the chest, killing his friend.
The Jackson Police Department (JPD) believes the shooting was justified.
Police said all those involved were friends and described the shooting as being a "prank gone wrong," according to WLBT.
Following the shooting, police removed two toy assault rifles and one real handgun from the vehicle.
Hearn later added that no one had been taken into custody and that the case would be presented to the district attorney to see if anyone should be charged.
Newsweek has contacted the JPD for comment.
According to the Gun Violence Archive, a database that collects information about shootings from across the U.S., there have been 44 fatal shootings in Jackson this year.
The same database also found that seven children aged between 12 and 17 had been shot dead in Jackson since January 1 this year. Across Mississippi, there have been 133 deadly shootings this year.
Newsweek has reported on numerous cases where children have been fatally shot across the U.S.
Earlier this year, two teenagers in Florida were arrested in connection with the fatal shooting of a 16-year-old after they took turns firing at one another while wearing body armor.
Belleview Police Department officers arrested Joshua Vining, 17, and charged him with aggravated manslaughter of a child with a firearm after he allegedly shot Christopher Leroy Broad Jr., 16, while they were both wearing protective vests.
Colin Whitler, 17, was also arrested on charges of providing false information to law enforcement.
Both teenagers were charged as an adult, according to the Belleview Police Department.
During the police investigation, officers learned that Broad and Vining had taken turns shooting at one another while wearing body armor.
In a video taken by another person who was at the scene, Broad is alleged to have fired once at Vining who was wearing a vest.