As Senate Considers FBI Director Nomination, Christopher Wray Distances Himself From Trump—and Comey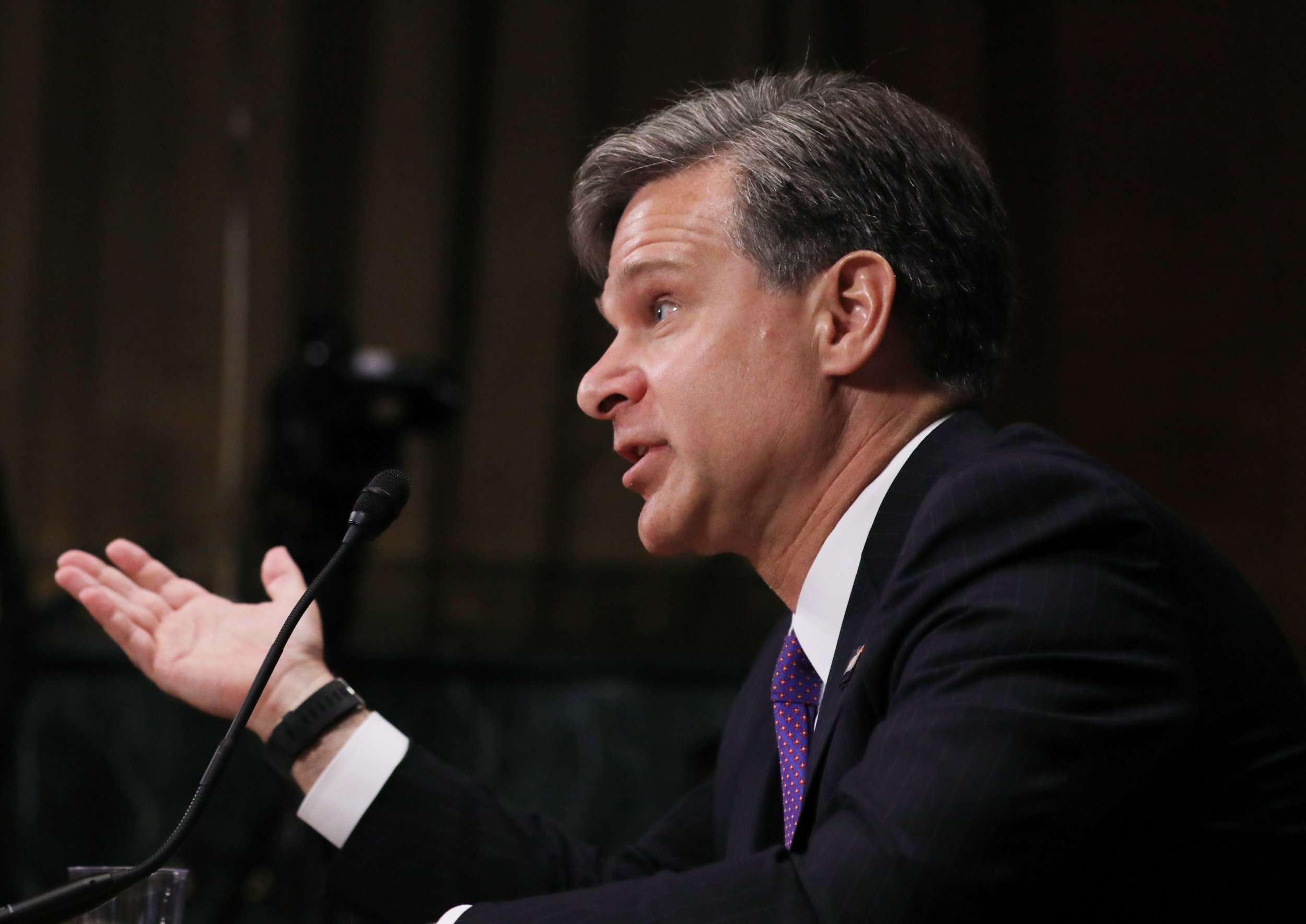 Speaking at his confirmation hearing before the Senate Judiciary Committee on Wednesday, Christopher Wray, the nominee to be FBI director, vowed he would act independently of President Donald Trump and resist any demands for loyalty.
"My loyalty is to the Constitution and to the rule of law," Wray told the committee. "I consider the FBI director's most important duty to ensure that nothing distracts the selfless patriots at the FBI from the mission. In conclusion, I pledge to be the leader that the FBI deserves and to lead an independent bureau that will make every American proud."
Related: Trump's FBI pick is the anti-Comey
The discussion of loyalty and independence comes after James Comey, whom Trump fired from the FBI director role in May, claimed under oath that the president had demanded his loyalty. Comey also claimed that Trump asked him to back off from an investigation into former national security adviser Michael Flynn. The president has denied these comments and said he would attest to that under oath.
"I believe to my core that there's only one right way to do this job, and that is with strict independence, by the book, playing it straight, faithful to the Constitution, faithful to our laws and faithful to the best practices of the institution," Wray said on Wednesday. "Anybody who thinks that I would be pulling punches as the FBI director sure doesn't know me very well." He said that if appropriate, he would report an attempt to get him to curtail an investigation, and that he would resign if someone asked him to do something unethical. So far, Wray has not faced any demands for loyalty, he testified.
The American Civil Liberties Union and some Democrats have pointed out that as a lawyer in private practice, Wray represented New Jersey Governor Chris Christie, a Trump ally, and that he has donated to Republican congressional and presidential campaigns (not Trump's). Those people have also noted that a lawyer at the law firm where Wray works is the ethics adviser to the Trump Organization, and that the firm has reportedly represented two Russian state-owned companies that are under U.S. sanctions.
But people close to Wray have told Newsweek that there should be no doubts about where his loyalties lie. "It couldn't be farther from a concern to me," said Gary Bald, a retired FBI official who worked with Wray. "If you ever went into the bureau with some sort of bias, it would be detected quickly, and you would have a lot of pushback from the men and women in the FBI."
At the hearing on Wednesday, the FBI nominee also testified about differences between him and Comey. He spoke in positive terms about Comey, with whom he worked at the Department of Justice during the George W. Bush administration. But he distanced himself from the former FBI director when Senator Lindsey Graham brought up a press conference Comey held last July, during which the then-director said he would not be recommending charges in the bureau's Hillary Clinton email server probe. Graham asked Wray how he would have handled that situation.
"I can tell you that in my experience as a prosecutor, and as head of the criminal division [at the Justice Department], I understand there to be department policies that govern public comments about uncharged individuals.... I would follow those policies." He added, "I can't imagine a situation where as FBI director I would be giving a press conference on an uncharged individual, much less talking in detail about it."
Comey came under scrutiny for the press conference, as well as for his decision last October to tell Congress that the bureau had found new evidence in its then-completed Clinton investigation. In May, Deputy Attorney General Rod Rosenstein cited those instances in his recommendation to fire Comey. Trump later said he was planning to fire Comey prior to asking Rosenstein for a recommendation.
Former Justice Department officials have told Newsweek that Comey and Wray are very different. "They are worlds apart in terms of personality," said Bill Mateja, a former official. "Jim is gregarious, never met a stranger. Chris is much more reserved and more introverted." Whereas Comey "didn't have any problems getting out there," he added, "Chris is going to need a really good reason to get out there."