Mid-GOP Debate, Senator Chuck Schumer Comes Out Against Iran Deal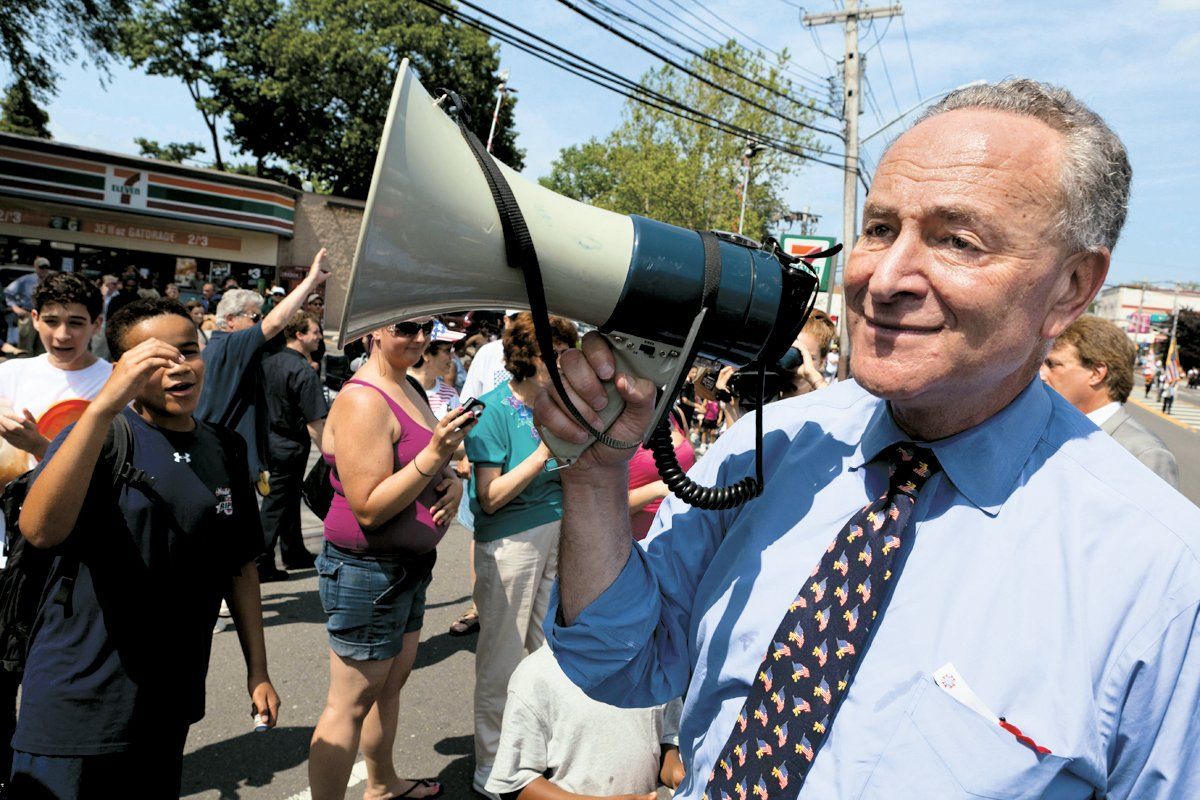 During the Republican presidential debate, New York Senator Chuck Schumer came out in opposition to the Iran deal, breaking with President Barack Obama on the issue. Obama and his aides have referred to the deal as necessary and said it will promote international safety.
"I will vote to disapprove the agreement, not because I believe war is a viable or desirable option, nor to challenge the path of diplomacy. It is because I believe Iran will not change, and under this agreement it will be able to achieve its dual goals of eliminating sanctions while ultimately retaining its nuclear and non-nuclear power," Schumer said in a statement on Medium. "Better to keep U.S. sanctions in place, strengthen them, enforce secondary sanctions on other nations, and pursue the hard-trodden path of diplomacy once more, difficult as it may be."
As Newsweek first reported in late July, Schumer has been agonizing over this issue for some time. Jonathan Broder wrote:
As Congress prepares for a critical vote on President Barack Obama's nuclear deal with Iran, Schumer has gone uncharacteristically quiet. That's because the 64-year-old Jewish lawmaker, poised to become the next Senate Democratic leader when Harry Reid steps down next year, is facing one of the most agonizing decisions of his 40-year career.

The price could be much higher if Schumer votes against the accord and takes enough Democrats with him to build a veto-proof majority against Obama. If the New York lawmaker helps Republicans override the president's veto, Schumer can probably forget about winning the party's endorsement for Senate Democratic leader. If Democrats regain control of the Senate in 2016, Schumer could lose his chance to become majority leader—one of his lifelong ambitions.
The timing of the statement is particularly notable: Schumer snuck it out while the entire political media world is focused on the GOP debate, therefore unable to give Schumer's opinion immediate attention.
Here's his complete statement: