The Episcopal Church recently backed Episcopalians of any age seeking gender-affirming care in medical, social or other settings. The 80th General Convention, which is the highest governing body of the church, passed a resolution on the endorsement. It specified that Episcopalians seeking gender-affirming care would be accepted and supported by the church, a move that has sparked great debate on social media.
The 80th General Convention met in Baltimore, Maryland, in July. The General Convention considered 412 resolutions, including Resolution D066 endorsing gender-affirming care, one of several controversial resolutions passed.
Shortly after the resolution's approval, TransEpiscopal posted a blog on its website approving the act.
"In the current political climate, the trans and non-binary community is being targeted," the post said. "In 2021, there were over 290 anti LGBTIQ bills introduced in various states across the county, twenty-five of which became law. Eight of those laws targeted trans and non-binary people. 2022 is on track to surpass this number."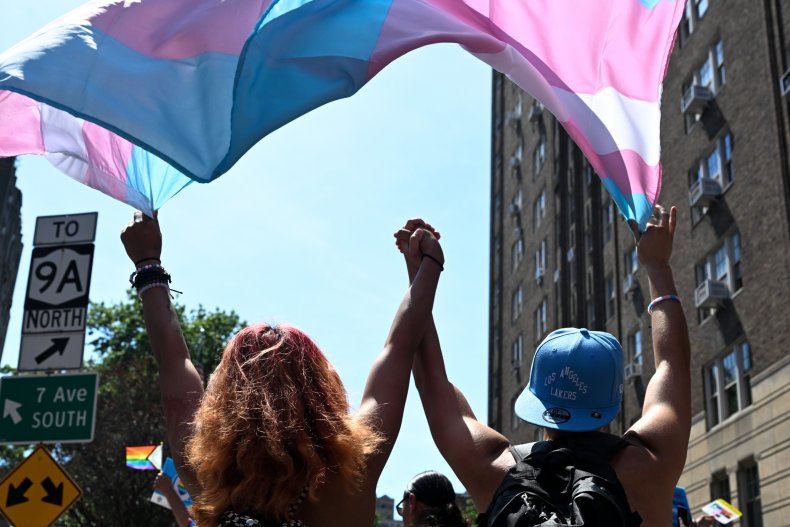 TransEpiscopal condemned legislators targeting bills at trans and nonbinary youth. The site called out Texas Governor Greg Abbott and his direction to the state's Department of Family and Protective Services to investigate for child abuse parents who supported gender-affirming care for their children. While Texas courts have since blocked those investigations, TransEpiscopal said trans and nonbinary youth are still a target of many Republican states.
TransEpiscopal overviewed the committee hearing for D066 and included several testimonies in its blog post. Texas resident Molly Wills Carnes, the parent of a trans daughter, spoke in support of D066.
"Even growing up in an affirming household, by the time our daughter was a teenager and still living as a boy, she was depressed, anxious and finally suicidal," Carnes said in her testimony. "Experiencing the wrong puberty often triggers suicide, so access to gender care for minors is critical.
"After coming out as transgender, the healthcare she received saved her life. The results have been lifechanging for our family. I didn't know how much of my child I hadn't met yet. She has blossomed into a person with a peace in her countenance and a light in her eyes we haven't since very early childhood. She is hopeful. She is funny. She is ambitious. She is kind."
Resolution D066 also has caused an outcry from some members of the Episcopalian community. One Episcopalian took to Reddit and admitted to leaving the church because of the resolution.
"I felt like there was a home here for me when I discovered the Episcopal Church. Two Resolutions that passed at the 80th General Convention destroyed my desire to ever go back. I am incredibly disheartened about this," the user wrote. "I am disgusted that the Episcopal Church links baptismal calls to accepting the premise that children under 18 can consent to life altering drugs and surgeries."
Another controversial resolution passed at the convention affirmed that all Episcopalians should have access to abortion services and birth control with no restriction on movement, autonomy, type or timing.
The General Convention meets every three years. The 2021 convention was delayed because of the COVID-19 pandemic. The next one is scheduled for July of 2024 in Louisville, Kentucky.
Uncommon Knowledge
Newsweek is committed to challenging conventional wisdom and finding connections in the search for common ground.
Newsweek is committed to challenging conventional wisdom and finding connections in the search for common ground.
About the writer
Anna Skinner is a Newsweek senior reporter based in Indianapolis. Her focus is reporting on the climate, environment and weather but she also reports on other topics for the National News Team. She has covered climate change and natural disasters extensively. Anna joined Newsweek in 2022 from Current Publishing, a local weekly central Indiana newspaper where she worked as a managing editor. She was a 2021 finalist for the Indy's Best & Brightest award in the media, entertainment and sports category. You can get in touch with Anna by emailing a.skinner@newsweek.com. Languages: English.