Members of The Church of Jesus Christ of Latter-day Saints should not be referred to as "Mormons," the faith's leaders say.
On Thursday, an online guide was published along with a statement from the Utah-based church president Russell Nelson asking people to steer clear of the term Mormon and LDS in shorthand writing. The faith's website said "the Church," "Church of Jesus Christ" and "restored Church of Jesus Christ" were preferred to LDS.
"The Lord has impressed upon my mind the importance of the name He has revealed for His church, even The Church of Jesus Christ of Latter-day Saints," Nelson said. We have work before us to bring ourselves in harmony with His will. In recent weeks, various Church leaders and departments have initiated the necessary steps to do so. Additional information about his important matter will be made available in the coming months."
The Church said the term "Mormon" is correctly used when referring to the Book of Mormon, but should not be used elsewhere. "Members of The Church of Jesus Christ of Latter-day Saints" or "Latter-day Saints" is preferred.
Finally, the Church said the term "Mormonism" should not be used because it is inaccurate. "When describing the combination of doctrine, culture and lifestyle unique to The Church of Jesus Christ of Latter-day Saints, the term 'the restored gospel of Jesus Christ' is accurate and preferred."
Nelson is the 17th president of the Church and was appointed in January this year. He has served as a member of the quorum since 1984.
Chair of Mormon studies at Claremont Graduate University, Patrick Mason, told Reuters the changes would help reinforce that the Church is a Christian faith and that it has no association to polygamy. "For many years now, the church has wanted to insist that it is a Christian church," Mason said. "And a common formulation, especially among evangelical Christians, is that Mormons are not Christians."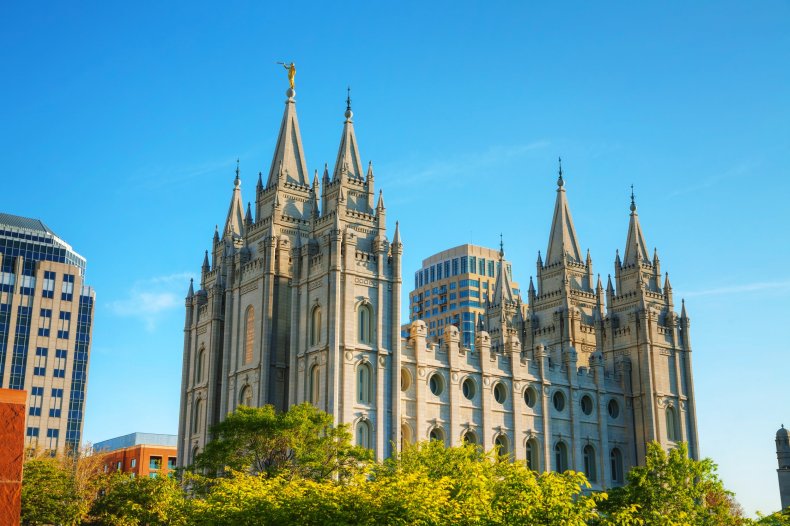 The Church of Jesus Christ of Latter-day Saints did not immediately respond to a request for comment.
In June the Church announced it would recognize homosexuals in its genealogy database—but also reaffirmed that it was not endorsing the LGBTQ community. "No judgments are made as to the legitimacy or character of the relationships found in these public records, nor can they be," church spokeswoman Irene Caso said. "They are simply collections of data to be assessed for their genealogical value by each researcher."
The database, called FamilySearch, is run by volunteers and sponsored by the Church. It helps people connect with the history of their family. "The goal of FamilySearch.org is to capture, store, and provide records and an accurate genealogy that represents past, present, and future families of the world," it said in a statement.
"To support this goal, same-sex relationships, including same-sex parents and same-sex couples, will be provided in FamilySearch Family Tree."