Churchgoer Gets COVID After Saying 'I'm Willing to Die for My Religion,' Wants Prayers for Vulnerable Husband
A churchgoer who claimed she would "deal with it" if she got COVID while attending mass, has tested positive for the virus and is seeking prayers for her vulnerable husband.
User @aliinwillowland tweeted on November 26: "Idk [I don't know] who needs to hear this, but this is a reminder that I'm willing to die for my religion. If I get covid attending mass then I'll deal with it, but I'm NOT missing out on worshiping. You don't get to bar me from my religion bc [because] you're scared. Be mad. Don't care."
Just days later on November 28, the user tweeted: "Idk how to say this casually but I tested positive for covid. I'd really really appreciate some prayers for my husband and I. He has a pre existing condition and I'm really worried about him :(."
The user's account "no longer exists," according to Twitter. But a screengrab of the recent tweets were shared by several other users, including Naima Cochrane, a writer in New York City who has written for Billboard, Vibe and other publications.
"Whew, this lesson came swift," Cochrane wrote in a tweet sharing images of the posts from @aliinwillowland.
The total number of coronavirus cases in the U.S. has surpassed 13.5 million, with over 268,000 total reported deaths.
Several churches across the country have seen outbreaks of the virus in recent months when many services have resumed.
Last month, at least eight people were reported to have died following COVID-19-related complications linked to October convocation events held at the United House of Prayer for All People on Beatties Ford Road in Charlotte, North Carolina's most populous city. At least 187 confirmed cases were linked to the church.
Also last month, nearly 150 cases were connected to services held at Fitchburg's Crossroads Community Church in Massachusetts.
Images and videos shared on the church's Facebook page showed several people without masks, including a reverend speaking at a service and members of the church music band who were captured singing. Some church attendees were also pictured without face coverings during a baptism event.
Earlier this year in June, the Lighthouse Pentecostal Church in Union County became Oregon's largest outbreak at the time, with 236 cases linked to the church, which held services in defiance of the state's stay-at-home order at the time.
Back in May, the U.S. Centers for Disease Control and Prevention (CDC) published a report on the "high COVID-19 attack rate among attendees at events at a church" in Arkansas.
"Among 92 attendees at a rural Arkansas church during March 6–11, 35 (38 percent) developed laboratory-confirmed COVID-19, and three persons died. Highest attack rates were in persons aged 19–64 years (59 percent) and ≥65 years (50 percent). An additional 26 cases linked to the church occurred in the community, including one death," the CDC report said.
"Faith-based organizations that are operating or planning to resume in-person operations, including regular services, funerals, or other events, should be aware of the potential for high rates of transmission of SARS-CoV-2.
"These organizations should work with local health officials to determine how to implement the U.S. Government's guidelines for modifying activities during the COVID-19 pandemic to prevent transmission of the virus to their members and their communities," the CDC report noted.
In late October, the CDC issued updated guidelines for communities of faith amid the ongoing pandemic.
"For many faith traditions, gathering together for worship is at the heart of what it means to be a community of faith. But as Americans are now aware, gatherings present a risk for increasing spread of COVID-19 during this Public Health Emergency," the CDC warned.
"Check state and local health department notices daily about transmission in the community and adjust operations," the CDC advised.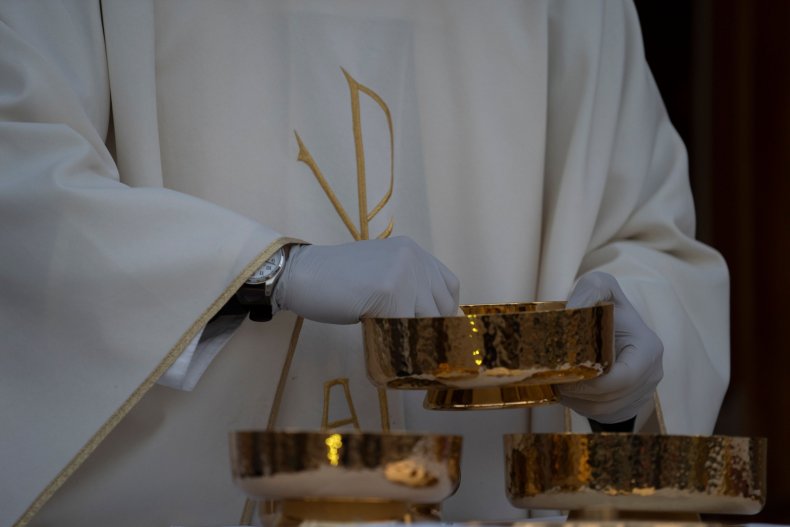 The wider picture
The novel coronavirus has infected more than 63.2 million people since it was first reported in Wuhan, China.
More than 1.4 million people have died worldwide and more than 40.5 million have recovered as of Tuesday, according to Johns Hopkins University.
The graphic below, produced by Statista, shows the spread of COVID-19 cases across the U.S.