Did This CIA Agent Try to Overthrow a Foreign Government? Who Is Graham Fuller?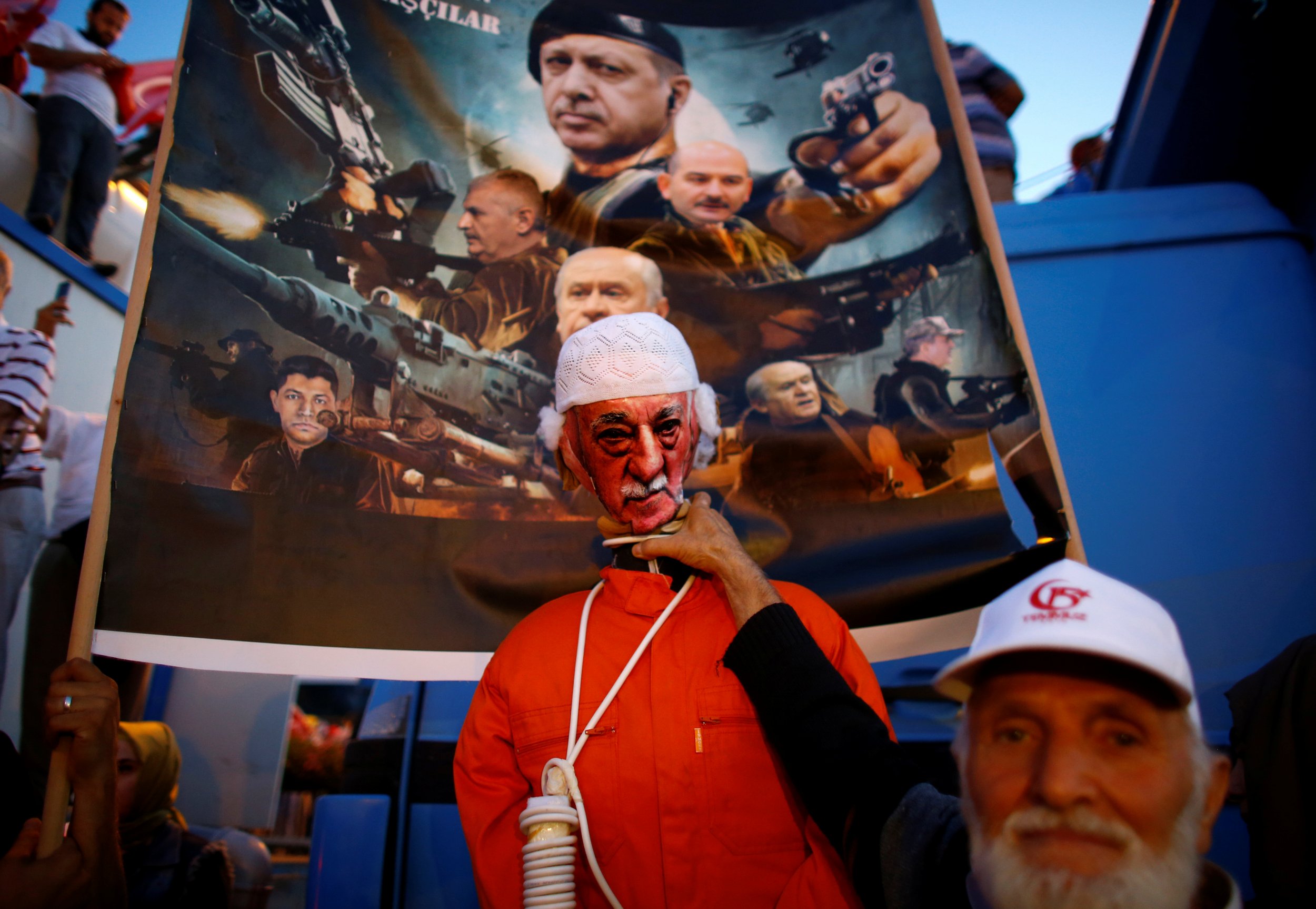 Turkey issued an arrest warrant on Friday for former CIA officer Graham Fuller after accusing him of trying to overthrow its government in a coup.
The warrant accuses Fuller, a former vice chairman of the CIA's National Intelligence Council, of "attempting to overthrow the government of the Republic of Turkey" and "obtaining state information that must be kept secret for political and military espionage purposes," among other charges, according to Turkish media.
Experts, however, say Turkey is attempting to get back at the U.S. for bringing a Turkish citizen to court. The U.S. is currently trying a Turkish banker for allegedly helping Iran launder money and violate U.S. sanctions. This week, Reza Zarrab, a key witness in the case, implicated Turkish President Recep Tayyip Erdogan, claiming that he instructed Turkish banks to participate in the multimillion-dollar laundering scheme. The case has created friction between the U.S. and Turkey, and this led to the charges against Fuller, some experts say.
"This clearly seems to be a case of tit-for-tat—you come after our people, we'll go after yours," Chris Meserole, a Middle East expert at the Brookings Institution, told Newsweek.
"The idea that a former high-ranking official would be involved in planning the Istanbul coup attempt strikes me as pretty outlandish. In light of the timing, the accusations against Fuller are almost certainly being driven by politics, not facts."
The claims against Fuller hark back to the attempted coup in July 2016, in which Turkey's military tried and failed to overthrow Erdogan. Since the coup, Erdogan has launched an ever-expanding witch hunt targeting anyone he believes to be against him, especially those he believes are connected to his nemesis Fetullah Gulen, a Turkish preacher who has lived in the United States for decades.
Now, Turkey is accusing Fuller, who has written numerous books on Turkey and the Middle East, of collaborating with Gulen to overthrow its government.
While experts argue it's likely the accusation is unfounded, Fuller has been a vocal supporter of Gulen in the United States. In 2006, he wrote a letter supporting Gulen's application for a U.S. green card. And in a 2016 op-ed in The Huffington Post, Fuller argued that Gulen's religious movement is one of the "most encouraging faces of Islam today."
"Gulen is interested in slow and deep social change, including secular higher education; Erdogan as a party leader is first and foremost interested in preserving his party's power, operating in a populist manner, trying to raise the general welfare," Fuller wrote.
Turkey has also accused Fuller of plotting the 2016 coup attempt in a meeting with American scholar Henri Barkey on an island in Istanbul. Barkey also has an arrest warrant out against him in Turkey.
Fuller did not immediately respond to requests for comment.
Still, experts say the accusations against both Fuller and Barkey tie back to the case in the U.S. and Zarrab's recent testimony.
"[The charges] are part of the Turkish government's effort to discredit the Zarrab case by presenting it as a Gulenist-backed U.S. plot against Turkey," Nick Danforth, a senior Turkey analyst at the Bipartisan Policy Center, told Newsweek.
"While the specific charges against these individuals are absurd, it is true that at the early stages of their investigation into Zarrab, U.S. officials appear to have worked with Turkish prosecutors linked to the Gulen movement," he added.
The arrest warrant for Fuller was also issued just days after Russian strategist Alexander Dugin, a controversial figure with close ties to the Kremlin and the Turkish government, said on Turkish television that Russian intelligence agencies had "concrete evidence that CIA agents commanded the failed coup attempt."
Gulen is a 75-year-old Turkish preacher who rose to prominence in the 1970s. Erdogan and Gulen were close allies for decades, but the relationship soured in 2013 after Gulen criticized the way Erdogan dealt with street protests.
Since the 2016 coup, the Turkish government has jailed over 50,000 suspected "Gulenists," including journalists, politicians and members of the military. Gulen, who lives in Pennsylvania, has denied any involvement in the coup.
Turkey was allegedly so desperate to jail Gulen that it offered to pay former Trump national security adviser Michael Flynn to carry out an extrajudicial extradition of Gulen to Turkey. On Friday, Flynn pleaded guilty to lying to the FBI about his contacts with foreign entities.