CIA Chief John Brennan Warns Trump Ripping Up Iran Nuclear Deal 'Height of Folly'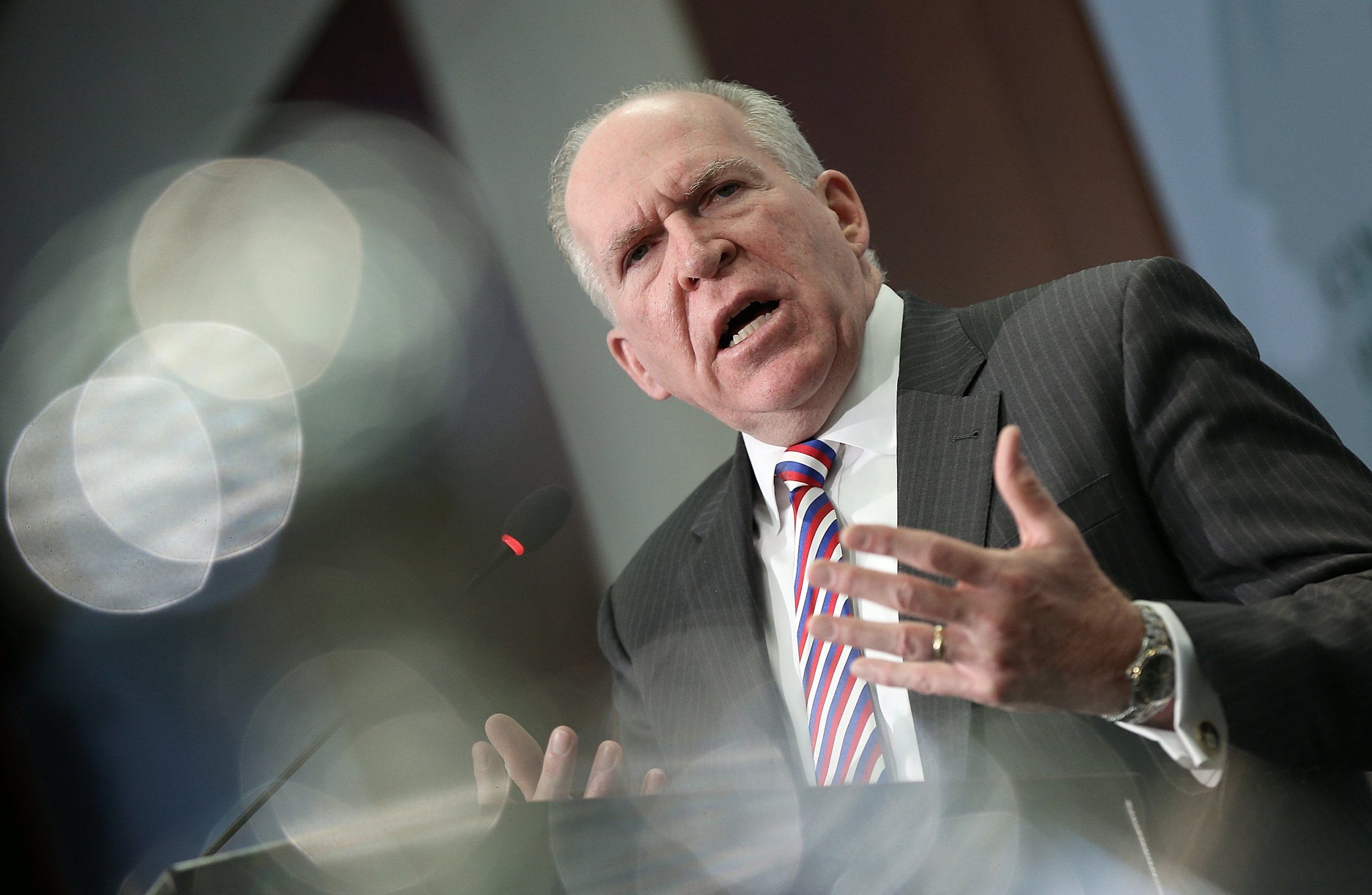 CIA Director John Brennan warned U.S. President-elect Donald Trump Tuesday that ripping up the landmark Iranian nuclear deal would be the "height of folly."
On the campaign trail, the Republican candidate had pledged to destroy the deal if he secured the presidency, calling the agreement one of "the worst deals ever made by any country in history" because it was giving back billions in frozen assets to the Iranian government. The president-elect warned in September that the deal is "going to destroy Israel—unless I get elected. Then Israel will be just fine."
Brennan, who is to step down as leader of the CIA after four years in January, also said in the interview with the BBC that Trump should be cautious about growing closer to Russian President Vladimir Putin.
"Russia is a country that will pursue its national interests frequently to the detriment of the interests of the peoples of the countries wherein it operates," he said. "So I think President-elect Trump and the new administration need to be wary of Russian promises. Russian promises in my mind have not given us what it is that they have pledged."
The CIA chief added that he did not believe that Russia would come to a deal on Syria, as it had been "disingenuous" in its tactics.
"I do not have confidence that the Russians are going to relent until they are able to achieve as much tactical battlefield successes as possible," he said.
He warned that Trump needed to act with "prudence and discipline" on certain issues, such as his rhetoric surrounding extremism, the CIA's covert methods and relations with Moscow.
While Trump has suggested that he will end Washington's support for moderate Syrian rebels in their fight against President Bashar al-Assad, who is supported by Russia and Iran, Brennan said that the U.S. should continue to support these rebels to help their fight against the regime's "onslaught.