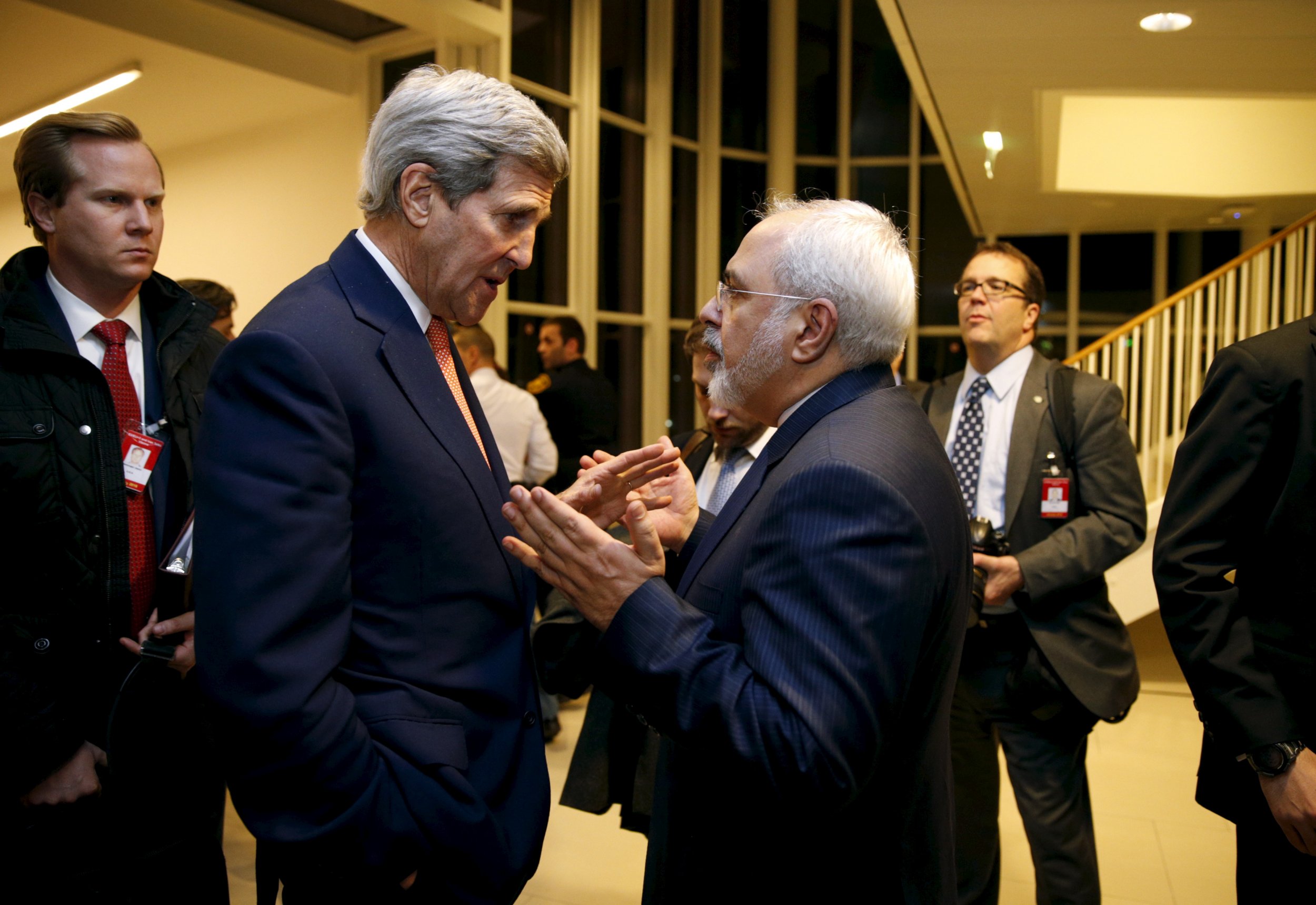 Many Americans are watching President-elect Donald Trump's every move with anxiety, waiting to see whether he moves to implement the policies he campaigned for or backs down on some of his promises. One main point of concern is the Iran nuclear deal.
Throughout his presidential campaign, Trump expressed disapproval of the agreement, calling it the "worst deal ever negotiated." In recent days, though, 76 national security experts have encouraged Trump not to hastily scuttle the deal, and President Obama is considering new measures to secure it. How the Trump administration acts could have long-term effects on whether the two countries can rebuild a relationship.
"The danger of not abiding by this agreement, in a broader sense, is that the Iranian government will be disincentivized from having relations with the United States," Tina Foster, an Iranian-American attorney in New York, says. "I think the bigger danger is not so much about specifics, but if Trump's administration does a 180 with this international commitment, I think it will be very destabilizing to the region and that relationship."
The risk that the relationship between the countries could again become hostile is also making things difficult for Americans seeking to visit Iran. A person who works closely with Iranian Americans has some clients who have already experienced such difficulty.
Related: Can Trump afford to end the Iran nuke deal?
"I have clients who have been denied tourist visas in Iran. [They] have told a number of parties that they are not giving out visas to Americans," says this person, who asked not to be identified in order to speak about the subject.
While tourist visas are legally being issued, they may become harder to get in the coming months if relations get worse.
"I think Iran can easily retaliate in a number of ways by making it increasingly difficult for Iranian Americans to visit Iran," Foster said.
Ending or renegotiating the deal could also affect many Iranian Americans doing business in the U.S., some of whom have already had trouble in the wake of the deal. At first, the lifting of sanctions seemed promising for businesses, because it was intended to improve trade with Iran. However, many businesses remain hesitant to work with Iranian companies in case the new president decides to re-impose the sanctions.
Some Iranian-American business owners who asked not to be identified said they decided against doing business with Iran, even after doing so became legal. "It was too much of a risk. Even though the sanctions were gone, we still had to get the money through third party banks, and even then, you don't know if the money is clean," one business owner said.
Some see Trump as a "breath of fresh air" for the Gulf nations. The Gulf Cooperation Council, for one, says it believes the Obama administration only created more turmoil in the region with the deal. Others feel revising or ending the deal could end up doing more harm to the U.S. than Iran.
"I think the U.S. will lose a lot of business because Iran has so much money. As of now, Europe is open for business with Iran and so is Canada. The U.S. is the only one that is not opening," a business owner said.
Read more from Newsweek.com:
- One year on, how's the Iran nuke deal doing?
- Iran accuses member of nuke deal team of spying
- The nuke deal won't help Iran's moderates