Republican Senator John McCain's widow, Cindy McCain, said if her husband were alive, "he'd be railing against what's going on" regarding some recent GOP moves.
In a clip from an upcoming episode of CNN's The Axe Files, McCain told host David Axelrod what she believes her late husband's reaction to the current state of the Republican Party and the United States would be.
"I think John would be terribly upset by this whole thing. He was upset before he died," she said.
The senator's wife told Axelrod, a former strategist for President Barack Obama, that her husband "would be disgusted with some of the stuff that's going on" amid the presidency of Donald Trump.
"John provided a lot of cover for other members [of the Senate]," she said, "and when he would do it, they could get behind that kind of thing."
She also said that the Senate now lacks a "rudder" to lead, as her husband previously did. At the end of the clip, McCain reiterated: "I wish he were here, but we need him more than ever."
When Axelrod asked why she feels that less officials have been critical of the president, McCain noted that with re-elections coming up, she felt officials are "keeping their heads down."
"I'm not being critical, because I understand what it means to get re-elected," she explained. Nonetheless, she urged politicians to act. "At some point, you have to do what you were elected to do, and that is represent the country, as well as your local people."
In another clip, Axelrod asked McCain about presidential candidate Joe Biden. Calling him a friend, she said, "I think he's a lovely man." She quickly pointed out that while their politics differ, their friendship "goes way beyond that." McCain said that Biden had taken to guiding her daughter, Meghan, after her father's death.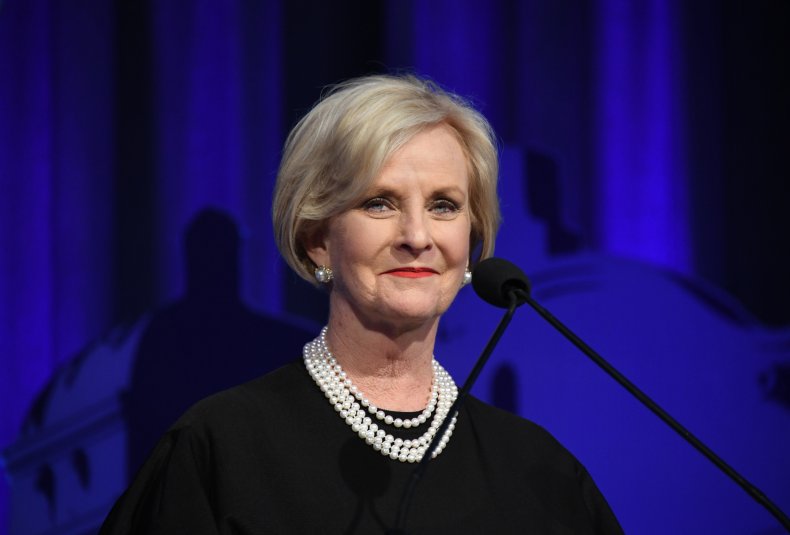 McCain also stated the was "disappointed" with Trump's attacks on Biden and his son. Axelrod asked if she would "vouch for Biden's integrity," McCain said yes.
The Axe Files clips appear to echo similar comments made by both Cindy and Meghan McCain in an interview on PBS' Firing Line. In that interview, McCain was critical of Trump and also expressed her view that no one has stood up to him. "Nobody scolds him for what really was bad manners," she said.
McCain's interview on The Axe Files will air Saturday at 7 p.m. EST on CNN.