Citizenship Question in the 2020 Census Would Be 'Unconstitutional,' State Attorneys General Say
Democratic Attorneys General from 19 states as well as the Governor of Colorado sent a letter to U.S. Commerce Secretary Wilbur Ross on Monday concerning the Trump administration's proposal to add a question about citizenship status to the 2020 Census. According to the letter's authors, the addition of such a question would be unconstitutional.
"Adding a citizenship question – especially at such a late date in the 2020 Census planning process – would significantly depress participation, causing a population undercount that would disproportionately harm states and cities with large immigrant communities," the letter reads, "This undercount would frustrate the Census Bureau's obligation under the Constitution to determine 'the whole number of persons in each state.'"
The letter included signatures from California Attorney General Xavier Becerra, New York Attorney General Eric Schneiderman, and Massachusetts Attorney General Maura Healy among 17 other democratic leaders.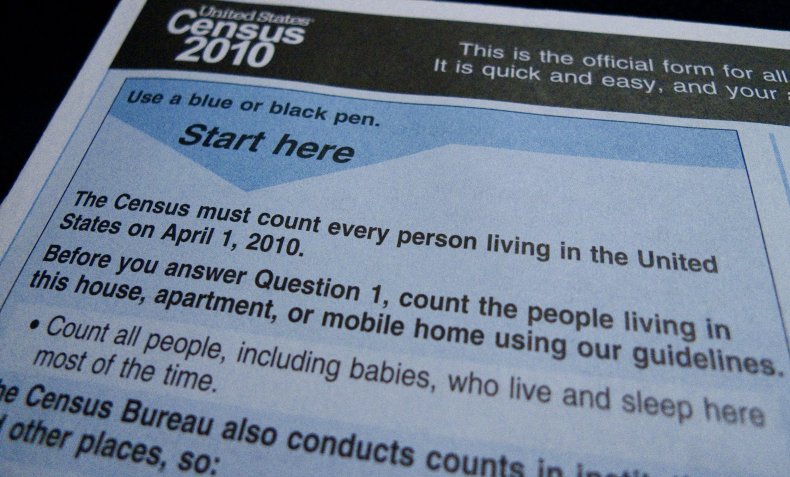 A December request from the U.S. Department of Justice that asked for the Census Bureau to include a question about citizenship is under review by the Commerce Department. The Justice Department claimed was "critical" to enforcing a section of the Voting Rights Act of 1965 the prohibits voting procedures or practices that discriminate based on race.
However, the group of attorneys general say that the inclusion of the question will do the opposite, by reducing the number of immigrants and non-citizens that would respond to the Census and thereby having an impact on the data used to allocate federal funds and to determine how many representatives each state is entitled to.
"What the Trump Administration is requesting is not just alarming, it is illegal. The Constitution requires that, every 10 years, we accurately count every person in our country, regardless of citizenship status. This is a sacred responsibility. It determines how many Congressional seats each state receives and how billions of dollars in federal funds are distributed," Bacerra said in a statement issued Monday.
In January, Arturo Vargas, a member of the National Advisory Committee of the Census and director of Latino advocacy group NALEO Educational Fun, told ProPublica that a question about citizenship would be "a recipe for sabotaging the census."
The Census Bureau said last month that it would not include questions about Hispanic and Middle Eastern and North African identity in the 2020 Census, though many people across the country have said they did not identify with any of the race categories on the 2010 Census questionnaire.
The Commerce Department will have to issue a determination on whether or not to include a question about citizenship by March 31.