Here in the City of Brotherly Love and Sisterly Affection, we take pride in our commitment to looking out for one another, and that includes an unwavering dedication to making our city a welcoming environment for new neighbors, no matter where they came from or how they got here.
In recent months, the governors of Florida and Texas have resorted to using migrants who came to the U.S. seeking safety and a brighter future for their families as pawns to score cheap political points by busing them to multiple cities, including Philadelphia. These cruel stunts deny the essential humanity of migrants and are unworthy of our traditions as a nation of immigrants.
In Philadelphia, we are proud of the way our community has rallied together to welcome these migrants and ensure that they can reunite with their families and begin living and working for the American Dream.
To date, Philadelphia has welcomed 19 buses carrying a total of 838 migrants, and city officials, nonprofit organizations, and a diverse group of Philadelphia residents and businesses have shown up in a big way to greet them all.
For some, Philadelphia is a waystation on the path to reuniting with friends and family who are already here. Others are hoping to put down roots locally. Whatever their final destination, we as a city are committed to making sure that they get there.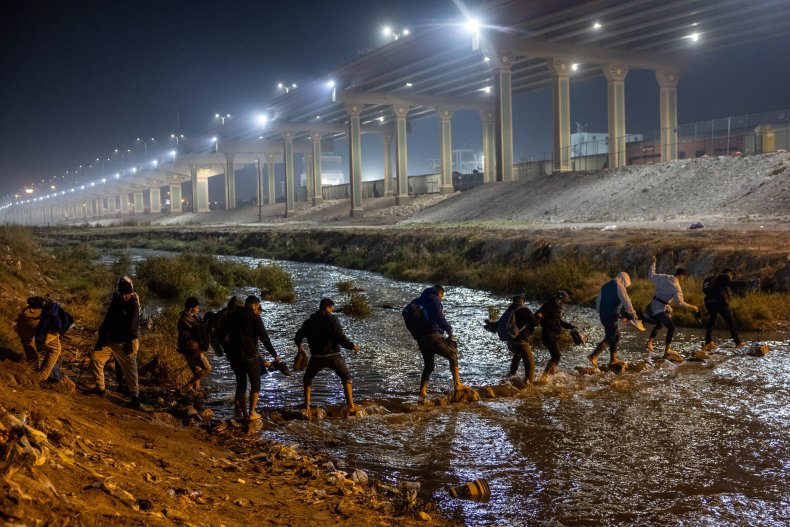 Immigration is an issue that is very close to my heart, and I have always worked to make our immigration system live up to our values. In my roles as a City Councilmember, and now as mayor, I have done everything I can to make Philadelphia a welcoming place for our new immigrant neighbors.
In 2018, I ended a data-sharing contract with ICE to avoid racial profiling and made sure that ICE obey federal laws, establishing us as a city where the rights of immigrants are respected. And when cynical politicians demonized immigrants to play to their political bases, I fought back against politicians in both Harrisburg and Washington to ensure that Philadelphia would remain a thriving community for our hard-working immigrant friends and neighbors willing to contribute to our economic and cultural future.
But I did not and could not have done it alone. Working together across city departments and with community partners and leaders, we made clear investments in language access policies and programs to improve data transparency as well as provide interpretation and translation services to multilingual residents accessing city services. We launched several immigrant-inclusive citywide initiatives such as the Domestic worker Bill of Rights and the Pay Equity Ordinance. We implemented community engagement strategies via Philly Counts to ensure fair elections and an accurate Census. And we maintained strong connections with immigrant-serving organizations, making it possible to welcome nearly 30,000 Afghan refugees through PHL airport, thousands of sponsored families from Ukraine, and hundreds of new arrivals from Haiti and Latin America seeking safety and economic opportunities.
These collective efforts and more have resulted in our recent designation as a Certified Welcoming city.
Our country needs its leaders to put forward common sense solutions that the American public supports. Solutions that protect the right to seek asylum for those fleeing persecution and violence without jeopardizing the lives of children and families through detention or misguided bans. Solutions that offer longtime residents like Dreamers, farmworkers, and essential workers the ability to continue to live, work, and to contribute to our economy.
Congress could and should take action on immigration reform if they wanted to, but many politicians would rather leave the system broken so they can play politics with people's lives. Millions of working people, like childcare and healthcare workers who are strengthening our local economies and communities in essential industries, are forced to live in a perpetual state of fear and limbo because some politicians refuse to do their jobs.
Philadelphia is the birthplace of American democracy. It is the place where the words "all men are created equal" were put to paper and changed the world for the better. We in Philadelphia will always stand up and fight for our highest ideals. We will continue to welcome migrants sent to our city with open arms, and make sure they know that they are welcome here.
In Philadelphia, we will always look out for little guy, but there's only so much we as a city can do. Our federal leaders need to step up, do their jobs, end these cruel, racist policies that are harming millions of our brothers and sisters, and build a fair and humane legal immigration system that will create a brighter future for all of us.
Jim Kenney is the mayor of Philadelphia.
The views expressed in this article are the writer's own.