City Councilman Says Mayor De Blasio Put Students, Teachers at Risk After Brooklyn High School Principal Dies of Coronavirus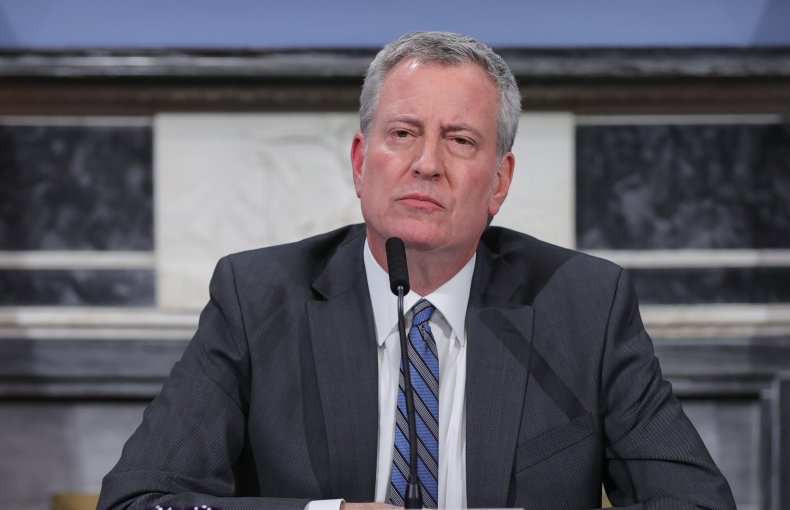 A city councilman said New York City Mayor Bill de Blasio put students and teachers at risk after a Brooklyn high school principal died of the novel coronavirus.
Mark Treyger, the councilman who represents District 47 in Brooklyn, said the failure of de Blasio "to close schools quicker as the virus began spreading in the city, "placed the students and teachers at risk," The New York Times reports.
"By failing to disclose virus cases in schools, they kept families in the dark and left more lives at risk," Treyger said to the Times.
Dez-Ann Romain was the principal at the Brooklyn Democracy Academy High School in Brownsville, a highly impoverished section of the borough. She is the first member of the New York City public school system to pass from complications with COVID-19, the disease caused by the new coronavirus. Courtney Winkfield, a mentor to Romain, told the Times that she was "one of the most innovative school leaders I've ever worked with—her students just adored her."
The mayor saw sharp criticism from those within the city public school system to shut down schools out of fear that keeping them open would accelerate the spread of the highly contagious disease. Teachers even penned an op-ed urging de Blasio and New York Governor Andrew Cuomo to shut schools earlier in March.
Miranda Barbot, the press secretary for the New York City Department of Education, told the Times that schools were closed "immediately" after receiving "one confirmation" of COVID-19.
Citywide closures of schools were implemented on March 16, but the first public school student to test positive for the novel coronavirus led to the closures of two schools in the Bronx on March 12.
Barbot told Newsweek in an email "it's impossible to trace the source of exposure, but as of March 13, the City's Health Department advised that a positive case in the school or workplace environment did not put others at higher risk than did anywhere else in the city. Regardless, we have been deep cleaning buildings daily and supporting schools in notifying their communities of self-confirmed cases."
New York state is the epicenter of the coronavirus in the United States with 30,811 confirmed cases of the novel coronavirus, according to data released by Cuomo during his press briefing Wednesday. Of those cases, 17,856 are in New York City. There have been 285 deaths in the state thus far. Cuomo stated that 3,805 people have been hospitalized, which equals to roughly 12 percent of the confirmed cases.
Additionally, 888 cases, approximately three percent of total confirmed cases, are considered intensive care unit patients. The governor stated that those three percent are mostly seniors and people with underlying health conditions.