Civil War? The NFL Is on Brink of Roger Goodell vs. Jerry Jones Disaster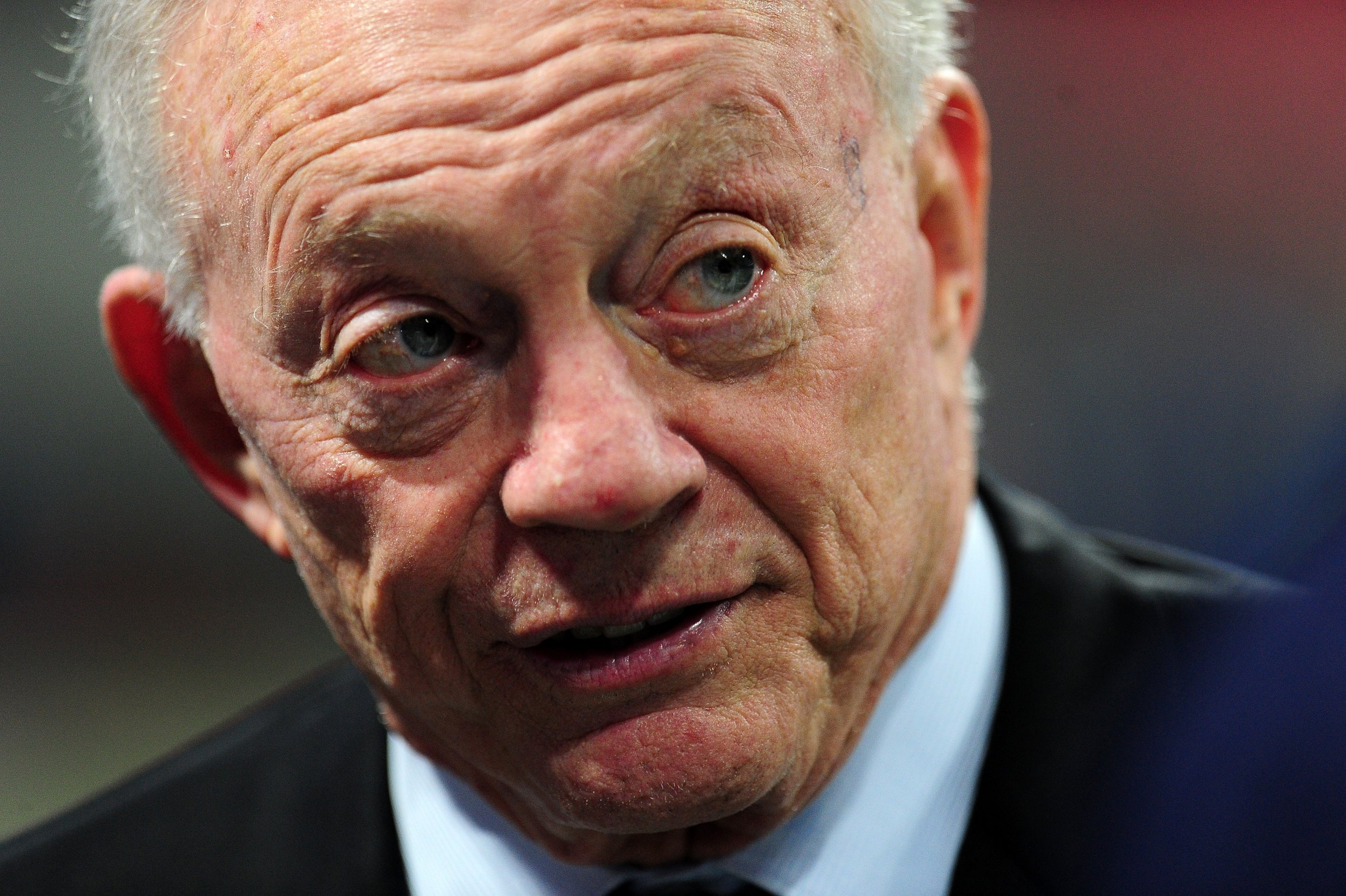 War could be on the horizon for the NFL. On one side is NFL Commissioner Roger Goodell. On the other, Dallas Cowboys owner Jerry Jones, one of the most powerful men in American sports. In between is a league on the verge of a major conflict, ESPN reported on Friday.
Jones is reportedly livid over the suspension of Cowboys star running back Ezekiel Elliot, which stems from a domestic abuse case. When he learned of the Elliot suspension, he told Goodell, "I'm gonna come after you with everything I have," an insider told ESPN's Seth Wickersham and Don Van Natta Jr. Referencing the NFL's absurd fight with the New England Patriots and its owner (Deflategate) Jones reportedly added, "If you think Bob Kraft came after you hard, Bob Kraft is a p---y compared to what I'm going to do."
The fight between Jones and Goodell could be the final blow in a storm that has been brewing for years. Goodell's contract is up for renewal, and a group of NFL owners have grown dissatisfied with his leadership.
Ratings have unquestionably declined amid a series of crises—concussions, bungled responses to protests, seemingly arbitrary discipline decisions. Yet a group of owners, led by Jones, is angry that the commissioner has only expanded his power.
"Roger Goodell is in a battle few saw coming, with the league's membership teetering on an all-out, unprecedented civil war," Wickersham and Van Natta Jr. wrote.
The last few years of Goodell's reign have been defined by turmoil. After years of trying to side-step or deflect the issue, the concussion crisis is clearly not going away. Just this Thursday, researchers said they were able to diagnose a living patient with CTE, the degenerative brain disease that has plagued a number of retired players.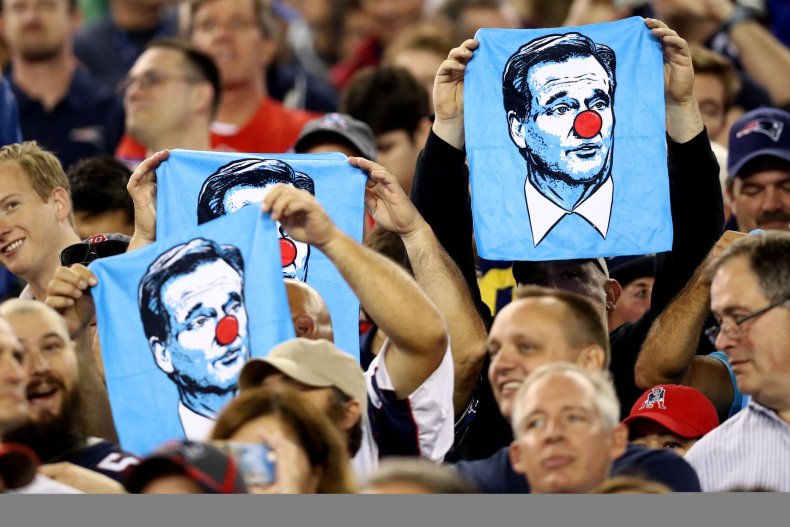 Then there are the recent protests where a growing number of players sit or take a knee during the national anthem. Colin Kaepernick sparked the league-wide protests last season, but they have increased and caught the attention of the president himself. But Kaepernick hasn't been part of this seasn's protests because he's not on an NFL roster. He is suing the league, claiming owners colluded to keep him out of the game.
And at nearly every turn Goodell—now perceived as a villain among many fan bases—has bungled discipline matters. From Deflategate and the Ray Rice domestic abuse incident to the Elliot suspension, each move has been a bad PR look for the league.
But all that would likely be fine for owners if the NFL was growing. But ratings are down and have been falling for a couple of years. The big bucks are made on TV deals, so declines in viewership are something NFL owners are sure to notice.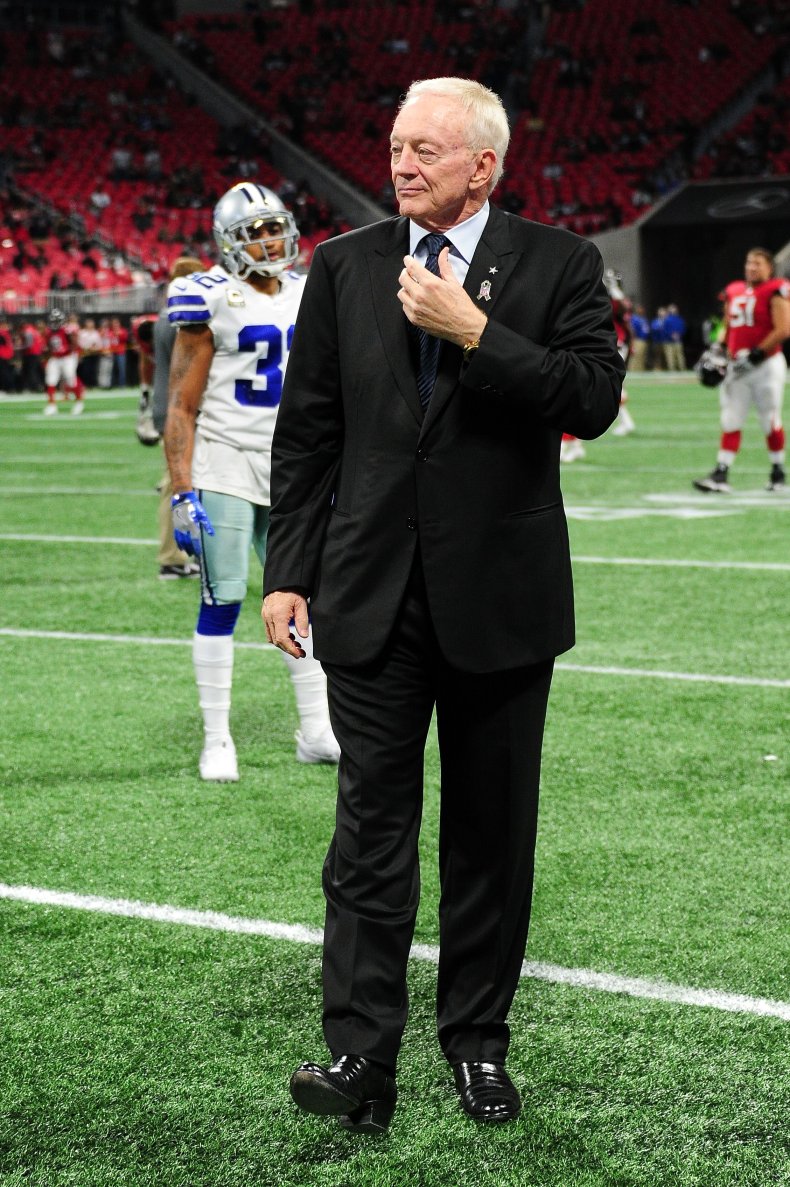 There doesn't seem to be enough support to push Goodell out of his job just yet—he's currently negotiating a new contract that'll likely net him at least $40 million per year, ESPN reported. But Jones, who is seen by many as a powerful shadow commissioner of sorts, is game for a fight. He reportedly has a couple owners on his side, and there are a handful of others who aren't happy with Goodell but perhaps aren't ready for a sweeping change.
It's unclear where things go from here. But it's a stark shift for the NFL, a league used to being an unstoppable behemoth where everyone is fat and happy. War is hell.