'Claim to Fame': X on Why Lying About Laverne Cox Relation Is 'Nothing New'
Laverne Cox's twin brother X has revealed why he is used to lying about his connection to the actress, following his elimination from Claim to Fame.
X, born Reginald Lamar Cox but known as M Lamar, is a composer who, according to his official website, has had work shown at the Wellcome Collection London and The Cloisters at The Metropolitan Museum Of Art.
He has also appeared on Orange is the New Black in two episodes from the Netflix show's third season, playing Cox's character Sophia before her transition.
Lamar, 50, who went by X on Claim to Fame, was eliminated on the July 25 episode of the Kevin and Frankie Jonas-fronted series after his co-star Lark correctly guessed his celebrity relative is Cox.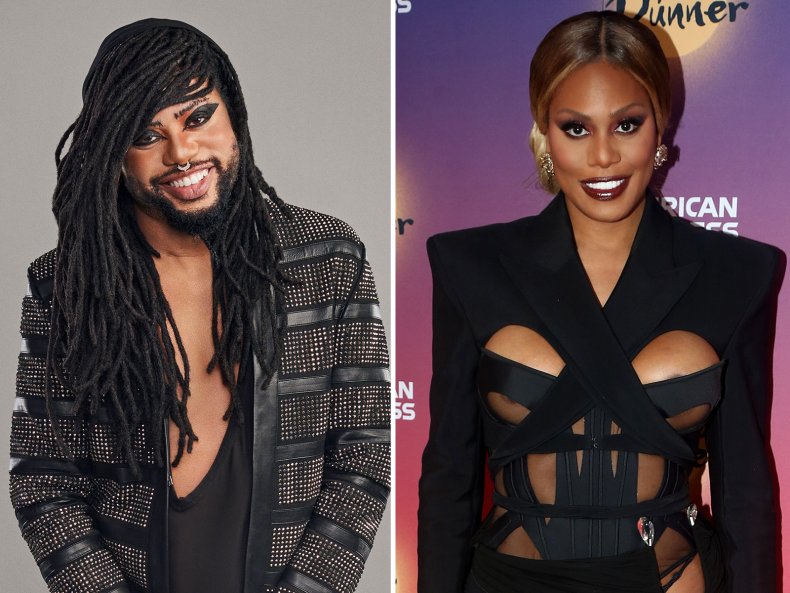 Claim to Fame sees a group of contestants with celebrity relatives compete for a $100,000 prize, keeping their famous relative a secret while also trying to guess who their co-stars' family members are. The players must live together in a house with no access to social media (or Google) to help them work out the other players' real identities.
Speaking to Newsweek about his strategy on the show, X revealed: "I didn't so much think about hiding my identity as much as trying to be myself to the highest degree possible. I think my natural personality is confusing enough on its own."
He also said that lying about his connection to his famous twin is "nothing new" as he is used to hiding his relation to the "mega famous" Cox.
When asked if he was confident going into the show, X told Newsweek: "When you are the twin siblings of the person I think there is no way to feel confident about hiding that fact, but since my sister has become mega famous, to keep a sense of my life not only being about being related to someone mega famous, I have routinely lied about being related to her. So this wasn't a new thing for me."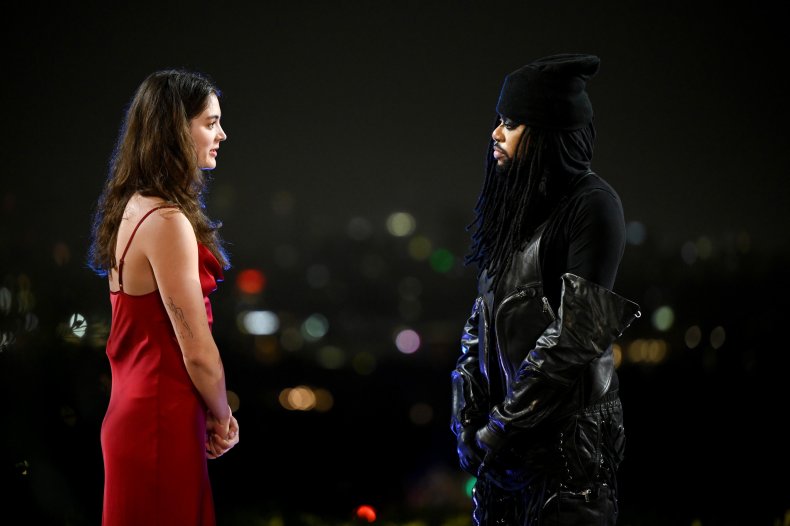 Claim to Fame fans have loved taking to social media to try and guess who each of the contestants might be related to. For X, his favorite theories that he saw about himself were that Prince or Lenny Kravitz was his famous family member. "If I were as talented as these two musicians Laverne would have been on this show trying to conceal her connection to me," he said.
While X's time on Claim to Fame has come to an end, he made sure to pay a moving tribute to his twin sister before leaving the house. Speaking to cameras after his elimination, he said: "I have so much respect for my sister. I've never really spoken about her, but since she's the reason why I'm here I want to say in front of the world, I love her so much.
"I think she is the most extraordinary person I've ever met. She has endured all kinds of insanity and continues to. She continues to stand with so much dignity and pride and go forward and be an inspiration for so many people."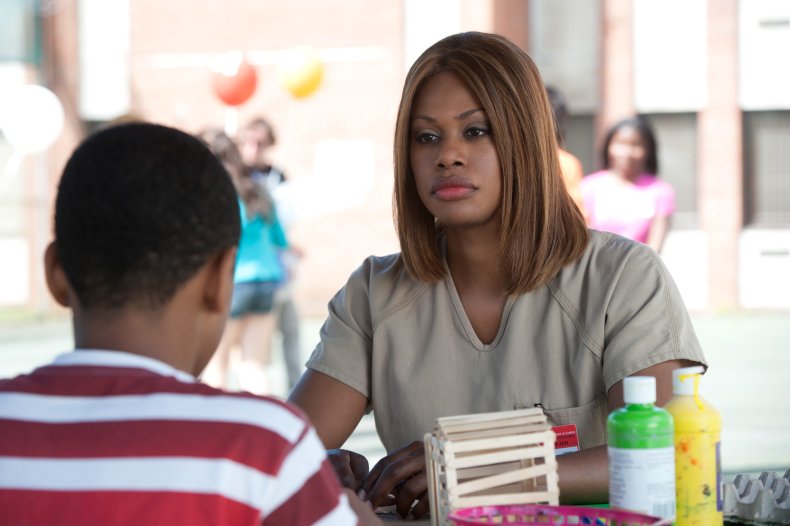 He continued: "Her success is so much bigger than her. The number of Black trans actresses who are on the covers of magazines, who are starring in television shows, all of that did not exist before my sister. And I just want to thank her and praise her."
Meanwhile on Claim to Fame, fans think they have managed to work out who contestants Logan and Pepper are related to. Viewers are convinced that Logan is the cousin of country music star Jason Aldean and have found evidence that seemingly confirms Pepper is the granddaughter of Dean Martin.
Claim to Fame continues Mondays at 10/9c on ABC. Episodes are available to stream on Hulu the day after their airing.