Two weeks ago, news broke that The Crown star Claire Foy was compensated less than her male co-star Matt Smith. The actress—who, as Queen Elizabeth II, was the star of the first two seasons of the show—was paid $40,000 per episode. Smith, who played the queen's husband, Prince Philip, in the first two seasons, reportedly made more than Foy, but his salary has not been confirmed.
On Friday, Foy, 33, addressed the pay controversy in an interview with Entertainment Weekly.
"I'm surprised because I'm at the center of it, and anything that I'm at the center of like that is very, very odd, and feels very, very out of ordinary," Foy told EW. "But I'm not in the sense that it was a female-led drama. I'm not surprised that people saw [the story] and went, 'Oh, that's a bit odd.'"
Foy, 33, also acknowledged that she and Smith believe "it's odd" to become the focal point of a story that neither asked to be included in.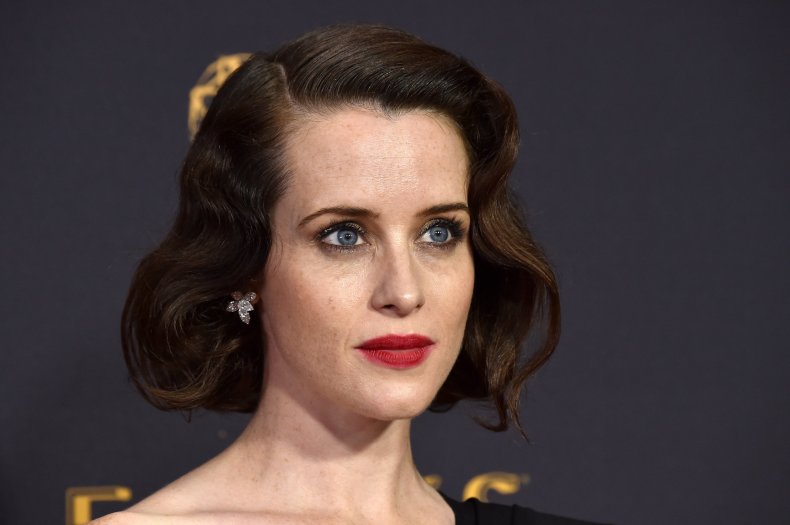 On March 13, executives from Left Bank Pictures, the show's production company, confessed during Israel's INTV Conference that Foy was earning less than Smith. Executive producer Suzanne Mackie admitted that Smith's involvement on Doctor Who contributed to his higher pay. But, Mackie promised, "going forward, no one gets paid more than the queen."
Because the third season of the Netflix series will jump ahead in time for Season 3, from the early 1960s to sometime in the early 1970s, the role of Queen Elizabeth was recast. Foy will be replaced on the throne by actress Olivia Colman.
Representatives for Foy and Left Bank Pictures did not return Newsweek's request for comment. But the production company released an official statement about the issue.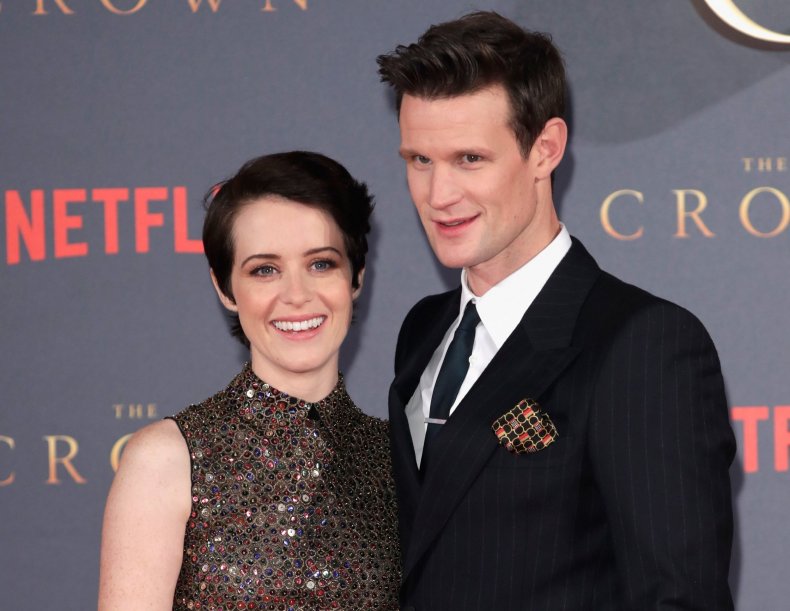 "We want to apologize to both Claire Foy and to Matt Smith, brilliant actors and friends, who have found themselves at the center of a media storm this week through no fault of their own," Left Bank Pictures said, according to The Hollywood Reporter. "Claire and Matt are incredibly gifted actors who, along with the wider cast on The Crown, have worked tirelessly to bring our characters to life with compassion and integrity."
Left Bank Pictures admitted that it was responsible for finalizing the salaries of its talent. The actors are not made aware of their co-workers' compensation deals.
In light of that controversy, a Care2 petition was created to persuade Netflix to donate part of Smith's salary to the Time's Up Legal Defense Fund.
"You know gender pay gaps are a problem when even the Queen isn't paid fairly," the post read. "Sign my petition asking Netflix and Matt Smith make up for this sexist pay gap by donating the difference in their paychecks to the TIME'S UP Legal Defense Fund for Sexual Harassment & Abuse Victims!"