'Clash Royale' April Balance Changes 2018: Barbarian Barrel, Lightning and More See Nerfs and Buffs
Clash Royale's latest update hasn't hit the arena yet, but Supercell did announce on Friday morning that balance changes will arrive April 24. This update brings some much-needed tweaks to 12 cards, including the Barbarian Barrel, Dark Prince, and Lightning Spell. The changes largely focus on making the cards more desirable in competitive arenas, which have become a larger focus for Supercell. In addition to balances, the update will provide fixes for the Cannon Cart, Witch, Sparky, and Hunter. Below is a complete overview of every card getting buffed, nerfed or fixed next week.
Clash Royale April Balance Changes 2018: Cards Getting Nerfed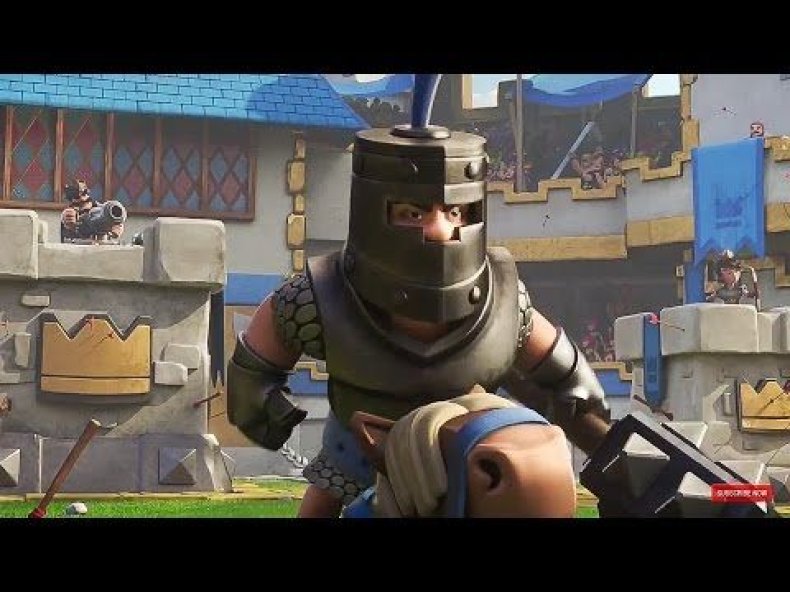 Dark Prince Shield Hitpoints reduced by 25 percent - The Dark Prince recently received a buff to speed and durability, but now he's a little off balance. The team hopes the reduction of Shield Hitpoints will allow for faster counter plays against him.
Spear Goblins Hit Speed Increased from 1.1 to 1.2 seconds - This change actually affects three separate cards (Spear Goblins, Goblin Gang, Goblin Hut) who have been a heavy and punishing presence in different metas. Increasing their Hit Speed should scale back their usage some.
Ice Spirit Area Damage Decreased by four percent, Freeze Duration Decreased From 1.5 to one Second - Ice Spirit is frequently used in the arena, despite being difficult to master. Due to its low cost of only 1 Elixir per use and its versatile nature, it sees a lot of top-level play. Adjusting Area Damage and Freeze Duration will scale it back, but keep it competitive.
Tornado Duration Decreased to two Seconds, Damage per second increased 21 percent - The Tornado has been a long time favorite of mine and is dominating when played well. According to Supercell, making slight reductions to this card's pull duration balances interactions against big pushes so troops won't be immobilized for so long time. To compensate, Damage per Second will pack a bigger punch. The net effect is a total damage reduction of three percent.
Clash Royale April Balance Changes 2018: Cards Getting Buffed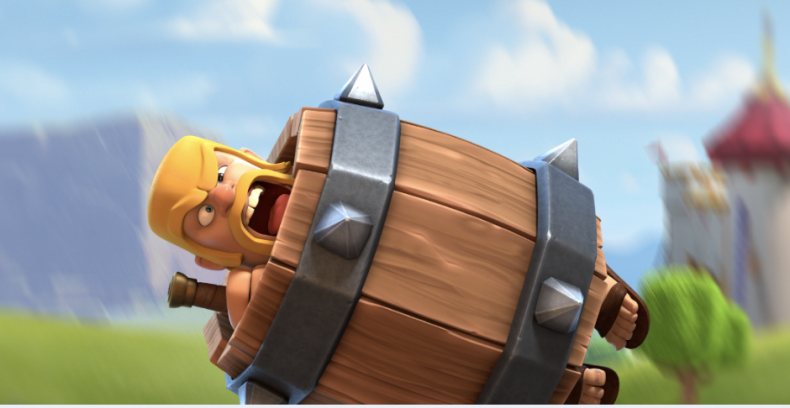 Barbarian Barrel Range Increases From 6.5 to seven Tiles - Increasing Range makes him a bit more reliable at hitting targets and also brings the Barbarian closer to Towers. If a Tower is down, however, he'll now be able to reach the King, providing better opportunities to secure three Crowns.
Knight Hitpoints Increase three percent - This change was largely made to help the Knight show up more frequently in top-level play.
Dart Goblin Damage Increased three percent - The Dart Goblin's unique and fast-paced gameplay has made it hard to work into any of the current metas. The damage increase allows him to now two-shot Minions, hopefully making him a more desirable choice.
Skeleton Barrel Skeleton Count Increased To Seven - Adding one more Skeleton will make it more attractive in both competitive and fun play.
Lightning Radius Increased From Three to 3.5 - Lightning has seen its fair share of adjustments over time, but with new additions to the arena, it needed a boost to get it back in battle again.
Magic Archer To Hits Moving Targets Better - This isn't a quantifiable change, instead meant to address situations where the Magic Archer couldn't hit spawning units from a Tombstone or Goblin Hut.
Spells - These can now be played on the river.
Clash Royale April 2018 Bug Fixes
Cannon Cart - Fixed issue with not being targeted after losing its shield.
Witch - Fixed issue where it would sometimes switch targets while being locked to a tower if spawning skeletons pushed her target out of range.
Sparky - Fixed issue where her hit would reset if she's knocked out of range while charging.
Hunter - Fixed so that he can now hit targets on top of him.
​